Discussion Starter
·
#1
·
I have been appointed the official photographer for a craphole animal shelter 30 miles from my home. (This is the shelter that Jazzie's and Remy's rescue group is affiliated with.) I drove out there today to snap a few photos. I hope you all enjoy them!
This is Moo, a gorgeous typey (but skinny) male pit bull. He was my favorite. He always escapes his house because his owners never supervise him, so he's picked up by AC at least once a week. He was picked up today, and his owners decided that they just don't want him anymore, so he's up for adoption. I want him.
Look at his tail wagging!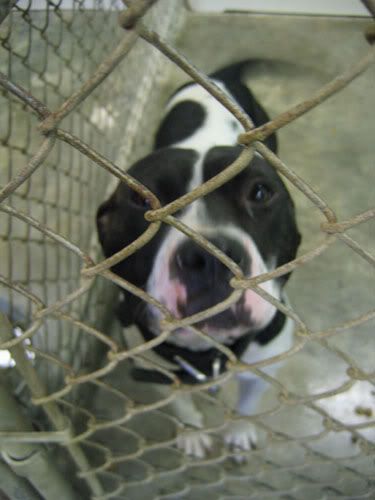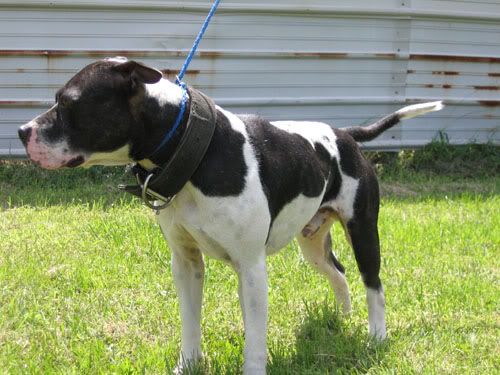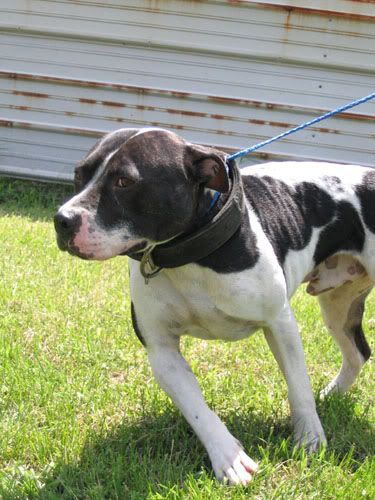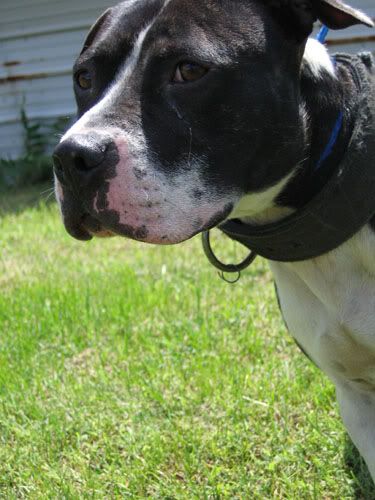 This is Missy. She's listed as a Daschund/Boxer. She's got the short, stubby body of a Daschund and the muscles of a Boxer! She is such a sweetie pie.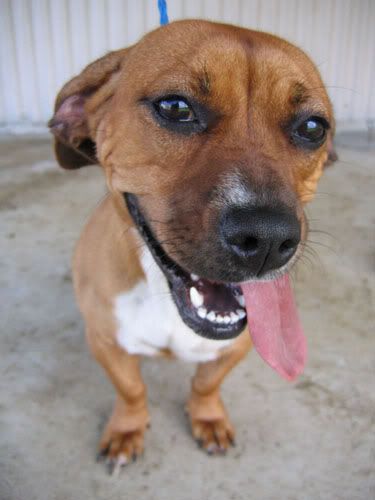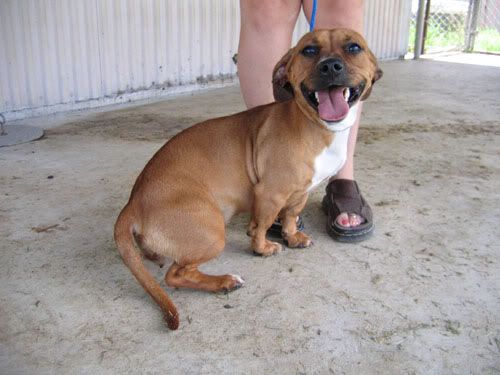 This is Ashley. She's 9 years old and was surrendered by her owner. How heartless can you be to give up an old, faithful dog?
The old ones always make me cry.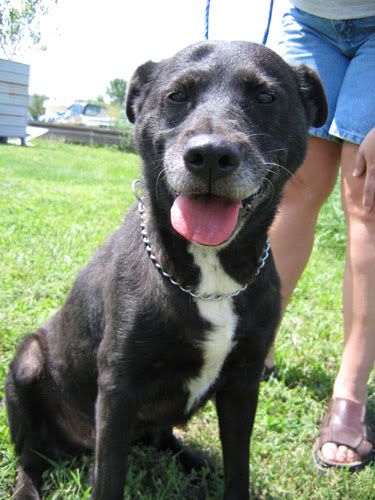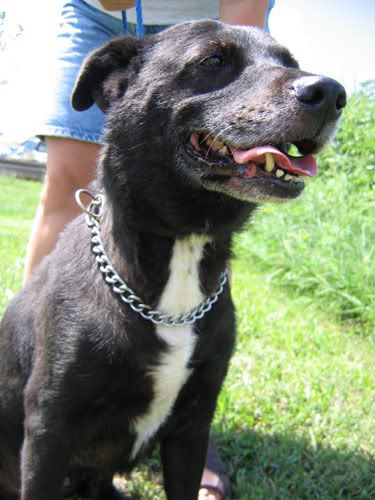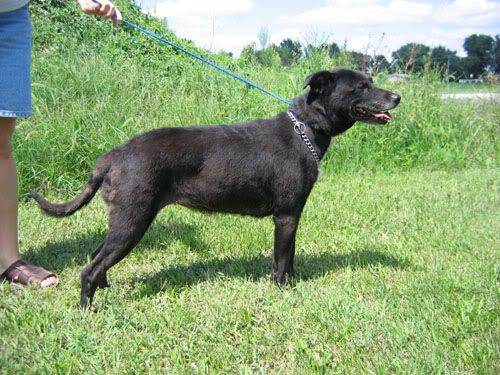 This guy is a nameless stray who the shelter workers are calling Cheyenne. He's unruly but sweet.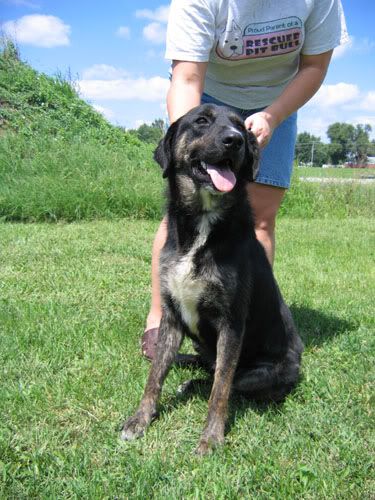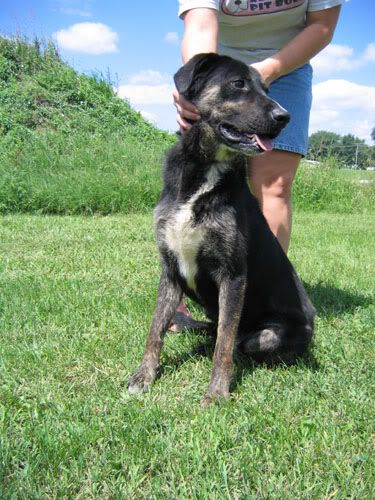 This is Patchey. He's listed as a Boxer mix. He was also picked up by AC as a stray. He's extremely skittish, and his hopes for adoption aren't looking too good.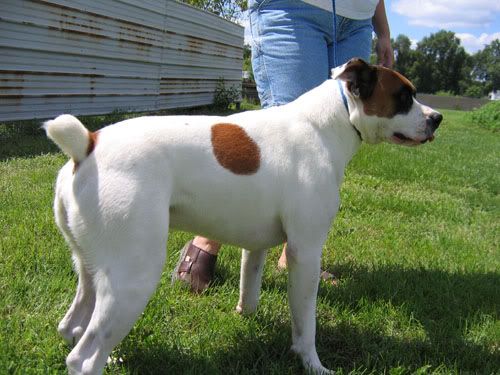 This picture turned out kind of cool. I didn't mean to focus on the cage, but the effect is neat.
This is Herman. He's a chunk. He is one of the Katrina survivors.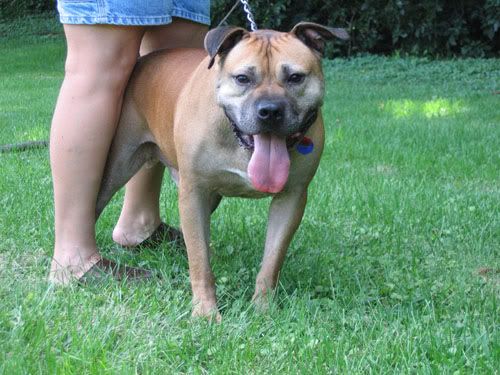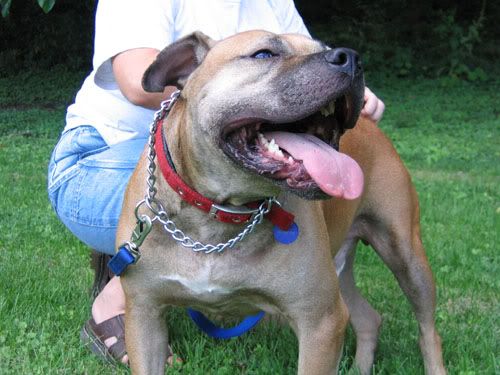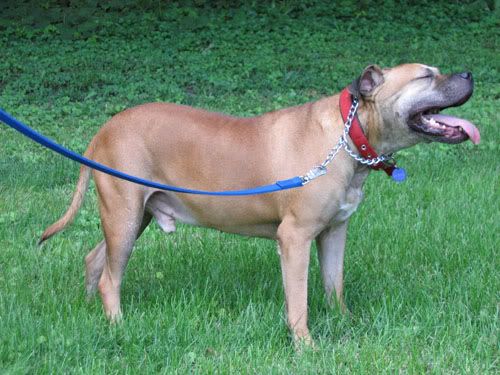 And two of Jazzie, because she's up for adoption, too!