Discussion Starter
·
#1
·
Ok, so I had fun doing the other tutorial, and I love the effect of this one too, although I don't use it much.
Step 1.
Open up an image that has a seperate background layer. I'm going to use my old banner for this one.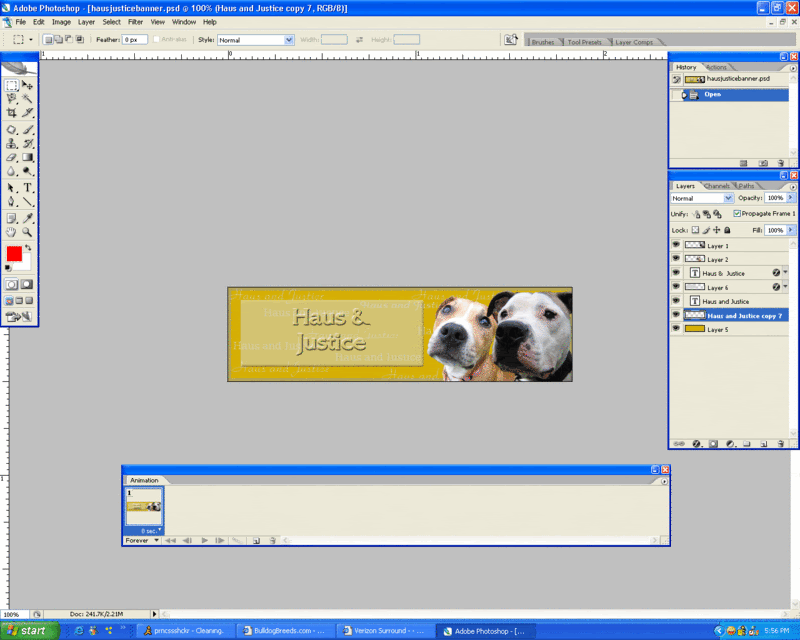 Step 2.
Add a new layer just above the background layer. Pick the second color you'd like, and fill that layer with it. I chose a deep red.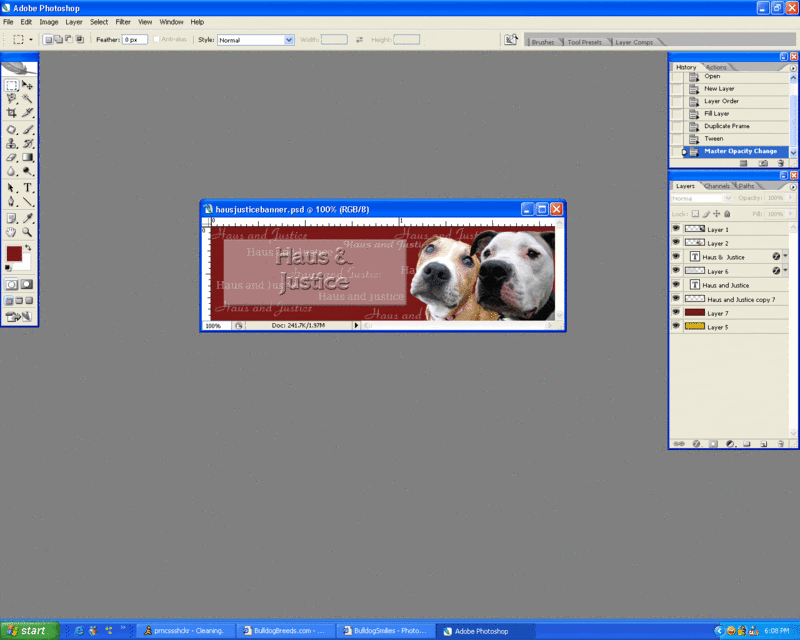 Step 3.
Open up your animation toolbar. On the first frame, hide the new background color.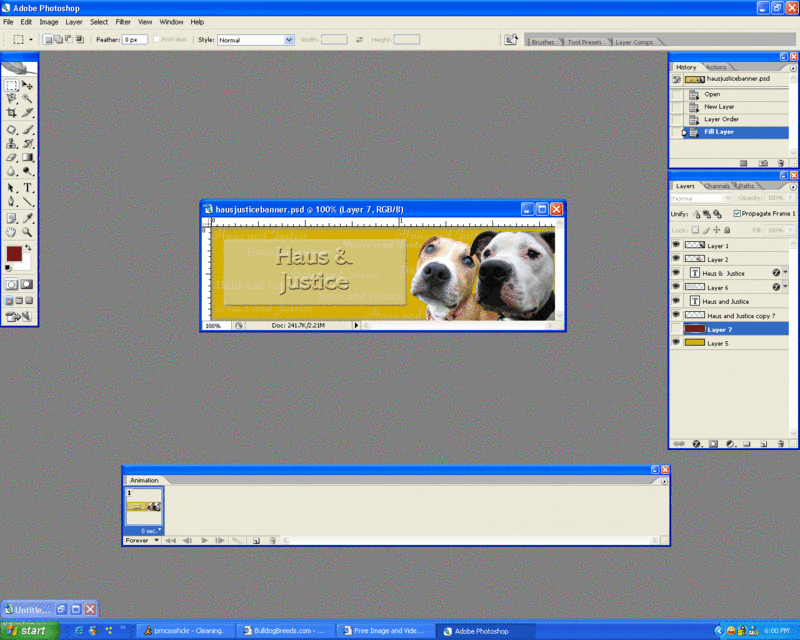 Step 4.
Add a new frame, and unhide the new background color.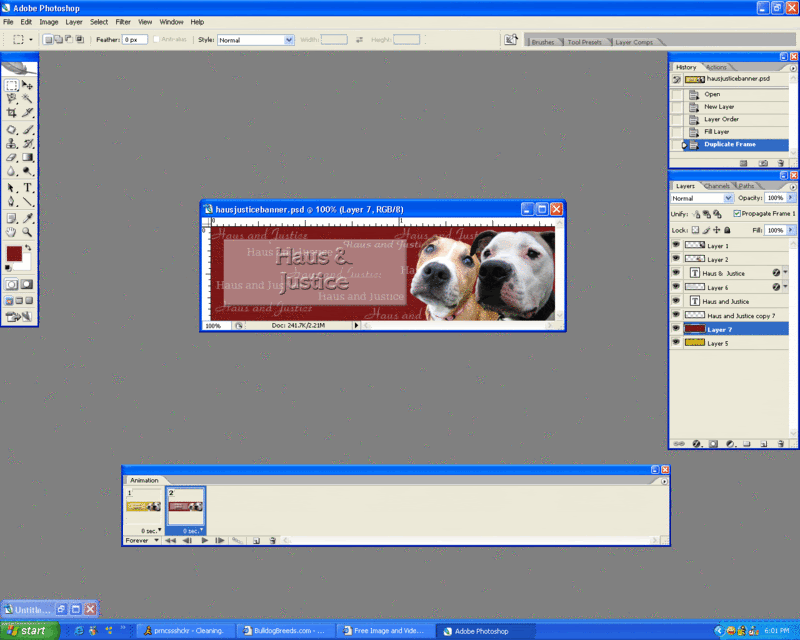 Step 5.
Click on the "Create Tween Motion" button on the animation toolbar.
Step 6.
Type in the number of frames that you'd like. I chose 10. Click ok.
Step 7.
Hit play and watch the color fade into your new color.
Step 8.
Save as a .gif file.
Here's my finished product:
Hope you enjoyed this one