Discussion Starter
·
#1
·
I just found these pics of my vicious lil' killer Magnum attacking my 8 year old cousin Erin at x-mas this year ---- see how terrified she is!?!?!?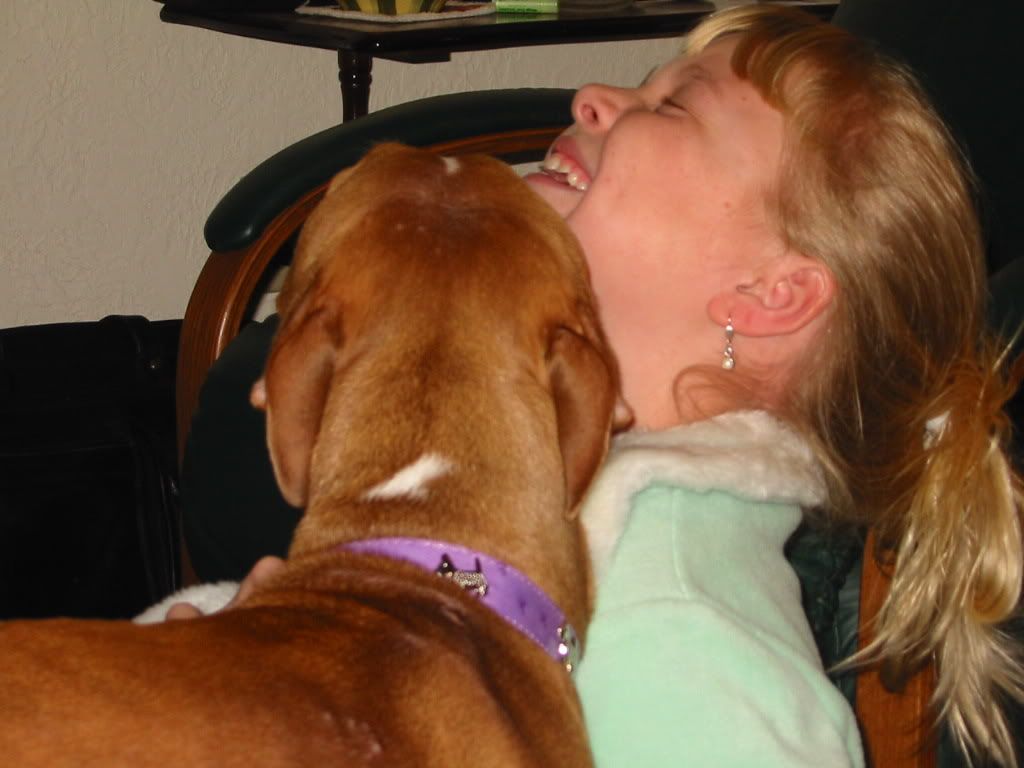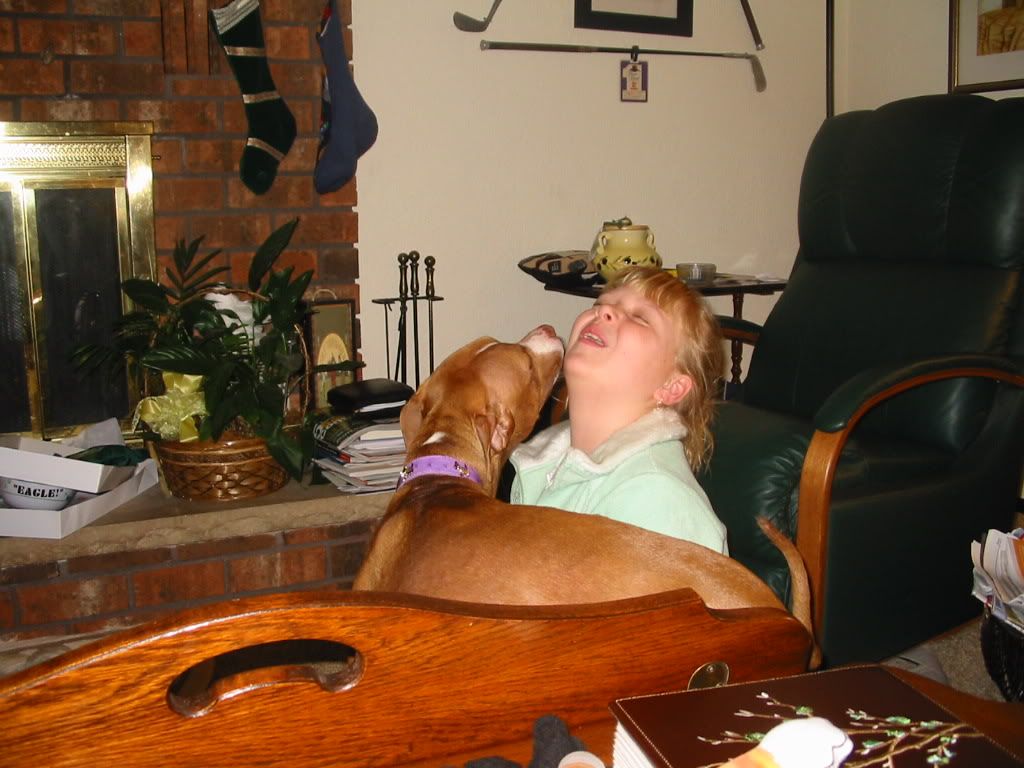 Hee hee hee -- Here are a couple of Mags in her x-mas garb too --- I know that was over a month ago but I just got my new camera cord so I can upload them now!!!
She was pretty pissed at me for putting those reindeer antlers on her!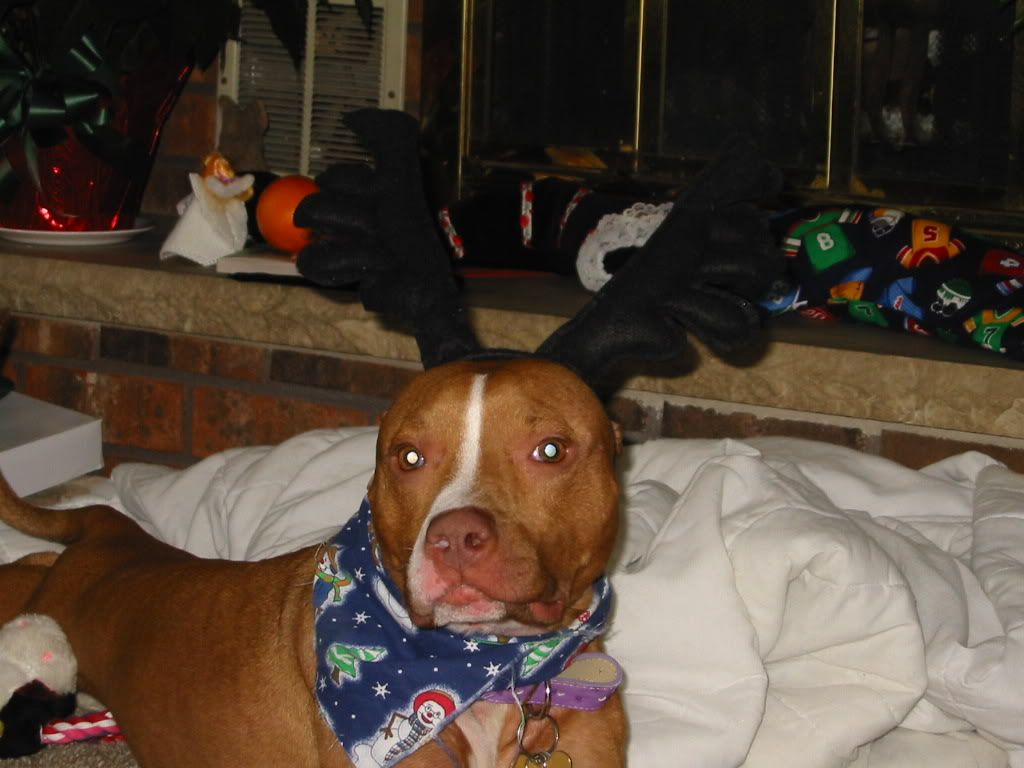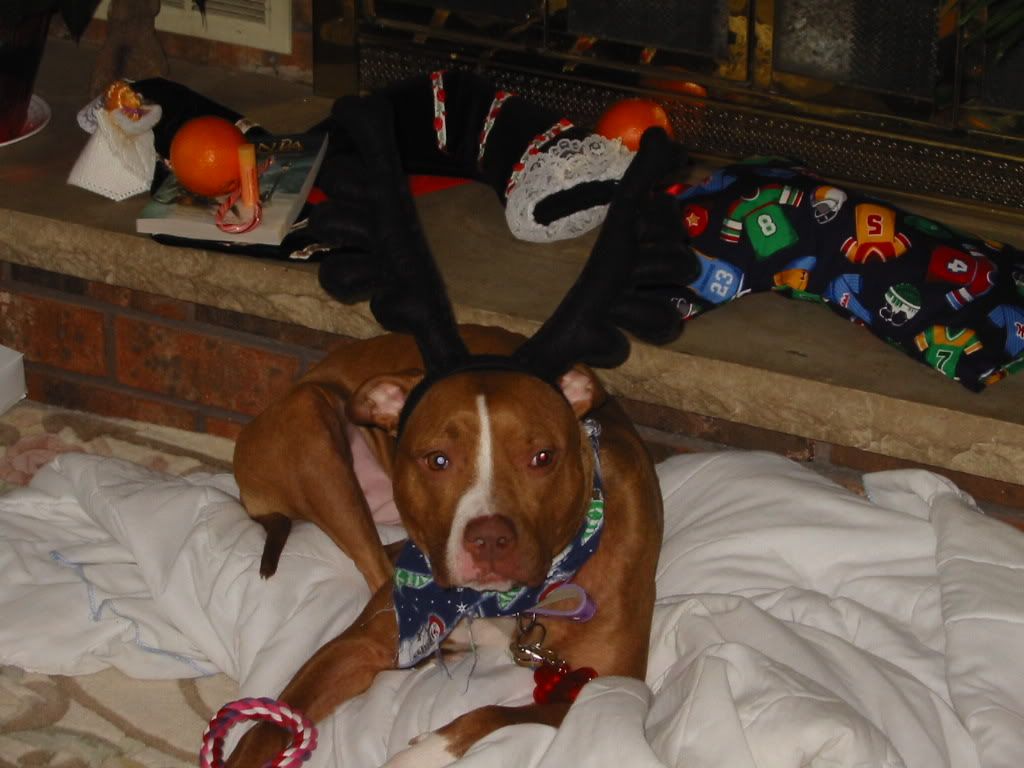 Oh these ones are cute - she was digging in some of the piles of wrapping material and got this decorative star stuck to her nose!!!