Discussion Starter
·
#1
·
Hey guys I have been on and off but have not had time to take pictures, we just bought a house about 3 months ago and things are finally settling down...Shew! Well here are some new pics of Titus who is now 13 months old and the old man Zeke who is almost 7 years old.... enjoy! Oh by the way some old ones thrown in the mix so you can remember what he looked like when we first got Titus when he was 8 weeks old....
Titus' first day with us.... such a cute little bugger!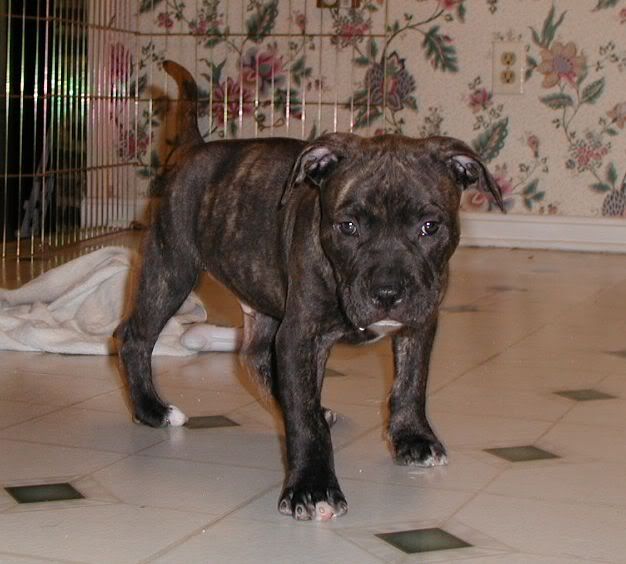 I think he was about 3 months in this picture... can't remember...
And now he is the same height as Zeke, but definately weighs more! Solid as a rock...we like to call him muscle butt!...LOL!!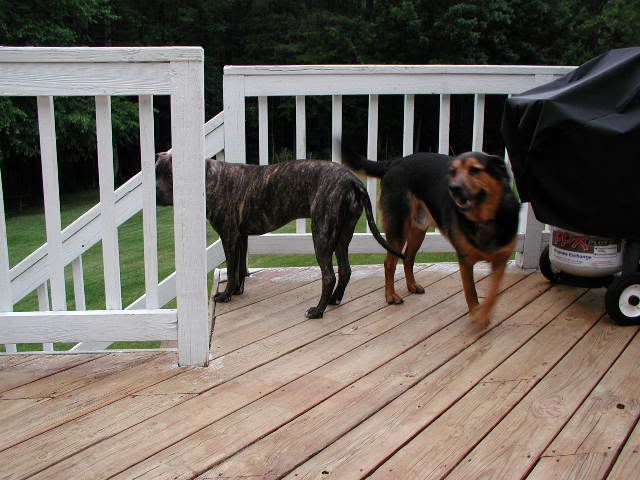 Sorry if some of them are big, my camera got bumped by the knuckle head and pushed the setting button, and I have yet to get my computer programs back in to resize the pics since it crashed...ugghhhh!!!
ok scratch the big picture part... I guess either the forum or photobucket resized them for me...LOL!!! Cool!