Discussion Starter
·
#1
·
Bella and Haus had a playdate at my house this afternoon.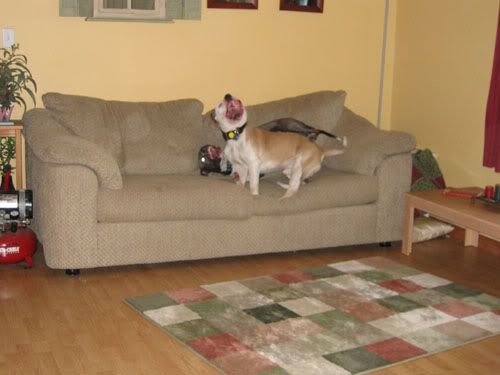 "What? We're not doing anything!"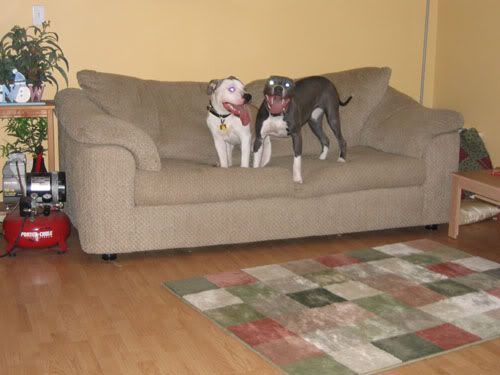 They loved each others' collars.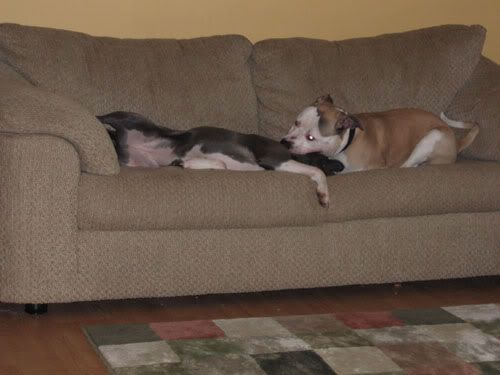 There are those pretty smiles!
I have no idea what was going on here!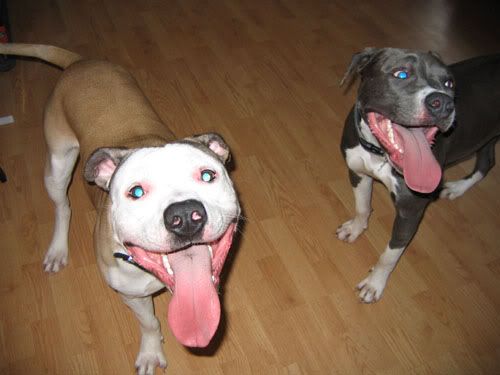 What a pair!
Such a handsome boy.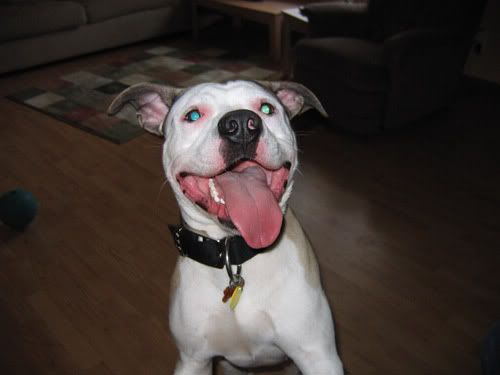 We moved play time outside.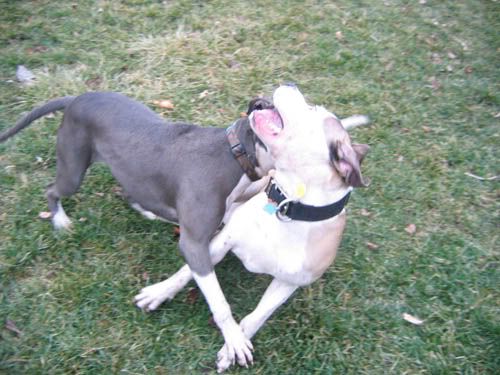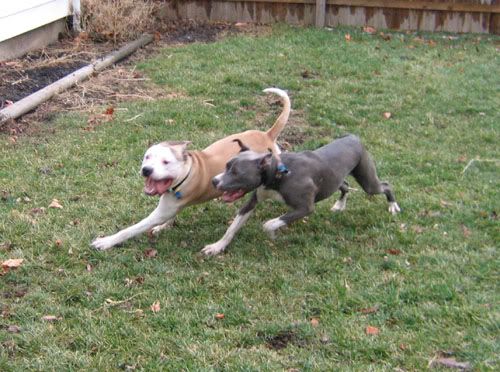 Haus: "Hey, Bella. I'll help you eat this stick!"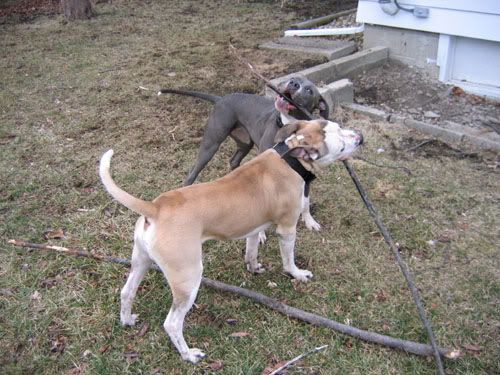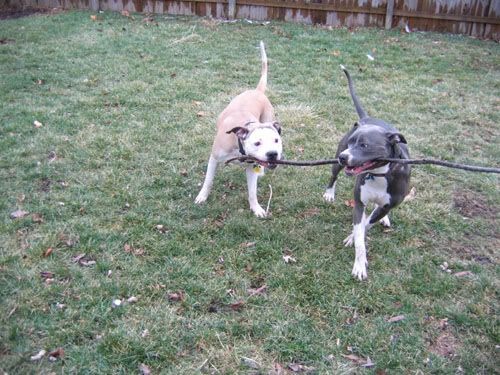 Haus' dad took it away because we didn't want them to poke their eyes out!
They really wanted to play with the stick, though.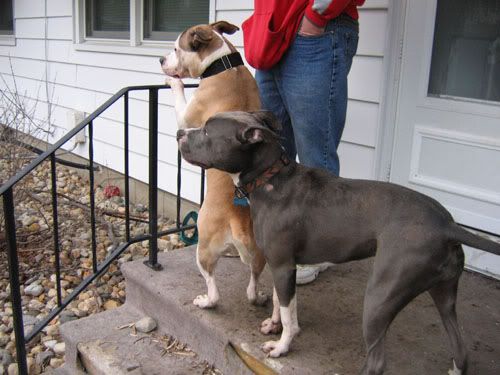 Bella found something else to occupy herself with...
...which I took away because she was devouring it.
Bella must have decided that she would make Haus do all the work and get that stick back and she would just steal it from him.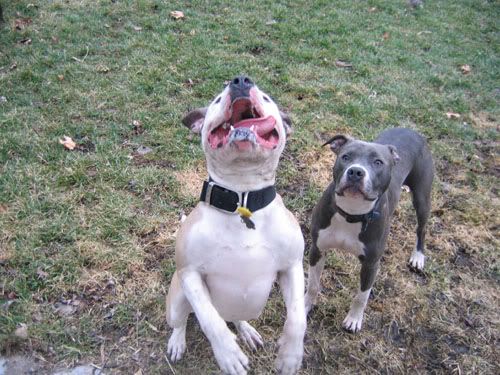 Whoops! Jumped at the same time!
Haus: "Getting that stick is serious business."
Bella: "Tell me about it, brotha."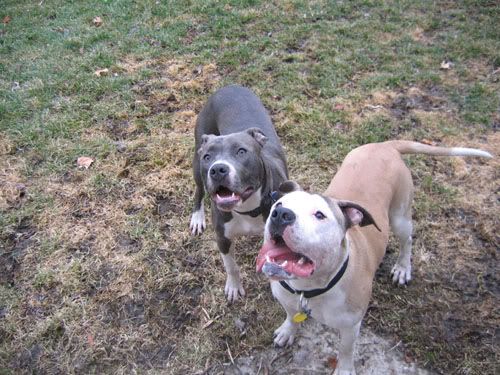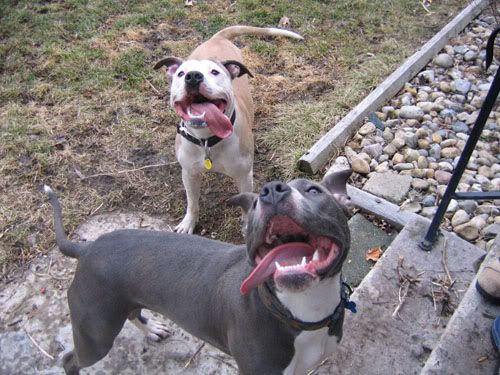 That's all, folks!