Discussion Starter
·
#1
·
Well, Jake got here at about 5:30. Bella was scared to death of him at first because he kept trying to mount her. (He's unaltered.) He finally gave up trying, and they've been getting along beautifully ever since. Jake is such a darling boy. He's very squirmy and hyper, but he's really sweet and loves to cuddle. He's a little bit shorter than Bella, but he's built like a brick shithouse. I think he weighs about 65 lbs. He has a really bad skin condition, though. His owner wasn't sure what it was, but it looks like he has severe allergies. I wouldn't be surprised if he's allergic to his food; he's eating Purina Dog Chow. Anyway, here are some pictures of the brats!
Isn't he a hunk??
Bella just had to win.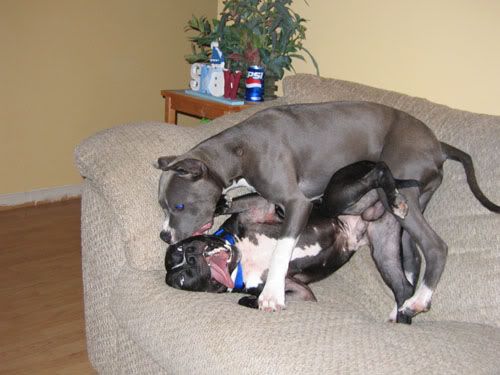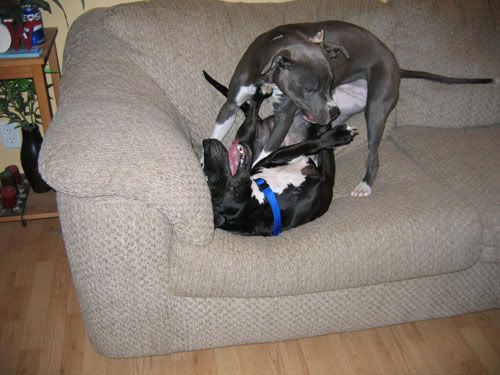 "Mmmm...leg!"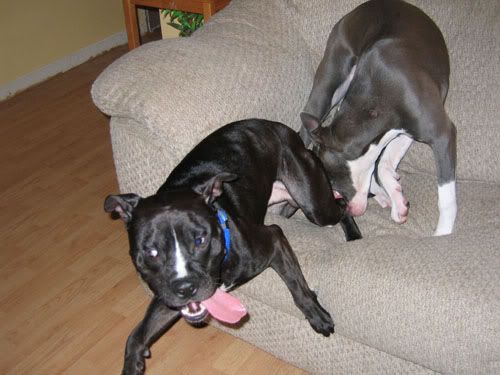 Aww...you can see Bella's tumor. =(
"Mmmm...ear!"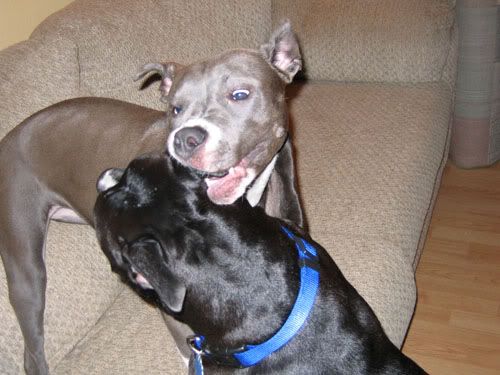 RAWR!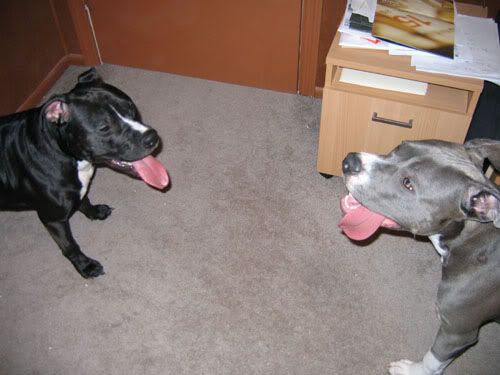 Doggy tongues!!
"Thanks for letting me play all night, Mom!"