Discussion Starter
·
#1
·
One of the public pools in my town hosts a "Dog Days of Summer" event in which owners can bring their dogs to swim in a non-chlorinated pool. My husband, sister-in-law, and I brought Bella this morning. We left Remy at home because he is pretty scared of water, and I didn't want to stress him out at all.
We decided to keep Bella on a leash because there were SOOO many adults and kids and dogs there, and we didn't want to let Bella out of our sight. (And of course we wanted to prevent any fights!) Bella did extremely well around everyone and everything there. She was social as can be and didn't so much as raise her hackles at any of the other dogs. No one seemed afraid of her, even people with young kids, which was wonderful. We actually got a lot of positive comments on her! I think the whole thing was sensory overload for her, though. :lol: Anyway, on to the important part: pictures!
On our way there
"I'm swimmin', Mom!"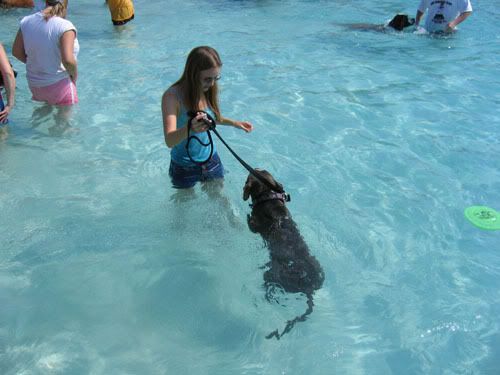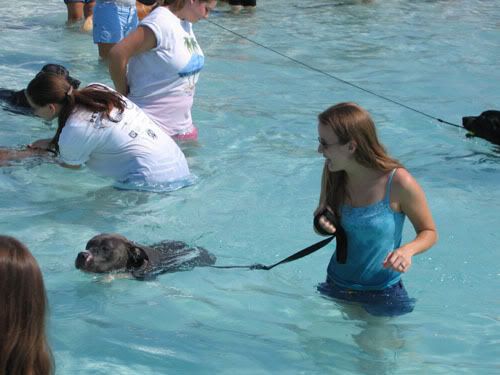 She had a hard time staying afloat in deeper water, so she kept dragging me back to the shallow end!
What a beefcake!
Just chillin'
Who let a horse in?? :lol:
On the way home
"Thanks, Mom, for a fun day!"