Discussion Starter
·
#1
·
Our new girl Bindi is doing FANTASTIC!! I am hoping to have her ready in July for her PDC aquired thru PSA. This is going to make a mommy real happy if I can do this. She has absolutley fantastic work ethic. The worst part is her prior training was never done correctly so I need to make alot of tunings to her. But she handles everything given to her with grace and fun!!!! I took a few pics of her today. She learns super quick. So we will see!!!!!!
This Pic Bindi decided to stand on the window, not jump over, almost slow mo!!!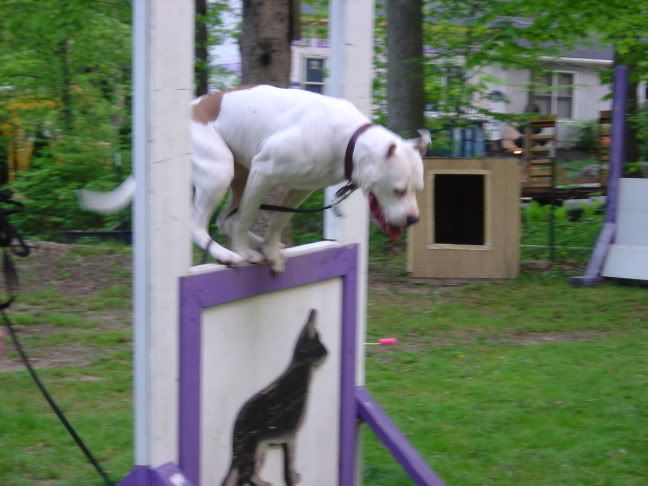 You know you had a hard day when you get a wonderful bully smile!!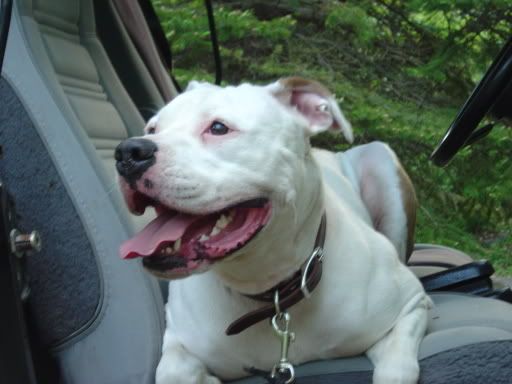 What a nice shot. Took right to it, loving every minute.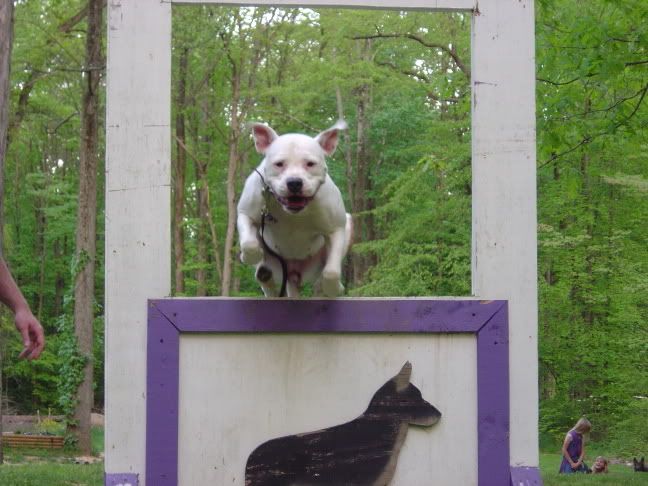 Not liking our neighbors!! Do we take a hint!!!!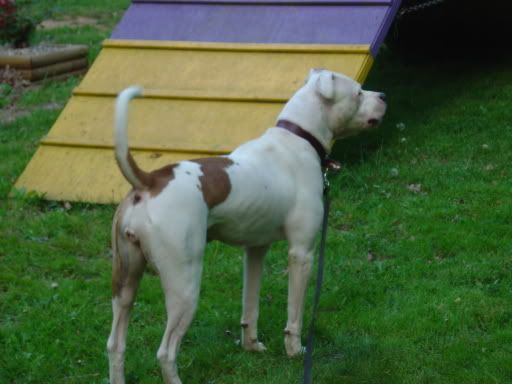 Lets see what she looks like driving in a Jeep :lol: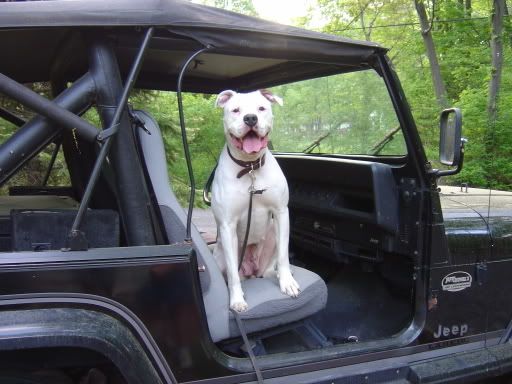 Doing some Weight Pulling. This comes to her like Bread and Butter