Discussion Starter
·
#1
·
This question was on another forum. I've been researching into colorings and such, and began to wonder what Haus is. Some think he's blue fawn, but he has a blue nose. Someone said smut maybe, but he's lighter than that. So I'm asking you all.
Here is the site I'm refering to:
http://www.apbtconformation.com/apbt_colors.htm
The closest one on there to Haus is the cinnamon one. Any ideas?
Edit:
I suppose a picture would help!
A good shot of the marking on his head. It goes from blue to tan, this is why I think smut.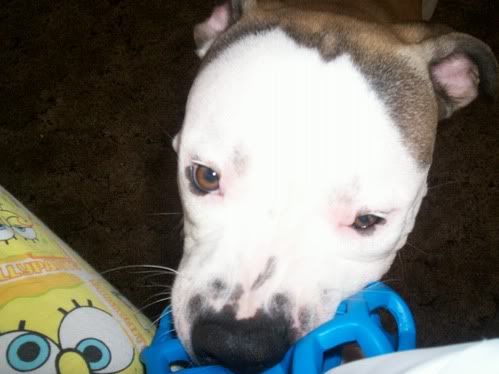 A side view: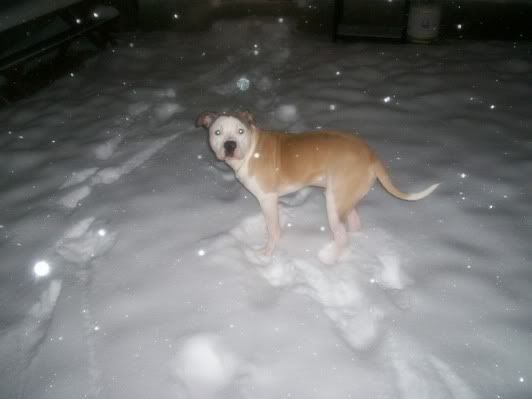 A rear view. You can see on the back of his legs where it's the same as his head.