Discussion Starter
·
#1
·
Ok, there's more than 1 way to do it, but this is how I do it.
Step 1.
Open up Photoshop, and open the images you want to use to create the animation.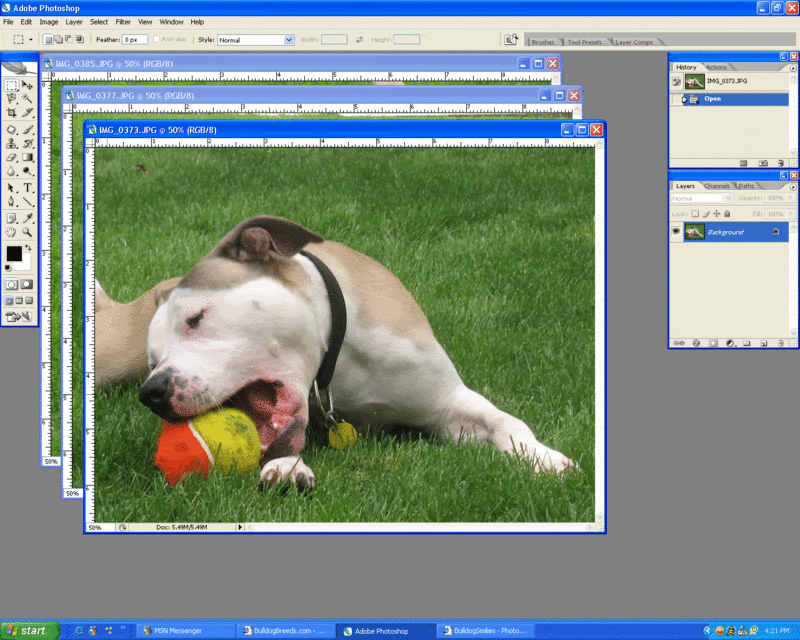 Step 2.
Copy and paste all the images, into one single image. Each picture needs to have it's own layer.
Step 3. You may add an additional layer for text if you want to. I also added a white layer, so the text would be easy to read.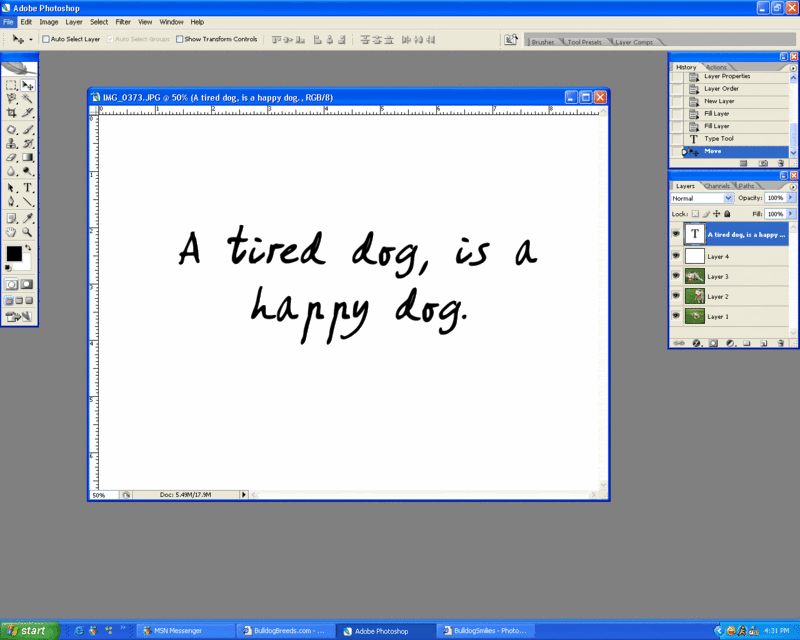 Step 4.
Go to the menu bar and select Window. From the drop down box, select animation. The animation toolbar should come up.
Step 5.
In the first frame, hide all the layers but your first one. You do that by clicking on the eye icon next to each layer.
Step 6.
On the animation toolbar, you want to click on the New Frame button. This will create a new frame, identical to the first frame.
Step 7.
With the second frame still selected, hide Layer 1, and unhide Layer 2.
Step 8.
Repeat steps 6 and 7, until each Layer is on it's own frame. If you had text like I did, you will want to have the background layer and the text on the same frame.
Step 9.
Hit play on the animation toolbar to see your animation. If the timing is too fast, you may adjust it by selecting the arrow next to 0 secs, below the frame.
Step 10.
Adjust the timing so that it suits you. Then go to File, Save. I always save 2 copies of my files. One .psd file, and then one .gif file. The .psd file is so you don't have to redo the entire thing. You must save animations as a .gif file. If you save it as a .jpeg, they will not work.
I hope this was helpful. If you don't have the animation toolbar in Photoshop, you can use Imageready to do the same steps. The interface is almost identical.