Discussion Starter
·
#1
·
My girl friend sent me 2 more collars to take a test run with:
The beige collar is the new leather she has that is Bullhide, it is sooooooo soft and has a high tensile strength. This is a great leather for dogs who cannot wear the typical "hard" leather and it is actually much softer than nylon. It also comes in some really great colors that include turquoise, red, purple, camel, dark green, yellow and basic browns and black.
This particular collar has purple rhinestones and a daisy pattern metal spot spread out along the collar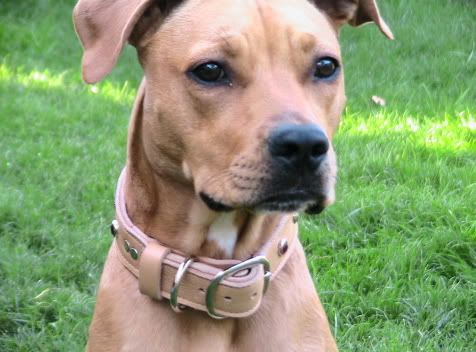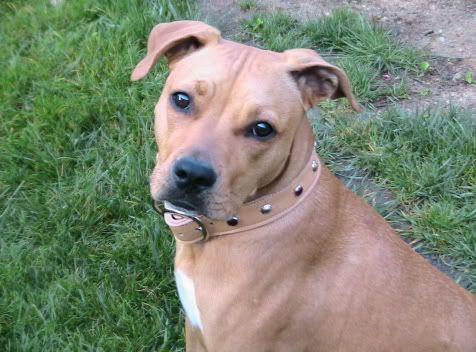 The red collar is a latigo leather, which means a little stiffer at first, they soften as they dog wears them. Latigo is what most collars are made of as it is heavily oiled and holds up to wear very well to the elements. The design is a tribal heart painted on and then flat head metal studs outline the collar.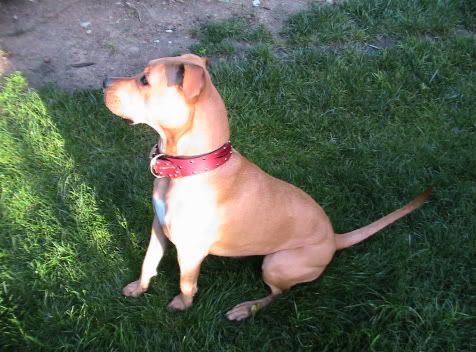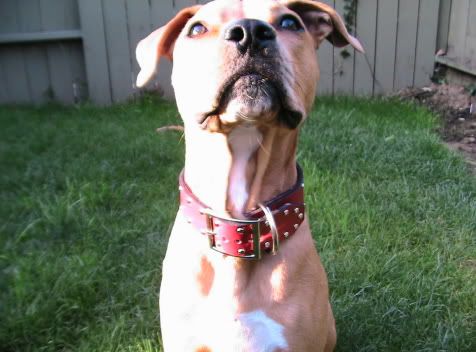 They are really great! Her website will be up and running soon, but she does orders through email as well!