Discussion Starter
·
#1
·
As some of you know, I have every other Friday off. So here is what Dion and I did on my last Friday off:
LAUNDRY - and Dion is such a great help! Jumping on and laying down on all the clean warm clothes!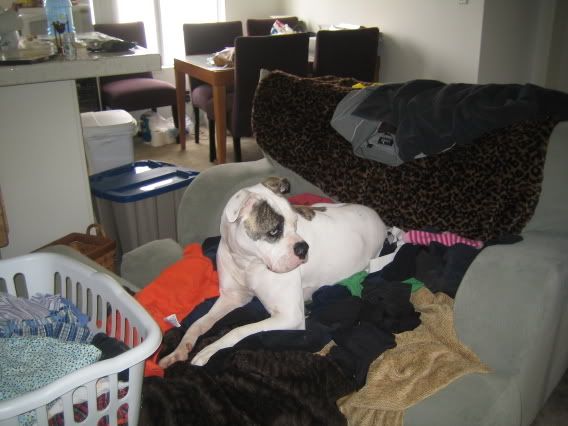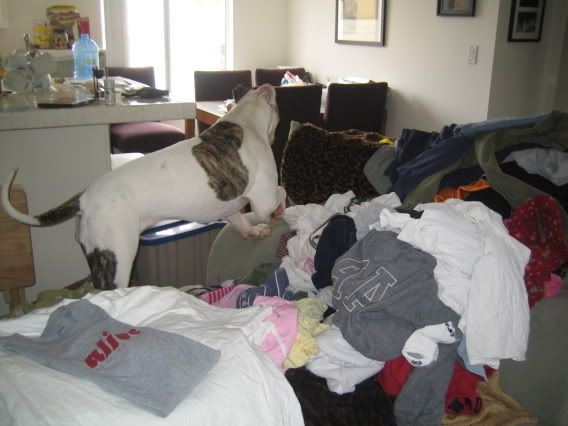 Oh and here she is with part of her bed in her mouth. She decided to rip the cover off, so now the cover is her toy, and she gets to lay on the white pillow inside.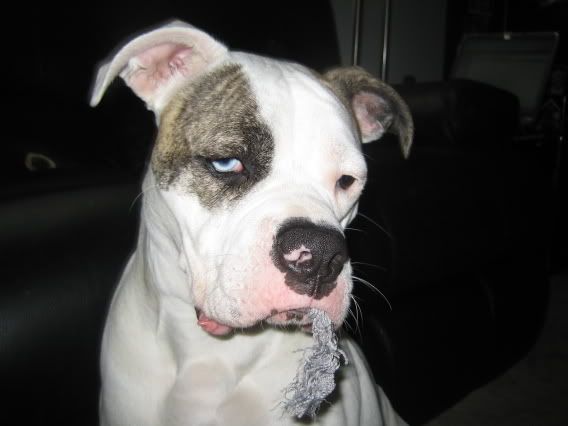 Here she is next to me on the couch while I am on the computer.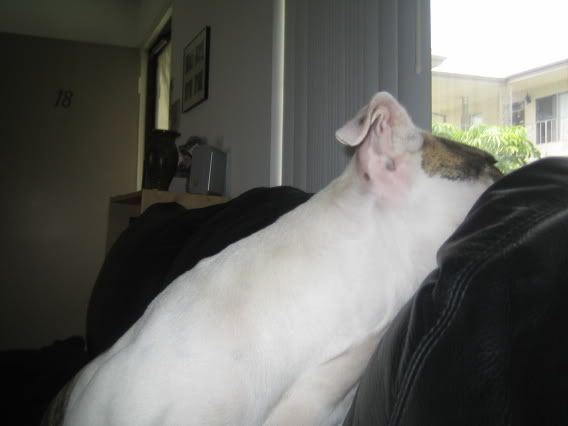 Caught her sleeping!
This is what all the neighbors tell me they see and what I come home to sometimes.
Last one - sleeping on the clean sweatshirts.
We had a busy day!