Discussion Starter
·
#1
·
Here are some pics of Dozer and Chad playing tug. He sure is getting tough. We don't lift him off the ground very much, but he still has not let go up there. He doesn't let go unless you tell him to, he is really good about it.
The breeder emailed me a few pics of my new pup playing with her litter mates. Her name right now is Rita Marie, I am not keeping it that. I want a good name for her, any ideas??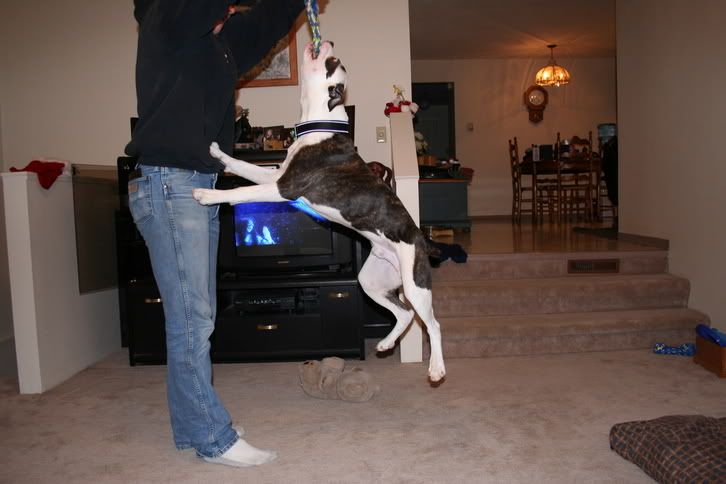 Little tired after his play session!! :lol:
I'll throw one in there of digs siting on the top of the couch, this is his spot in the house, where dozer can't trample him. He needs a hair cute BAD!!!
Here is my new pup