Discussion Starter
·
#1
·
Hi there everyone! I haven't been on here in a while, been really busy. I can't believe how much there is to catch up on! Just been looking through the photos.........great pictures eveyone! :wink:
Anyway, we took Tia to our local park last week and met up with her mam Buffy (Brindle) and her brother Enock (Tan). They all had a great time and got on so well
The only incident that we had was when we got back to the car and the dogs were having a drink, Tia and Enock went to get a drink at the same time, headbutted each other and had a little scrap. They were both ok though!
Here are a few pictures. They are taken on a mobile so not very good quality. Please note that the dogs were only off leash when there was
nobody around,
we went to the park quite late.
Tia back right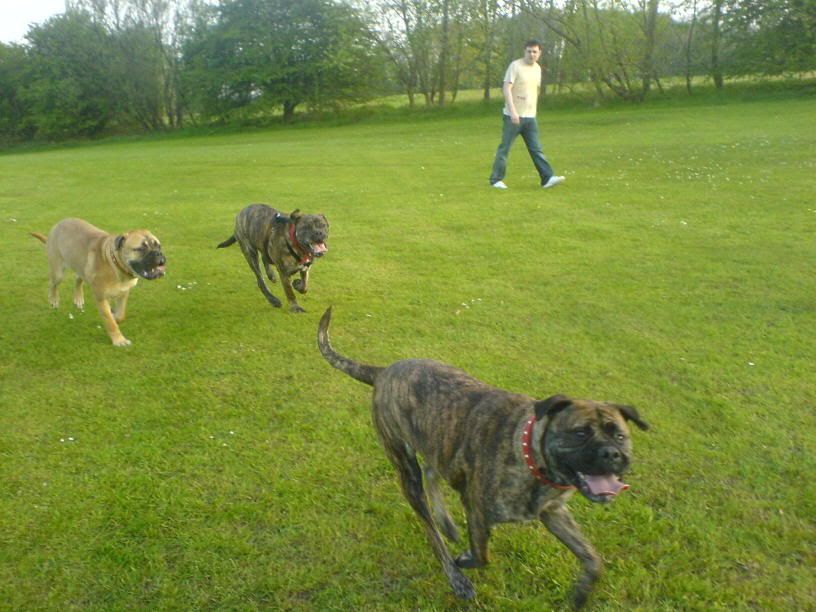 Tia in the middle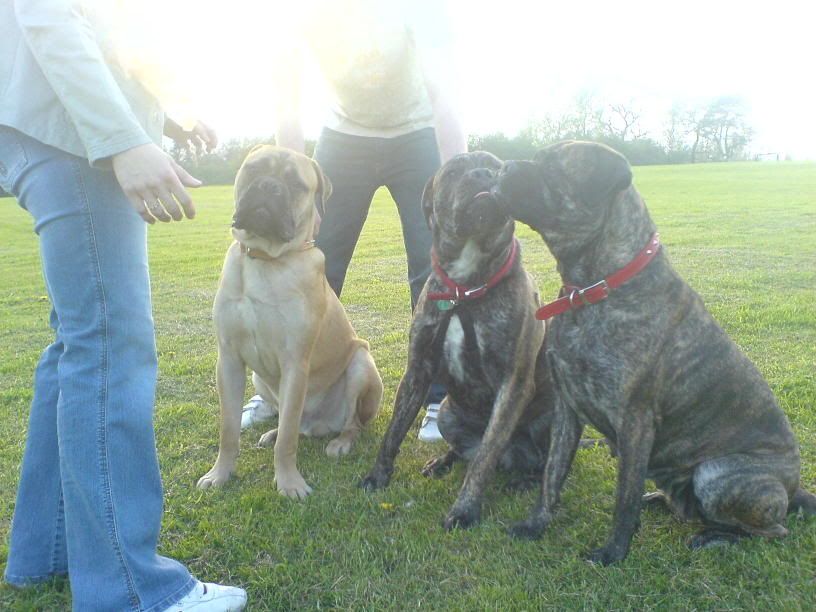 Tia, giving her mam a kiss.....awwww!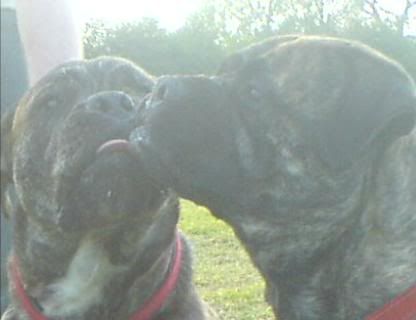 Thanks for looking :wink: