Discussion Starter
·
#1
·
hey guys, been a hectic summer, here are some of the Gracie highlights so far! enjoy!
my gf trying to get her to pose for a side on pic to send to the IOEBA.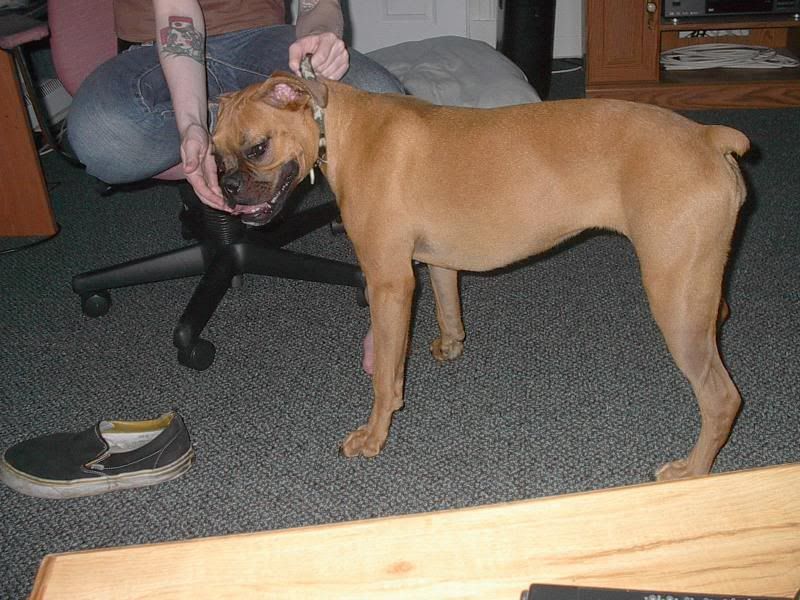 looking out into the atantic ocean over a cliff in ferryland, newfoundland.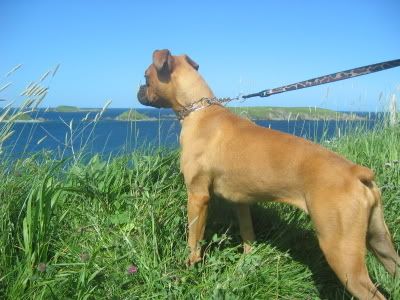 Gracie and my gf's dad Canada Day.
Lazy G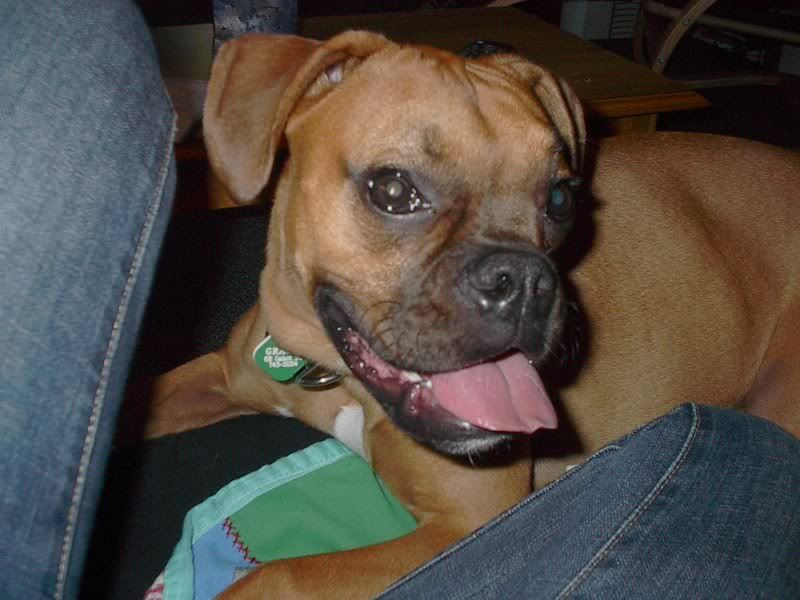 me and Gracie stopping for a break, during our day trip to ferryland.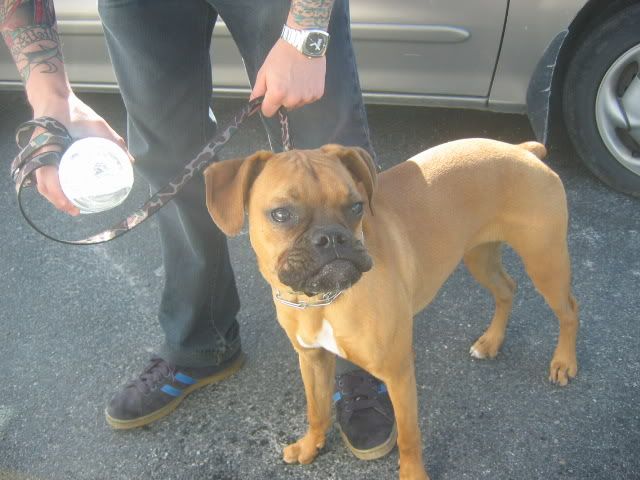 shes comin to get ya
OMG whats that in the sideview! a Bully!!!!
silly girl. (dunno if i posted this before)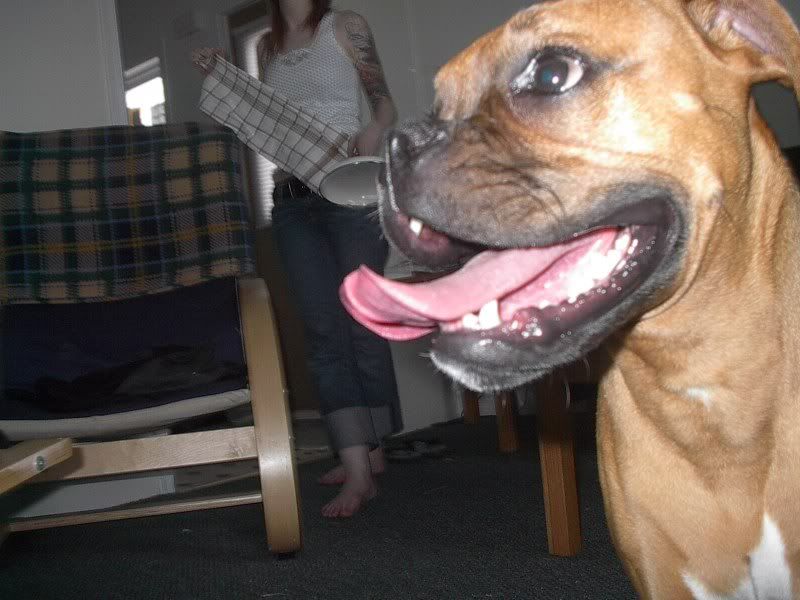 Gracie and my lil brother, Tom.
Chewin on a rubber squeaky hot dog toy at the bbq!
get that camera outta my face!