Discussion Starter
·
#1
·
For those of you who don't know, Bella and Haus (owned by HausMommy) are 8-month-old siblings. They hadn't seen each other since they were a little under 2 months old, but they played just liked I expected siblings to. They got along very well, but there were a few snippy moments here and there, mostly over toys. They had such a great time playing together that I can't wait to get them together again soon!
Introductions: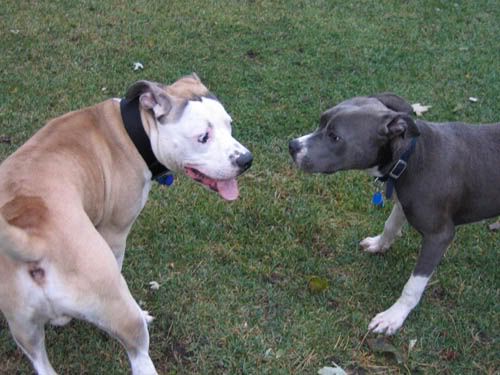 Bella played shy for a little while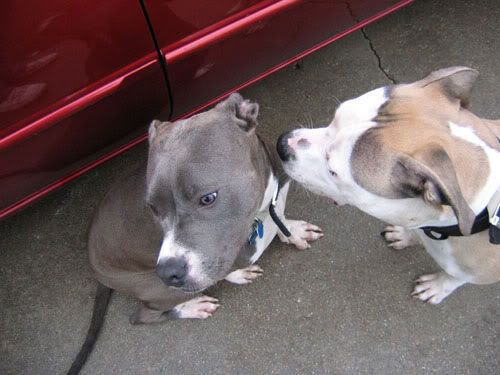 Then Haus chased her around the car for about 10 laps. It was hysterical!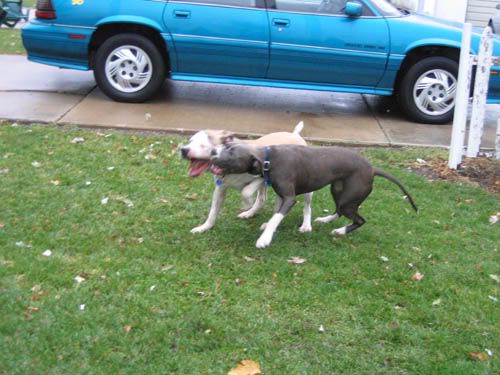 "Hey! That's mine!"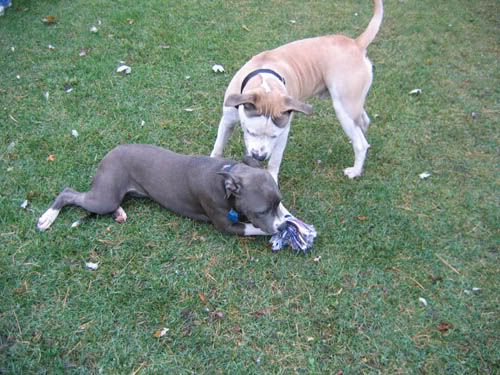 Bella needed a break.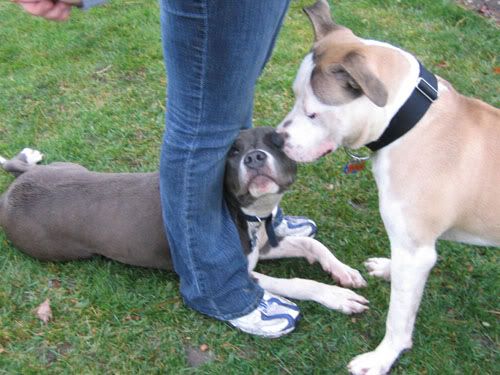 Our attempt at getting them to sit still for a photo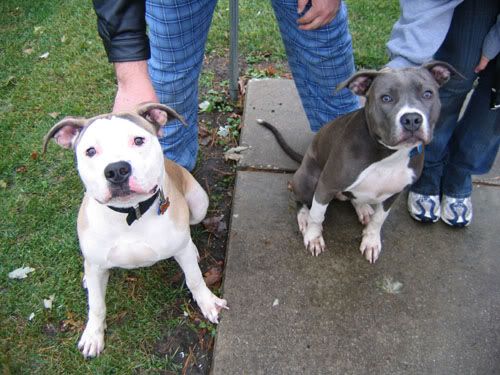 Bella needed another break. She's not used to dogs that are stronger than her!
Back at Tasha and Dennis' house where they got the zoomies
They played tug for quite a while.
Trying to get some treats
Haus trying to steal his bone back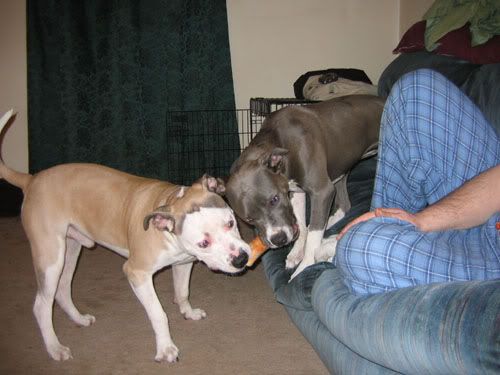 Bella was kind of jealous when Haus came to say hi to me.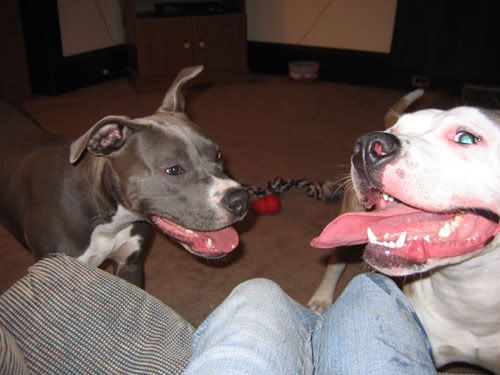 God they're cute!