Discussion Starter
·
#1
·
I only got 3 pictures before my camera batteries died! Bummer! Haus' mommy got Bella a beautiful red winter vest for Christmas, and as soon as Bella wakes up from her nap, I'm going to take pictures of her in it. It's just adorable!
It doesn't really look like it in this picture, but they totally love each other.
Bitey face is the best game ever.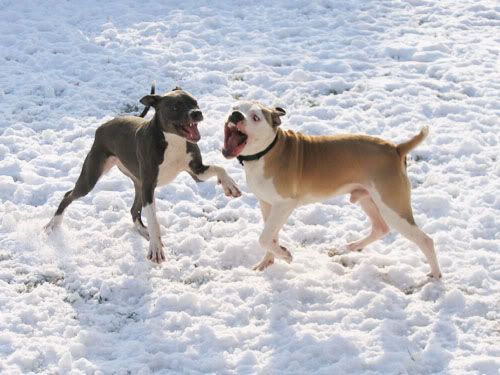 Jake wanted me to include pictures of him because he felt kind of left out. He wouldn't stop humping Haus, and although Haus wasn't being aggressive toward him, I put Jake away just to avoid any unaltered male dog problems!
Bella says, "Hi, everyone!"