Discussion Starter
·
#1
·
It was pretty nice outside this afternoon, so Bella and Haus got to play outside for a little while.
Waiting patiently for play time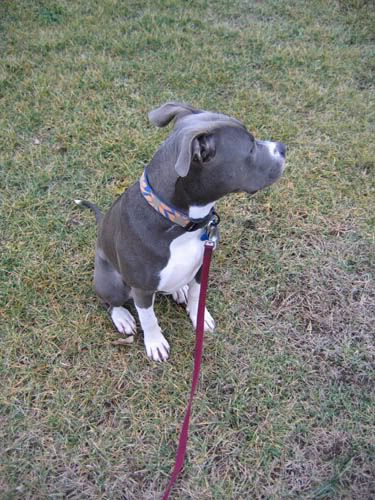 "Hey buddy!"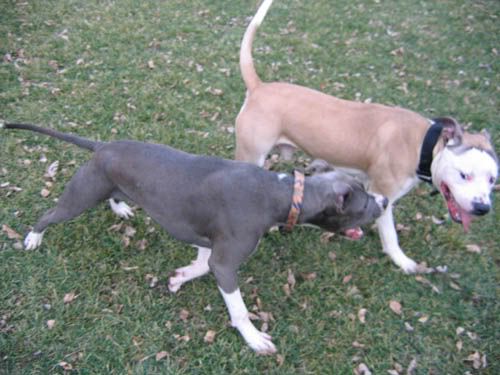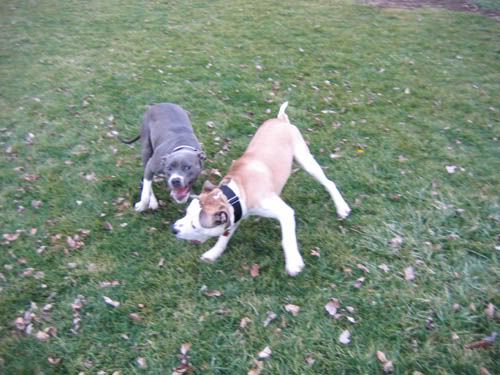 Bella thinks Haus is hilarious.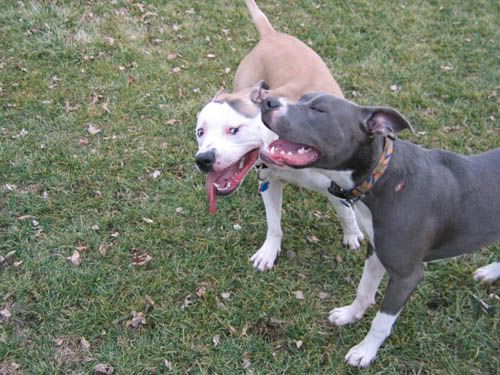 Haus thinks Bella tastes delicious.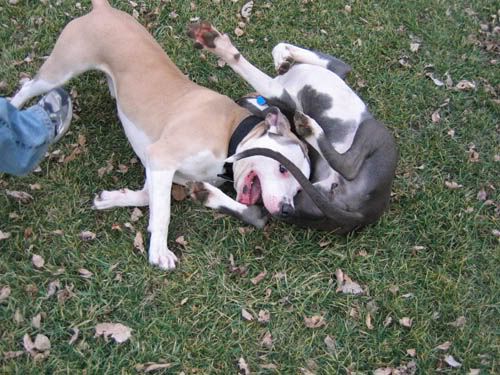 Running running running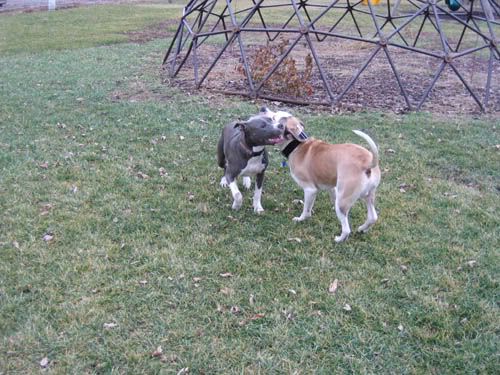 Aren't they cute??
Kisses!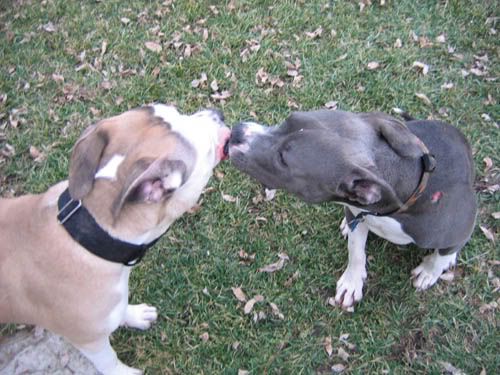 Drink break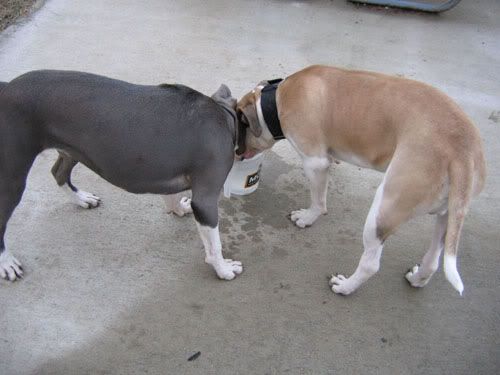 This picture is for Lisa.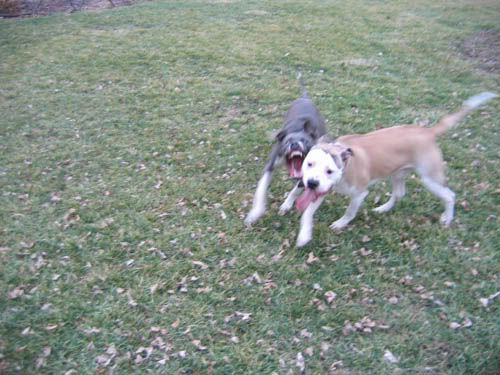 Happy pups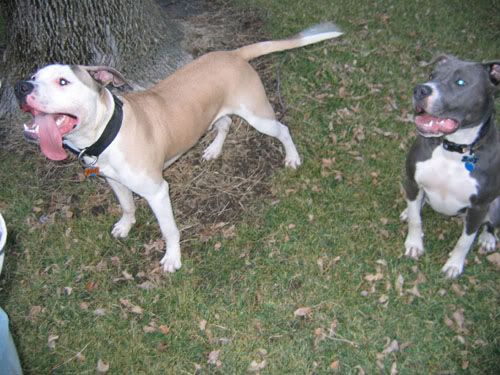 We went back to Tasha's and Dennis' house because it was starting to get chilly outside.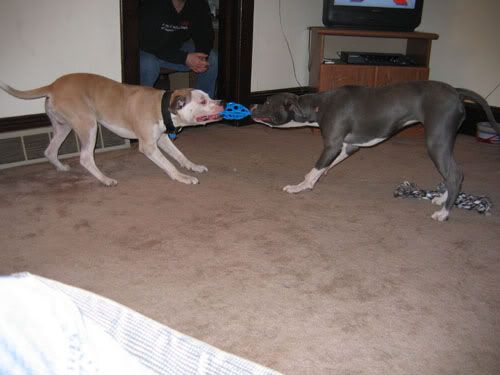 Mine mine mine!
Big smiles!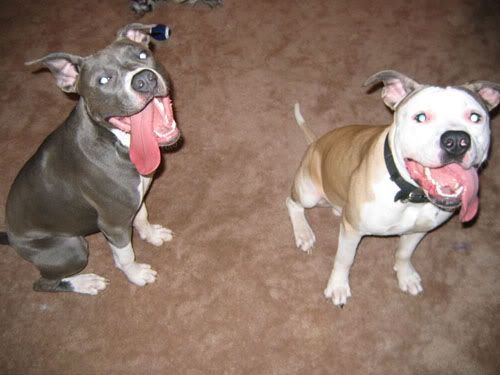 "Bella? Are you dead?"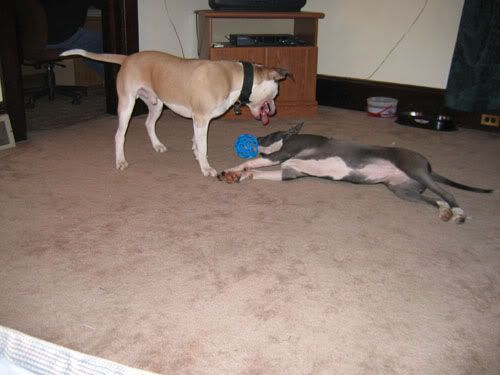 "Oh, you are? Ok...I'll take my toy back, then."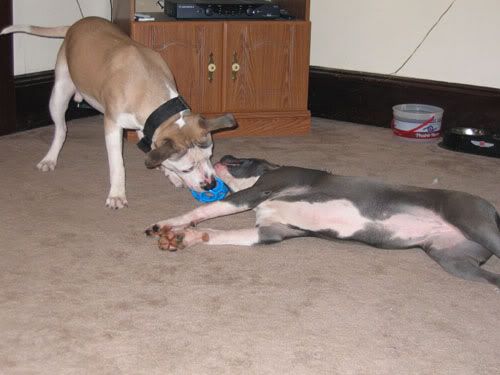 Haus had a rope hanging from his tooth. It was pretty funny. He's totally a big dumb jock.
Bella says to Haus' mommy, "Thanks so much for letting Haus play with me today!"