Discussion Starter
·
#1
·
New pics from my mom's house. I know, I know, we need to go to some new places but it's been really hot here so we like to take full advantage of the pool. Enjoy!
Here is a video of Heidi riding in the car. I may be the only one that thinks this is funny but Heidi's teeth really crack me up.
http://www.youtube.com/watch?v=vxVnz72AM60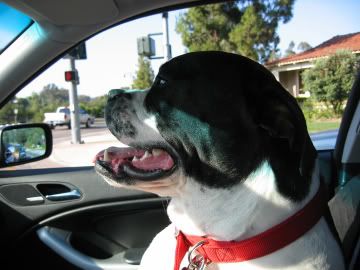 Chico got to ride in the front on the way home. He doesn't fit so he has to put his front feet on the floor. It looks really funny because he usually rests his chin on the dash.
Chico and Heidi take their exterminator jobs really seriously. They spend the first 20 minutes or so patrolling for varmit.
"I'm queen of the fruit trees!!!"
"No, I'm queen of the fruit trees...wait a minute!!!"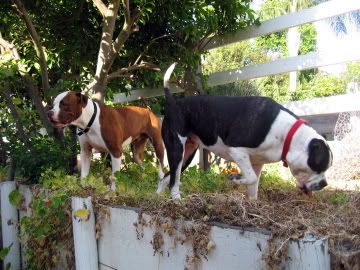 Heidi's always getting into my mom's blackberry bushes. They are really thorny and it drives me crazy. She doesn't even feel the thorns. She steps on them all the time and doesn't notice it. :-k
What a goofball!
Chico got a fancy tail!