Discussion Starter
·
#1
·
Wer're getting some tile installed at our house so we went to my parent's for a couple of days. The dogs were happy! Heidi got to swim and Chico could run around like a wild stallion. :lol: Here's some new pics of my two maniacs. Chico has horrible pollen allergies so he has scabs all over from chewing. We got some medicine and he is looking much better. I don't know why some show up so big and others are tiny. Darn photobucket!!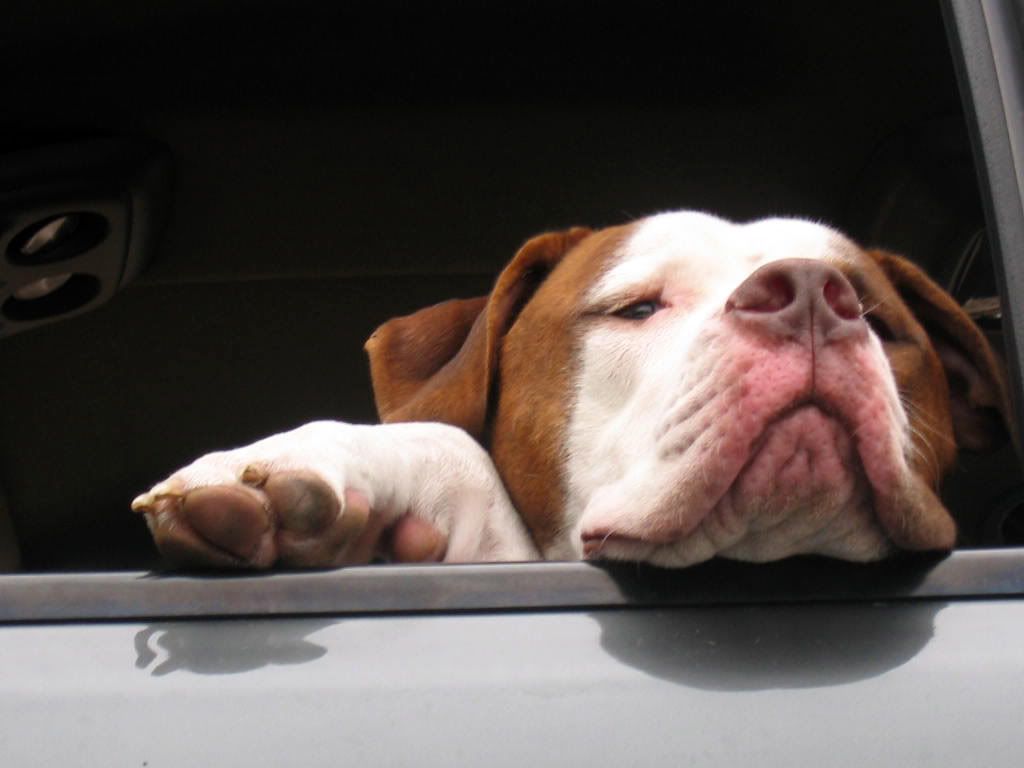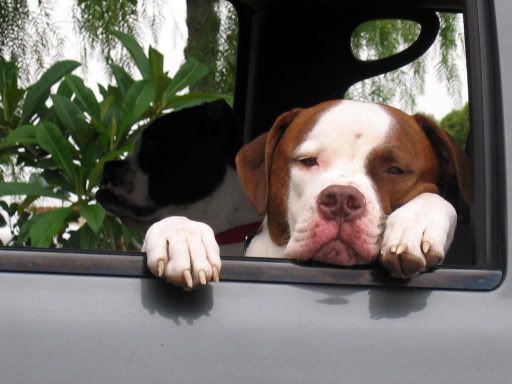 Chico's hips are doing really good now with all the supplements. He's been running around and playing and I'm really happy about that. He's a trooper!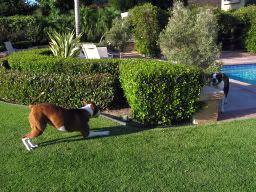 Heidi likes to hide and ambush Chico. Chico gets all fired up and runs circles around her. When he gets too close, she jumps out and tackles him. It's really funny!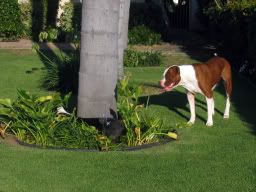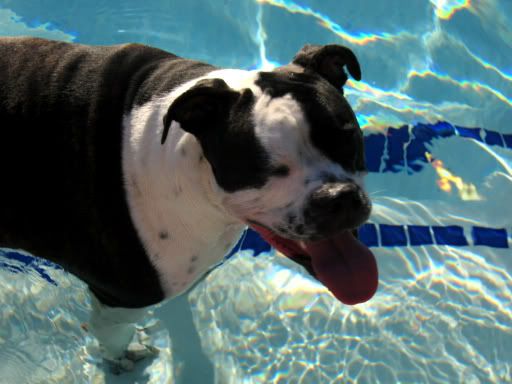 Heidi's impersonation of Bella!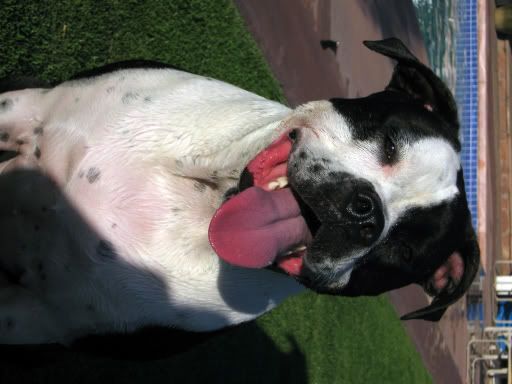 That darn tongue just really gets in the way!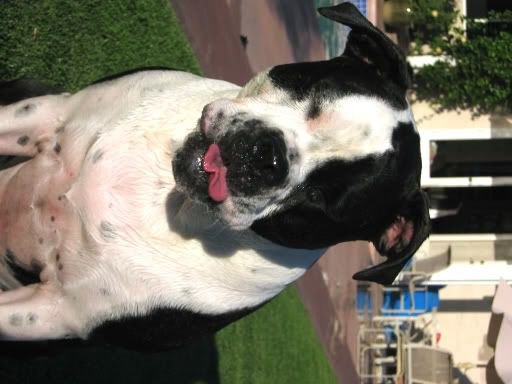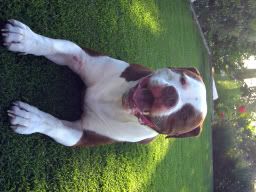 His back legs look so short and stumpy from this angle!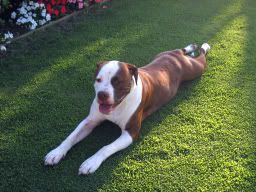 Heidi got all mad at me because I made her get out of the pool. She could stay in there all day. Her eyes look so sad here.