Discussion Starter
·
#1
·
Heidi is acting almost completely better today! It's amazing how fast she is snapping back. Chico's absolutely ecstatic! I took some pics of her this afternoon. You can see she's got that twinkle back in her eyes.
She was having some slight tremors in her head and neck earlier while she was sleeping but they don't seem to be painful. From what I read, this could be a permanent thing. Also, the vet called me with some new blood results and she may have acute pancreatitis. She said not to worry too much because usually if it is brought on by trauma, it should go away within a couple of days. She gets to eat lean turkey and chicken now so I guess she'll be spoiled for a while!
Here is a clip of Heidi playing with a ball of twine she stole from me.
http://www.youtube.com/watch?v=a4cBp_ga8g4
She holds her head completely normal again!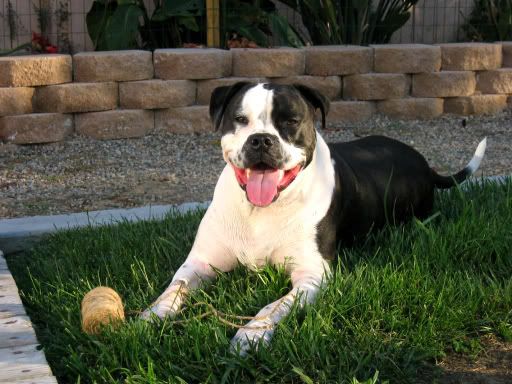 This is your brain on drugs!
They keep secrets from me!