Discussion Starter
·
#1
·
Hello everyone! Im Ruth. I live in Manila Philippines. Currently, I have 3 dogs...an english bulldog, pug and shih tzu. I love them to peices and have so much pictures to share! But for a start, may I share just a few ahots of my bulldog, whom my husband has named Malone. Currently he is a Philippine Champion and is 10pts away from bagging his Grand Championship title....hopefully this sunday he gets lucky...pls pray for him!
I dont have a properly stacked picture like most other show dogs have....so hope you dont mind these amateurish pics of mine. Hope you enjoy them as much as I do!
And heres a funny one...while he was waiting for his turn in the ring....I was surprised to see he had fallen asleep that way! Too funny!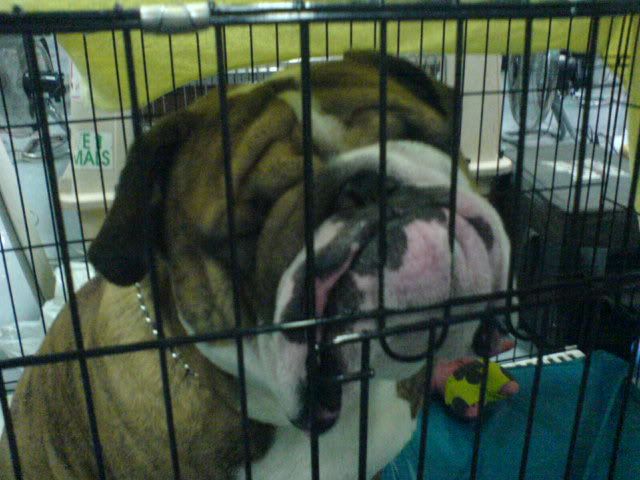 Excuse the clarity of the pics as I only used my mobile phone for these pics.