Discussion Starter
·
#1
·
While Logged In To Your Account
Visit your
User CP
and select
Edit Email & Password
from the left side menu.
In the Password Reset screen, enter your PRESENT password in the top box.
The Second box is for your NEW password. Your new password must meet all the requirements listed below.
As you type your new password, the red X's will turn to blue check marks when you meet each requirement.
Once you have all blue check marks, re-enter your NEW password in the third box.
If all the requirements are showing blue check marks, the Save Changes button will now be activated. Click it to update your password.
If You Are Locked Out Of Your Account
If you cannot remember your password to login, you will get vBulletin Message that tells you your login has failed.
At the end of the first paragraph in this message is a
Click Here!
link to reset your password.
From here, you will enter the email address that is currently registered to your account and fill in the Human Verification.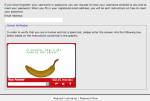 An email will now be sent the address you entered above. Follow the instructions in the email to reset your password.
If You No Longer Have Access To Your Email Address On File
If you do not know what email you have associated with your account, or if the email you used is now unavailable to you, you can use the
Contact Us
link located at the bottom of every forum page.
This will send an email to tech support, and the team will get your account sorted out with you. Please allow a few business days for a reply as this email queue receives a high volume of requests.
To speed up your request, please include your
username
and any
email address
you believe may be associated with the account.
This section is for tutorials. If you have any further questions, please use
Bulldogbreeds.com Tech Support
section.