There are two ways to post a picture. I will try to be as detailed as possible, but if you have any questions, please do not hesitate to ask!
The first way, using the Insert Picture button.
This method will only work if you are using the Enhanced Interface text box. For instructions on how to activate that, please see the User CP tutorial in this section.
First, you need to start a new thread: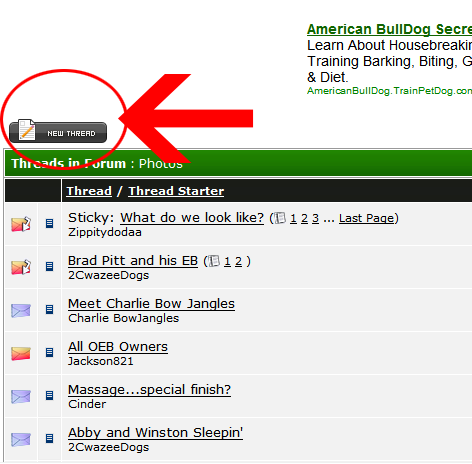 Second, you need to click on the Insert Picture Icon, shown below: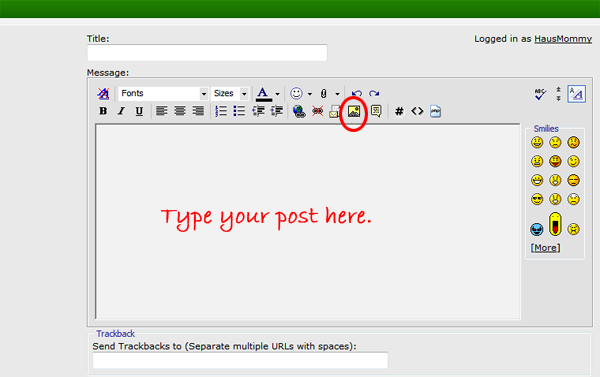 If you get the following warning, please click on it and select Temporarily Allow Scripted Windows. If you are not comfortable doing this, please use the second way of posting pictures.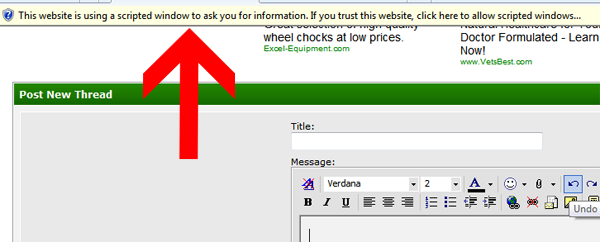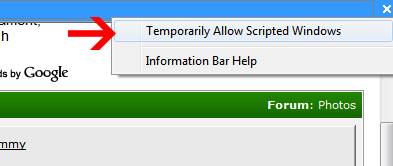 You will need to click on the Insert Picture button again, and a window will pop up with a text box. You will need to put the LINK to your picture here.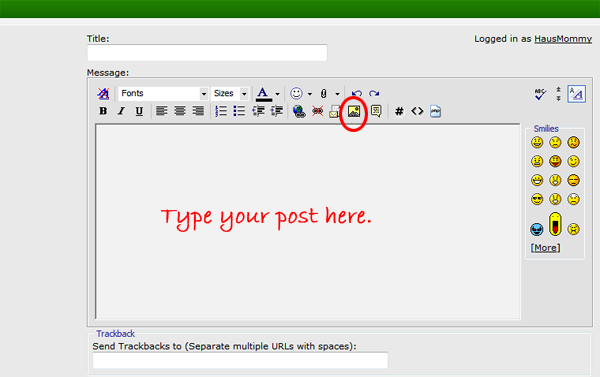 After you put your link in the text box, click ok, and the image will be loaded into your post. You will be able to resize it, and move it within the text box.
The second way, BBCode.
Start a new thread: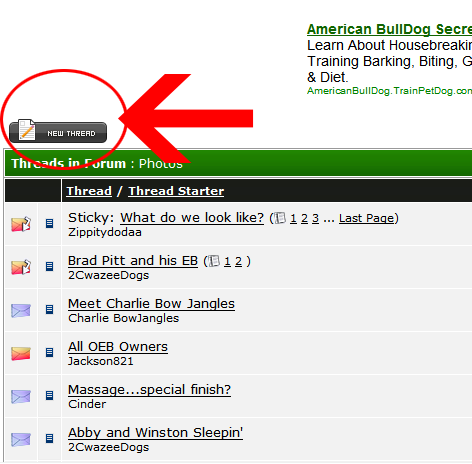 Input the IMG code for your picture, like the following: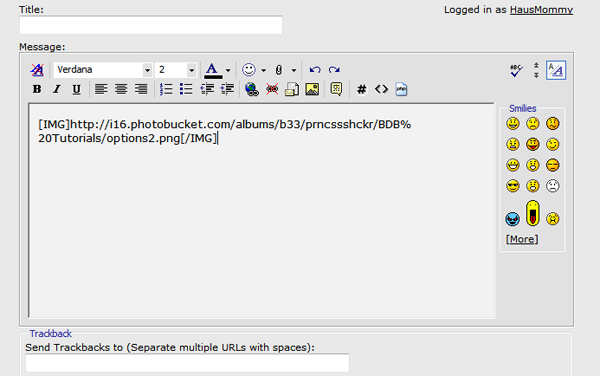 Using this method, you are unable to resize your pictures within the text box. However, you do not have to allow the scripted windows.
When you are finished posting, click Submit New Thread at the bottom.