Discussion Starter
·
#1
·
Hello everyone!!
We moved into our new house over the month of July and we are finally pretty much settled in. I just got interent up and running here last weekend. Boy dial up sucks!! Not used to this at all after 3yrs of DSL! It took me forever to upload these pics and its really difficult now for me to view all the pics the rest of you put up. It's a bummer because I always enjoyed that aspect of this forum. Now I have to really pick and chose what I decide to open up or I would be here all day waiting for pictures to load!
Anyways, I have been taking some pics around the place this weekend and decided to come and share them with you all. I have missed the forum and look forward to being able to spend a bit of time here again. We have lots of work to do here, and still own the other house, so time is not as plentiful, especially when you throw in a slow interent connection into the mix!
Hope all is well with everyone!
First some pictures of the new "crib". I can't believe how much happier I am out here. No neighbours, just lots and lots of nature. It's really like living in a conservation area. Its wonderful.
front of house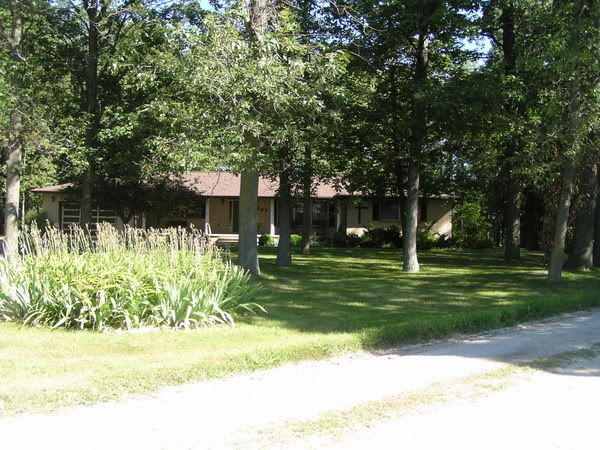 back of house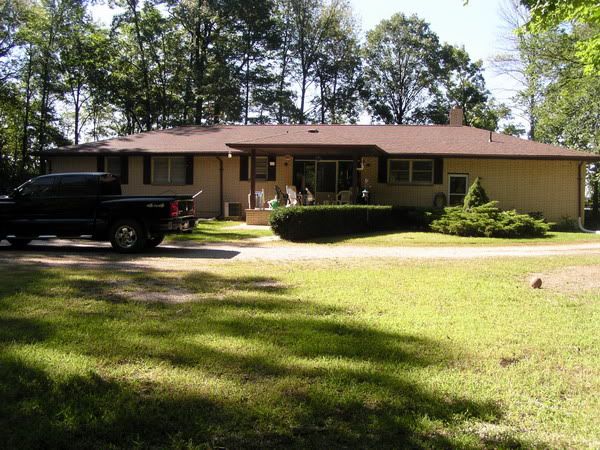 here is the barn...the first thing we plan on doing when we sell the other place is replacing all its doors and windows. Other than that it is in very good shape.
view from my front porch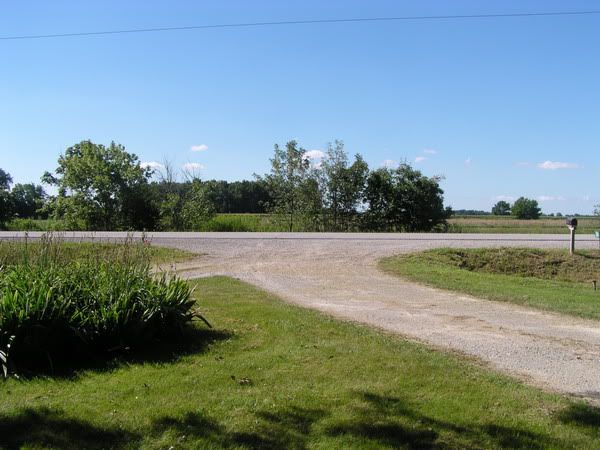 view from my back porch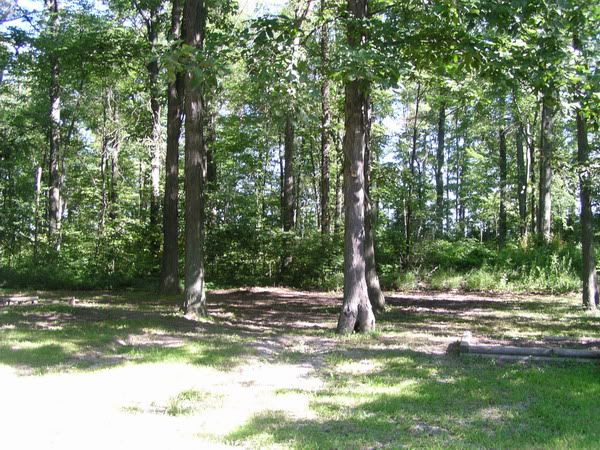 Rosco relaxing with me on our back porch. I think this is a place we will be spending lots of time. Its a covered porch and I love sitting here in the moring when I have my coffee or in the evenings having a beer!
Heres a cool little feature of the new place. A dinner bell!! It really gives the place some character!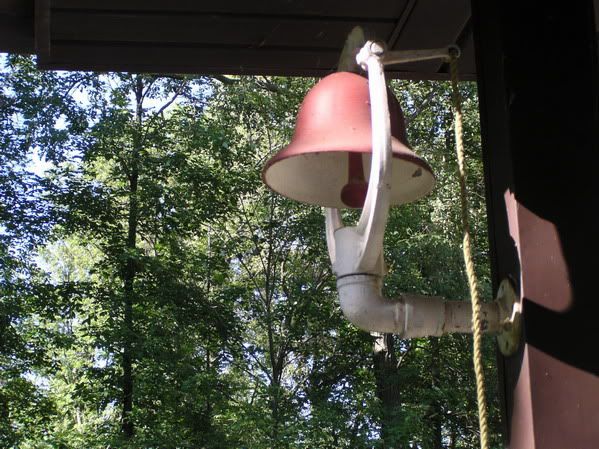 Some pretty birds came to visit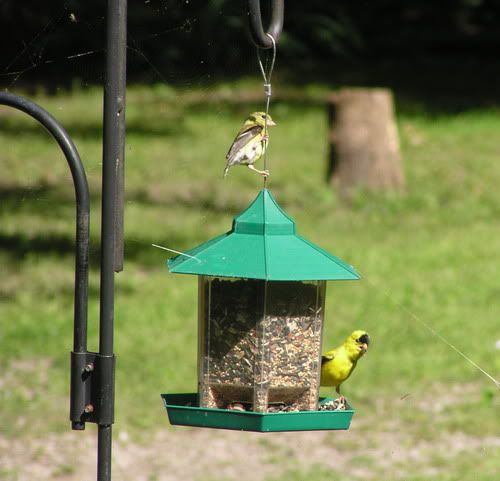 The two trouble makers!
Here is Smoochie staring at my hubby while he was washing his bike. From certain angles, she is really starting to have the look of her dad in the head. Of course on a much smaller scale..LOL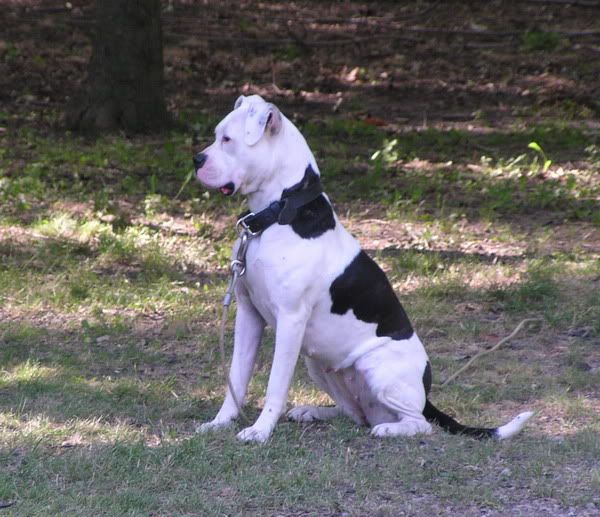 She even has the same goofy earset as her dad, Tatanka.
Can you say "hog aggression"? LOL