Discussion Starter
·
#1
·
I haven't taken any pics for a while. I feel like such a bad mommy. He is growing up and I haven't even been keeping up with my pictures. I took a few yesterday on my phone. Here they are.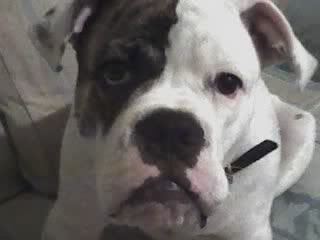 This is his rope. He has to play inside b/c of his foot, so we bring his outside toys in. Spoiled brat.
This is my Cookie Monster that my hubby won me. We cleaned out the car and brought it in. Well Deuce found it within minutes.