Discussion Starter
·
#1
·
Hi,
I am new to this site but not new to posting to groups. I found this place trying to find information on my newest pup. I am hoping that I will meet a lot of wonderful members here and find out a lot of wonderful information.
Ok a bit about me and my two brats Pups.
My name is Amber and I do feral cat rescue in Arizona.
Kamali is a rescue that was used as bait when she was just 6 weeks old. We know that the area she came from bullies are big but we have no idea as to what she is. LoL Kamali will be 2 years old in March. She is 24" at the shoulders and weighs 75 lb.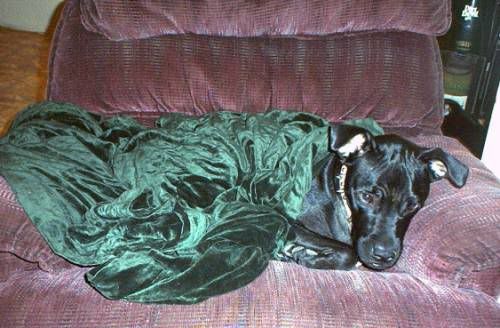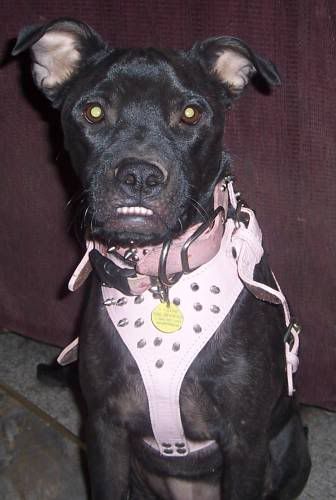 Her decked out in her spikies. LoL
This is my newest boy Horus I know he is a bully, staffy breed but what kind I have no clue he was at the pound listed as a pit. As far as I know pits don't have one blue eye and one brown eye. So I came here to find out what you guys thought he might be.
Horus is 5 months old 18" at the shoulders and weighs in at 45 lb. He isn't really a liver color but kind of a brown with blonde tips very odd.