Discussion Starter
·
#1
·
I decided to get some pics of our agility classes. I am so in love with Lucy she is such a great dog. She gives everything 110% all of the time, she never does anything half a** she gives it her all. She LOVES agility, as soon as she is near a tunnel she runs through it, lol, we were just walking by the A frame and she just ran up it, we haven't even started on that yet. She definately isn't scared of anything.
This is Lucy learning to watch where she walks
Her ABSOLUTE favorite the Tunnel!!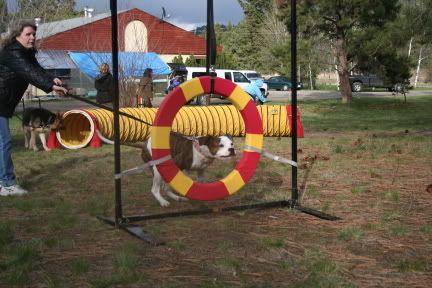 One pooped girl!
I thought I would add a couple cool pics of a horse I sold on the weekend