Discussion Starter
·
#1
·
Well I got Mack a bone that he actually likes! Unfortunatly he is a little possesive over it and tried to bite me when I was scared he was going to choke on it. But he got over that real quick, I didnt back down and he was all talk no bite. But it was kinda scary he sounded like a devil bulldog straight from hell. I didnt know he had it in him.
Also he was lying on the ground holding the bone with his front paws and biting on the bone so hard he was lifting himself off of the ground!! I dont know if I explained it correctly but it was crazy to see his jaw strength!
What Bone? I didnt see a bone? Even if I had one your not getting it!!! GRUNT!!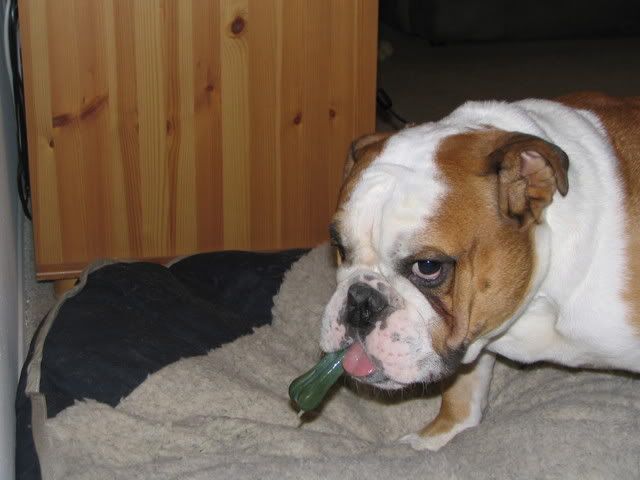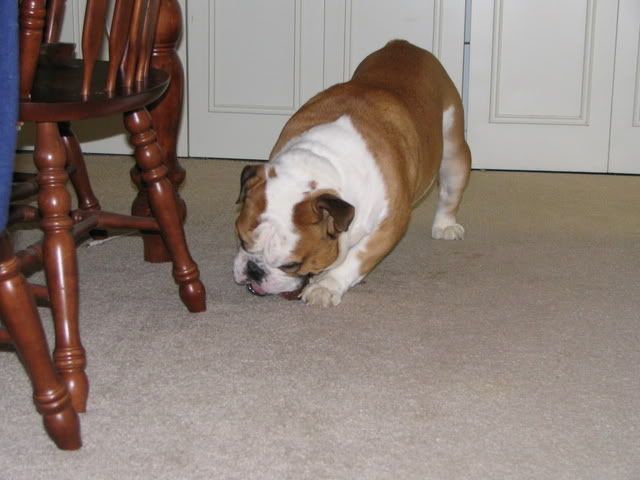 Macks new shirt, to long but fits good on his chest. I will hem it... ;D
Sleepy head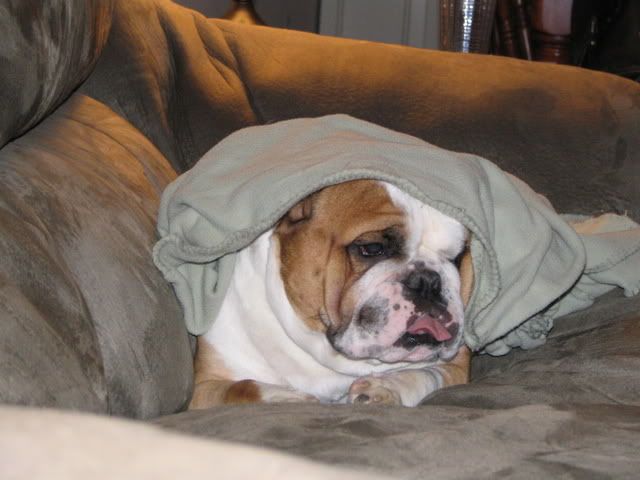 He was actually in a coma sleep here... :