Discussion Starter
·
#1
·
Satchmo did great on the float trip. We camped on the banks of the Eleven Point River (Missouri) for four days and three nights. He did great in the tent, which was our main concern. He got a little red, despite repeated sunblocking, mainly just where he could lick it away.
We are coming to terms that he will never be much of a water dog, in fact he seemed to have trouble swimming WITH the life jacket we got him, and was even worse without it. He hardly left our side the whole trip, he is so pack oriented.
Here's a link of two videos, I will add two more when I figure out how to downsize an AVI file to fit on youtube.
This one is after we made him swim back to us in the canoe. He is dissing my gf for me.
http://www.youtube.com/watch?v=UJK_G0USZUc
Here he is nearing the end of the trip. Just a little wore out. :lol: (My memory card ran out so this only lasts 3 sec :x )
http://www.youtube.com/watch?v=ZSZCt5BskYk
Here's some pics:
Starting off.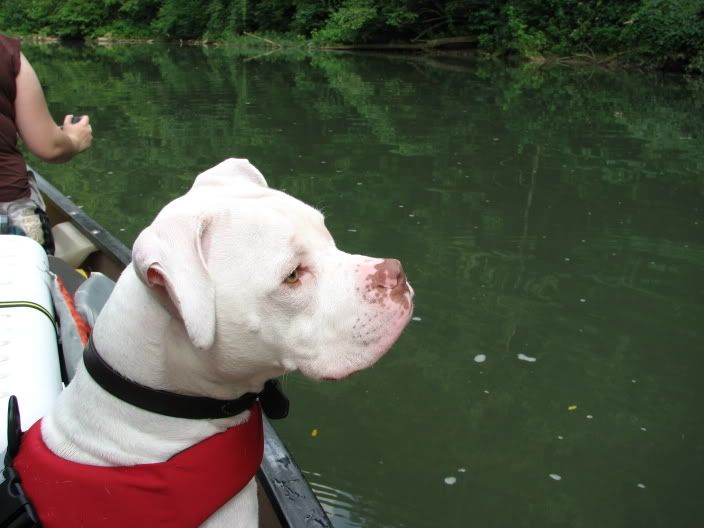 Always a bad omen when the vultures are circling over your head at the beginning of a trip.
Lets play count the vultures that are going to eat you.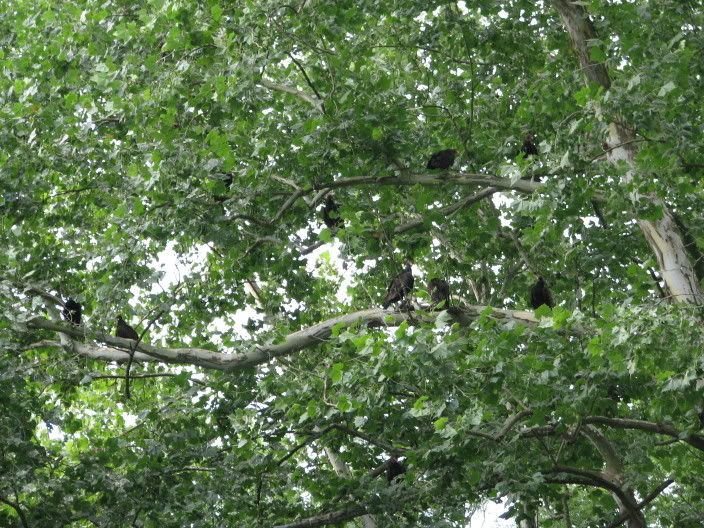 First campsite. The river is almost entirely spring fed. We camped right next to one of the spings. The water was FREEZING, despite 100 degree heat.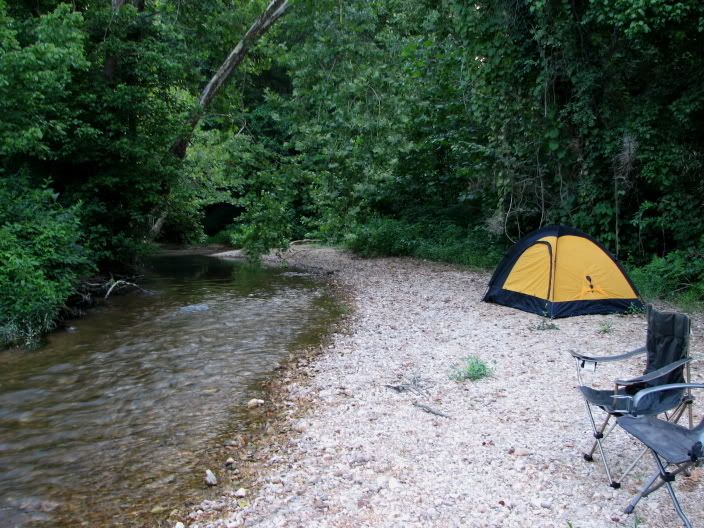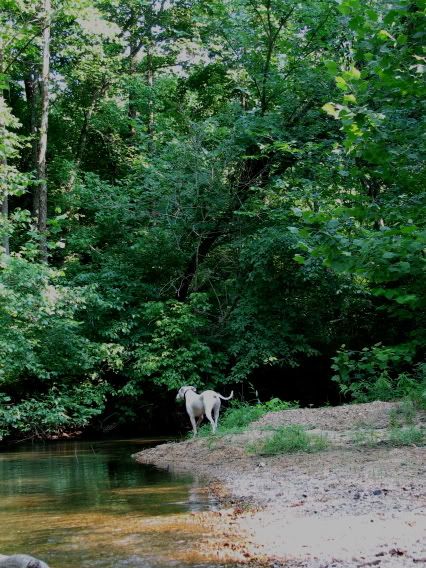 Day Two
Fisherman.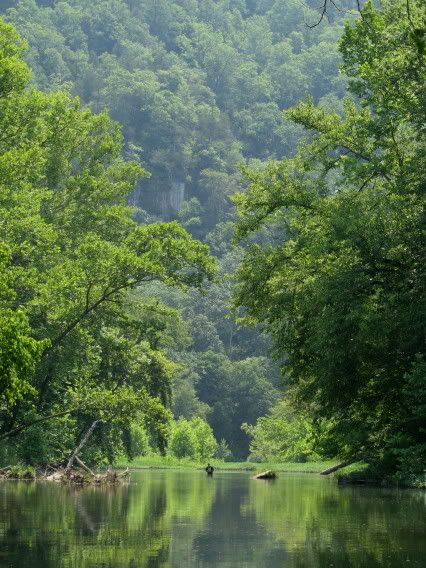 My gf had been talking about a particular campsite she wanted for months. We got there and it was every bit of 110 degrees there, maybe more. I call it Camp Hell. Mo found a poop area for campers with disgusting results. (reverse this --->
ukeleft: ) Mo couldn't take the heat, neither could I, so majority ruled and we moved on to another campsite.
Trying to cool off.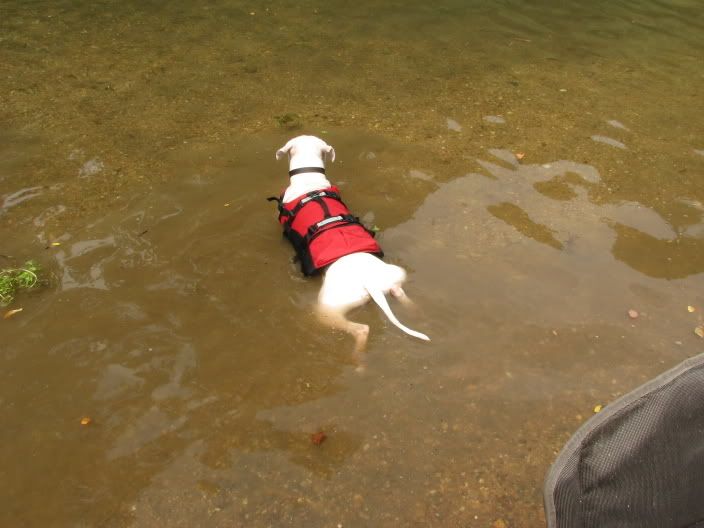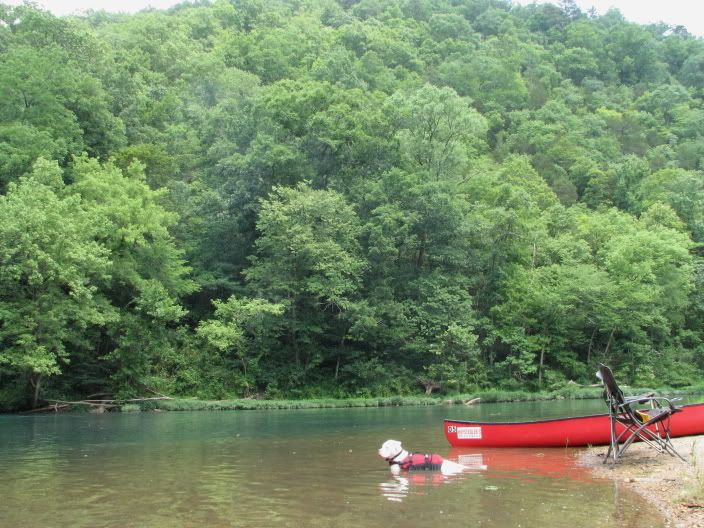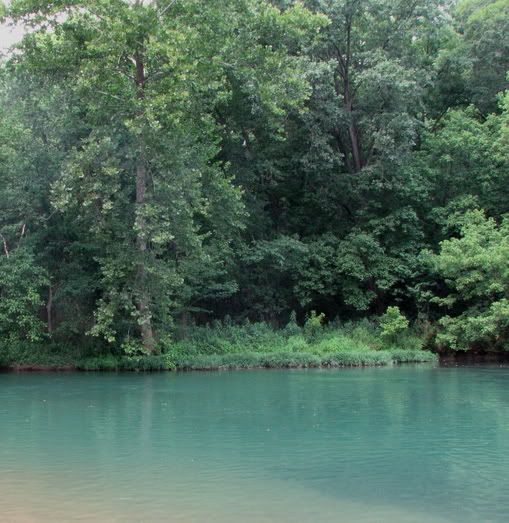 Moving on.
Giant Blue Herron.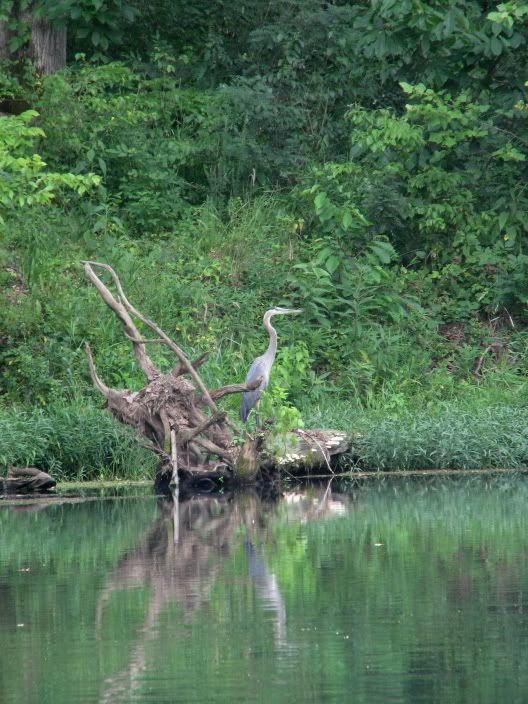 At the second camp:
Funny joke my girlfriend tried to pull: Putting a crawdad on my chair.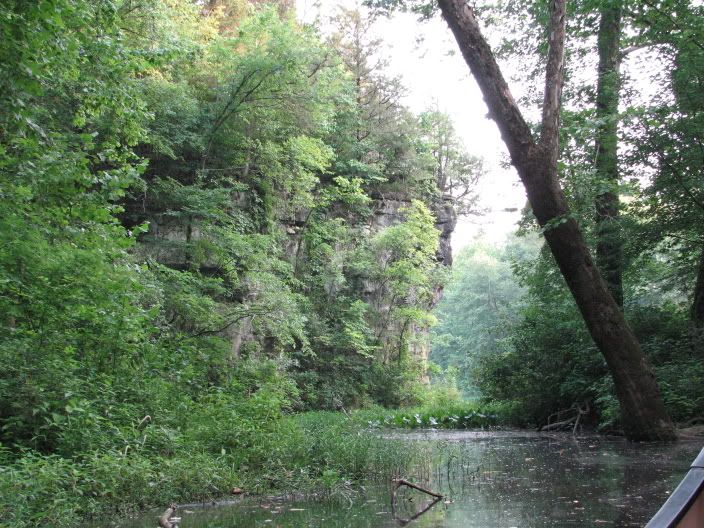 Did we pack everything?
"I'm king of the world!"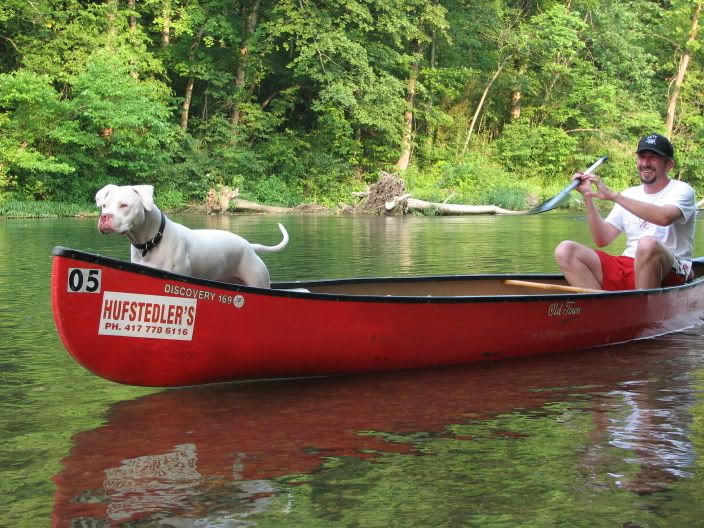 Strangers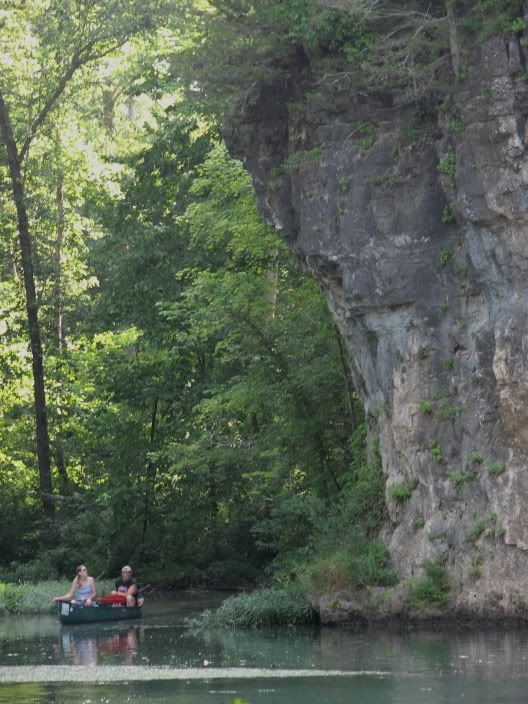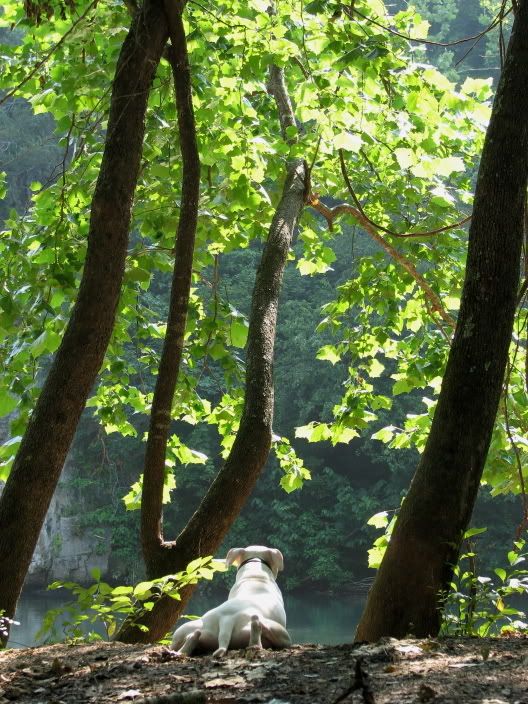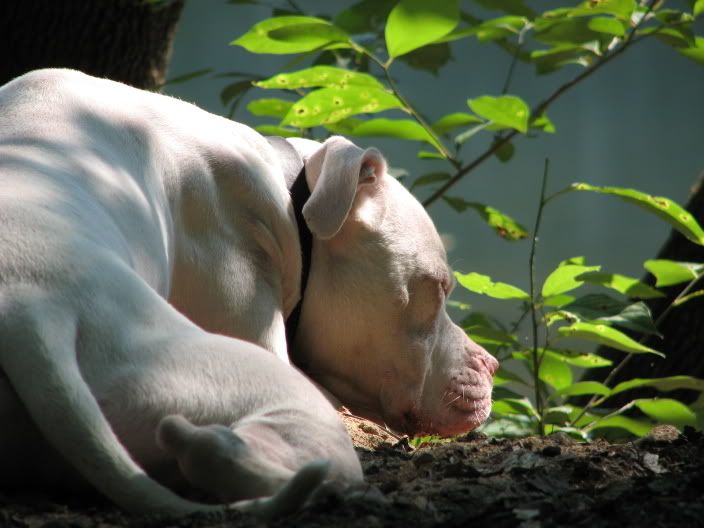 Mo posing.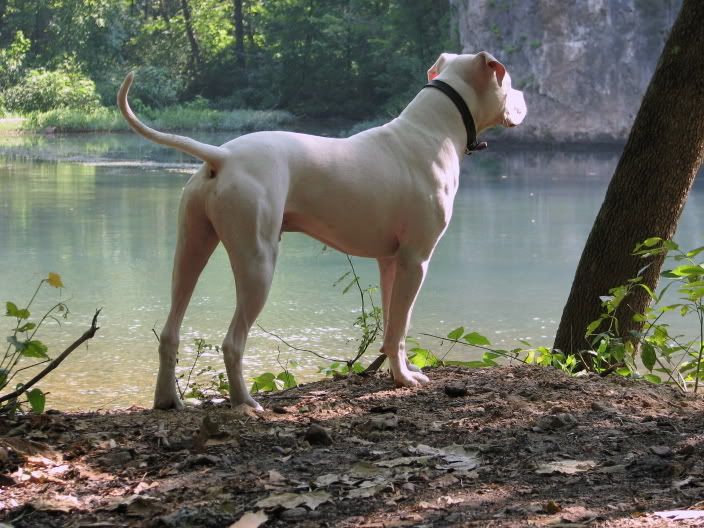 My new favorite Mo pic.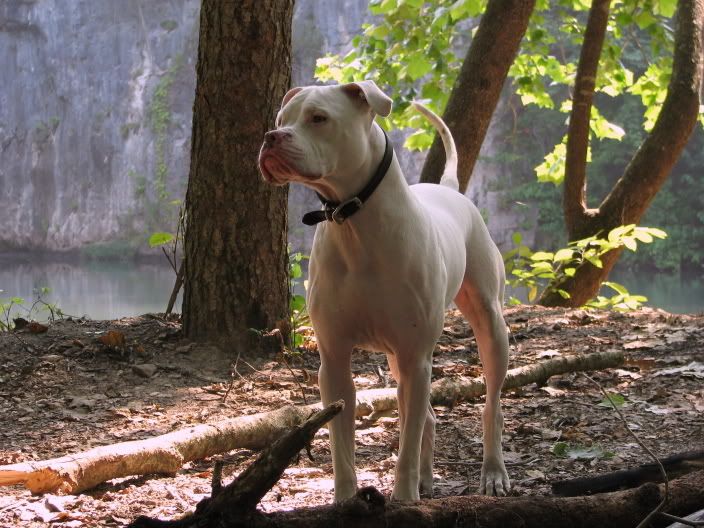 This pic looks small, but it is HUGE. (six pics stiched together)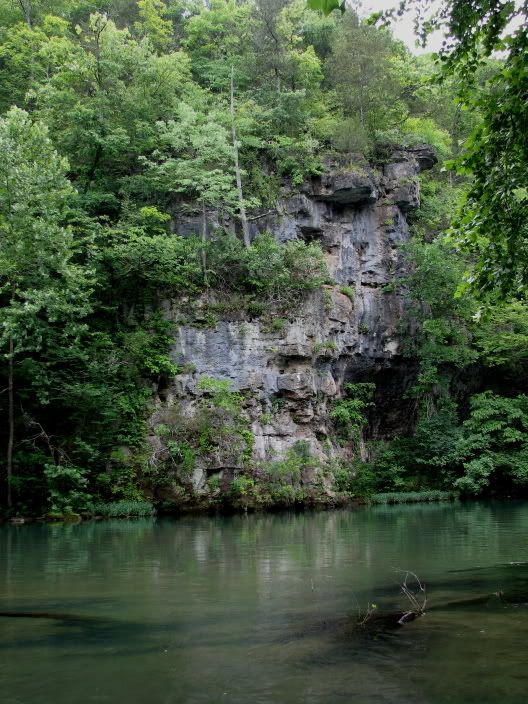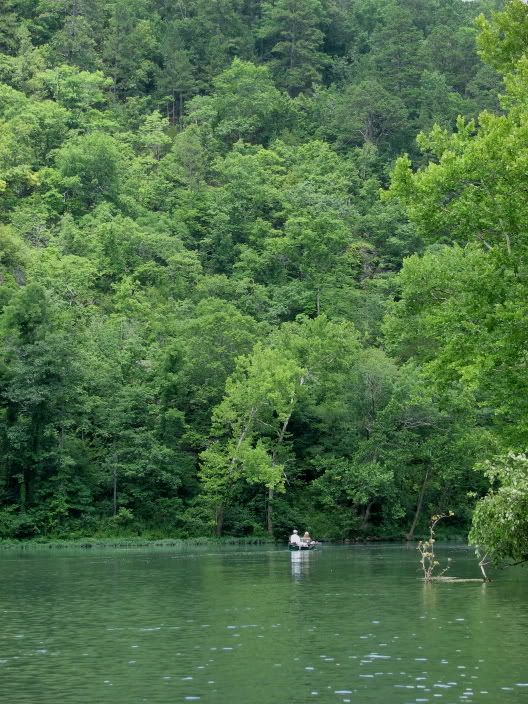 Third camp.
We call this bear cliff (cause we thought we saw a bear there last year, it was a racoon I'm sure). There were a million bats here at nightfall, it was amazing! Despite the cold water we swam here for a little while. Once you were in and you got your heart re-started the water was just fine.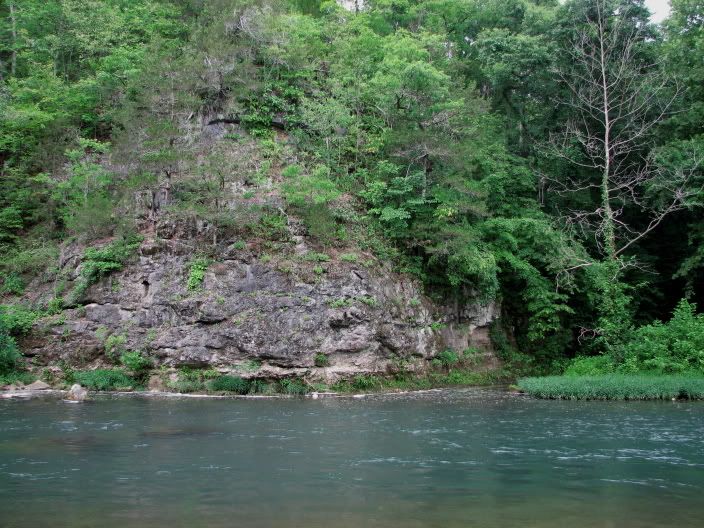 Herron again.