Discussion Starter
·
#1
·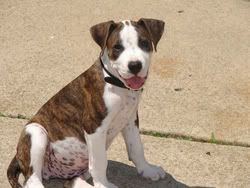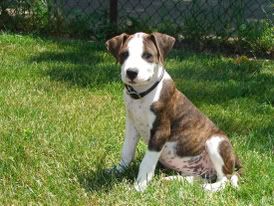 My name is Christian and here are a few pics of my american bulldog puppy, Rowdy. In the pics he is 10 weeks old, but is currently 13 weeks old. (as of yesterday).
Actually this morning He hasn't barked a whole lot... here and there... this morning he decided to bark and bark... I was lying on my bed relaxing, picked him up thinking he would relax with me. Nah, he wanted to play... and wouldn't take no for an answer. He was relentless for about 15 minutes... barking, attacking my arns... trying to gnaw on them. He's been like this before, but not with his much drive and desire...
I'll post some more pictures when he's 4 months old. He sort of lost the gut since those photos and his legs grew and has gotten bigger in the chest area.