Discussion Starter
·
#1
·
This is Kisses (name change coming soon) this is one of Diva's pups and I have decided to adopt him, he's part of my dane family and he deserves a good life to live and get the medical treatment he needs!
I'm not going to be able to have him in my home for the next year and a half...that's a LONG wait. He is having surgery done on his hips, and we are expecting a recovery time of about a year or more. He is still in a rescue so all his vetting and surgery is being taken care of. All I have to do is wait basically.
But I do go out and see him and spend time with my baby boy. I can't wait to have him in my home!!!
Here's some pics, he looks so pitiful cause his legs are so weak and he can barely stand. He's lost most of his hearing due to infections and a deformed ear canal
Poor boy has been through alot in his life.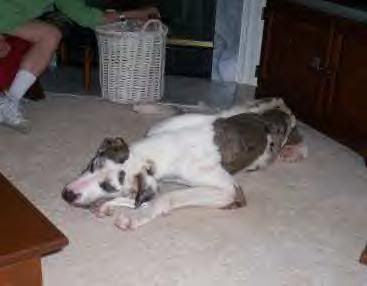 This picture really shows how weak his back legs are, they just stay bent like he's crouching down.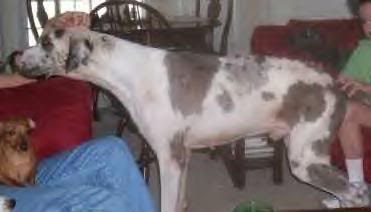 Kinda reminds me of Vegas here lol.