Discussion Starter
·
#1
·
It was so funny, the other day I was throwing her soccer ball toy and she would catch it in the air like that and then drop it at my feet and she wanted me to keep throwing it high in the air lol. Well enjoy the pics! I think they came out funny!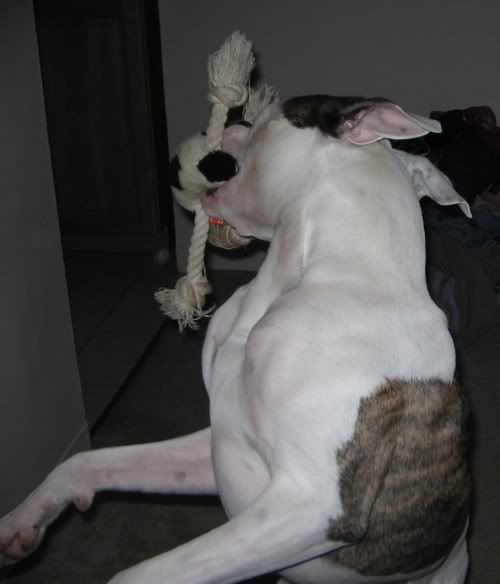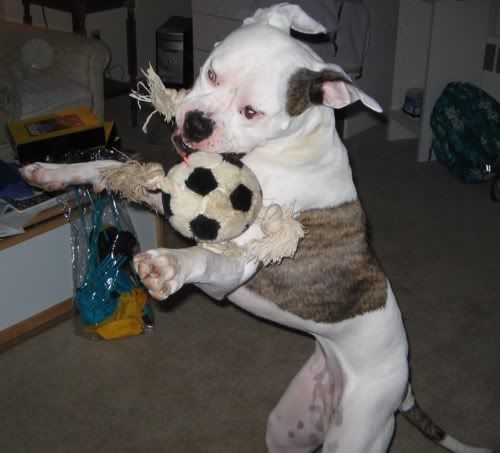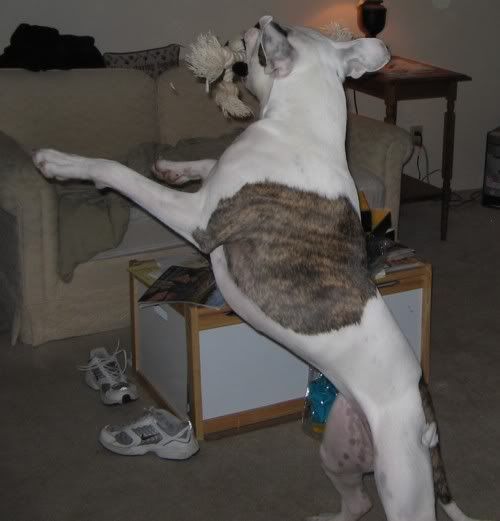 Here's some other pictures I took of her the next day: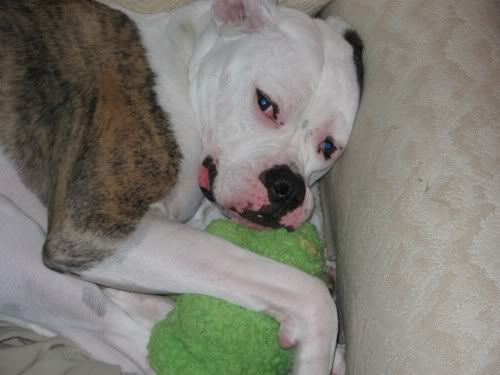 I really did find her cuddling with her stuffy toy on the couch, it was so cute!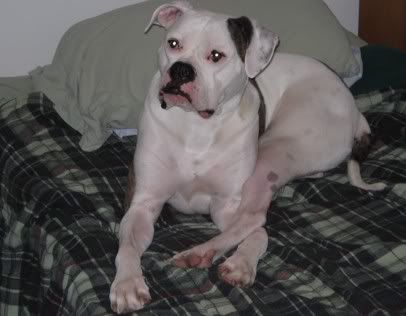 I thought this pose was a little wierd lol, her back legs are so LONG, she can actually bring them up to her front.
Her dinner face, gotta love the elvis smile!