Discussion Starter
·
#1
·
New here, recently got my first AB. Adopted Sheila at the local pound. I have had many large dogs in the past, but have always been interested in getting a AB. Needles to say, the first few months have been awesome!! She is very persistent and stubborn at times, but one of the smartest dogs I have ever owned. She is somewhere between 4-5 months, teething like a monster more teeth in her maw than jaws!! Any where I take her she turns heads and stops people in their tracks. Not 100% sure if she is pure bred even though the humane society had her listed as pure, her ears make me question it a bit. But either way she sure is a bully and don't really care. Hopefully we can get lucky and find another AB to adopt around her same age.
These are when we first got her back in May, both ears were flopped and cute as a button at 12lbs.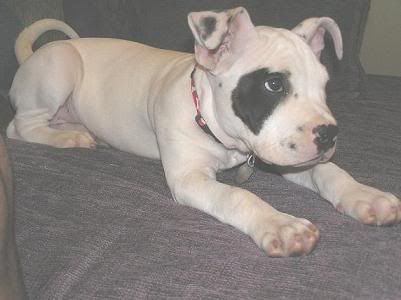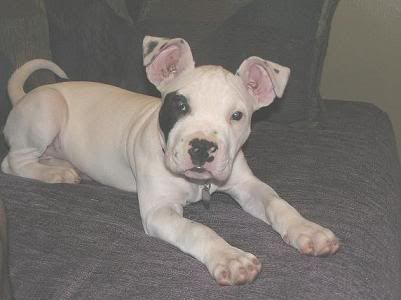 This is a recent pic from last week, now here, right ear stands straight up and weighs in at 36lbs.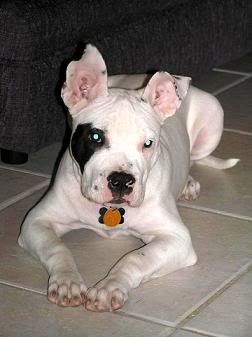 This dog is solid!!! Great companion!!! And growing by the day!!!