Discussion Starter
·
#1
·
Hey!
I just found this forum and figured I would join to learn about the different Bulldog breeds and show off my baby, Tank.
Tank is my two-year old Bulldog (English) and he is a total ham! He will be three in August. He likes eating, sleeping, snoring, eating, sleeping, cuddling...all the general Bulldog stuff :lol:
He may become a big brother next year as I am working on finding a breeder of French Bulldogs who I like and am able to work with.
Here are some pictures of my beautiful boy!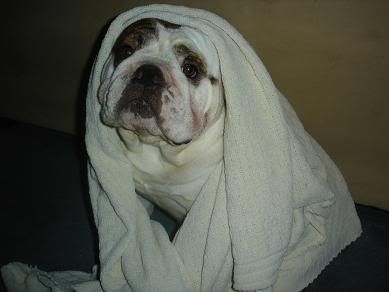 Tank is ready for bed while I work on the computer..."Come on, Mom!"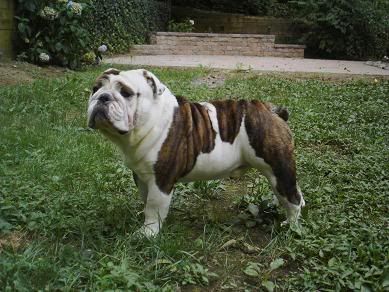 Tank loves to pose! This picture was taken in our enclosed yard.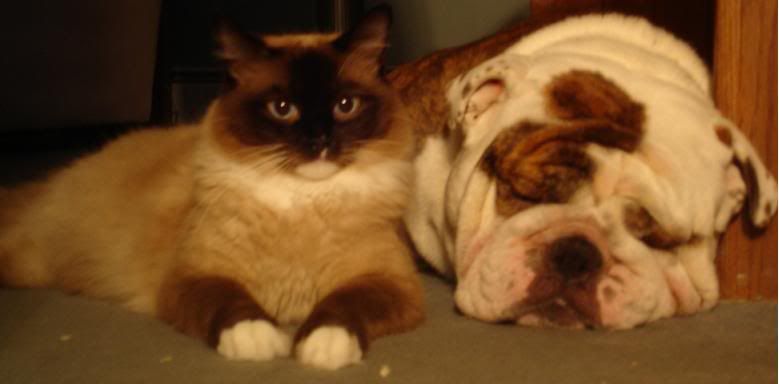 Tank loves his kitty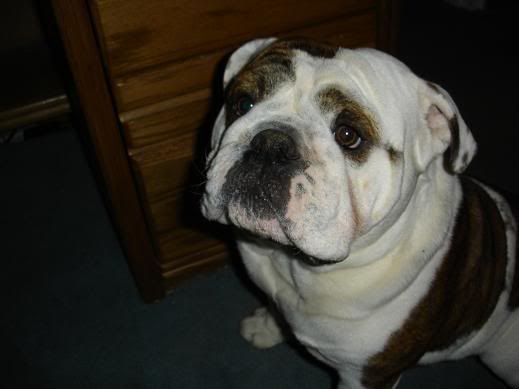 "Is that a camera, or food?? Either way, I want it!"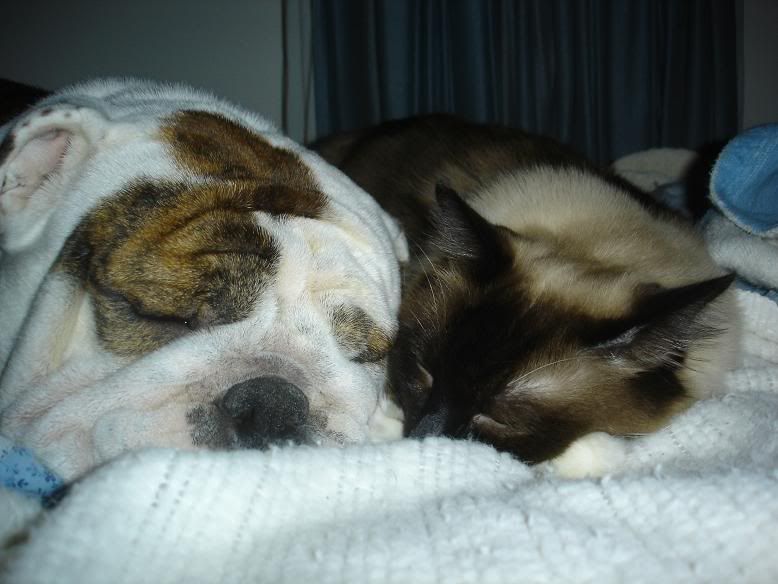 Another one of Tank and Roscoe. True love :lol: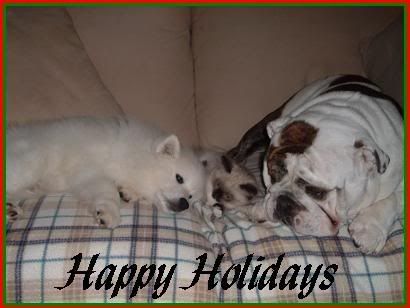 This is our Christmas card from 2004. Roscoe and Tank are cuddling next to Beau, my Mom's American Eskimo dog.
I hope you enjoy the pics! I love to post them, so look out for more!