Discussion Starter
·
#1
·
So we went and saw the puppies tonight. They will be 4 weeks old on Sunday. When my mother in law let Lucky (the mama) in to eat, Tanner went over to her bowl and started trying to eat her food. So we put puppy food in some milk supplement and let it soften and then they ate 2 small plate fulls of it. They loved it! But her are lots of pictures!
My daughter and Tanner.
Sensitive content, not recommended for those under 18
Show Content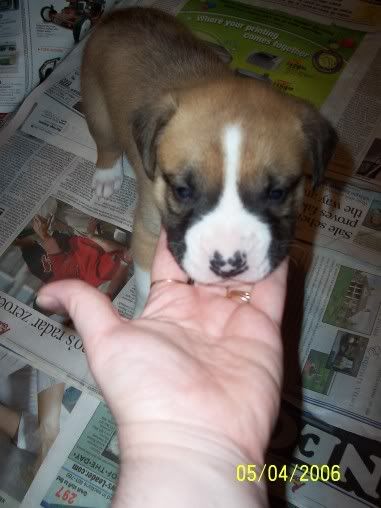 Tanner biting Roxy's butt.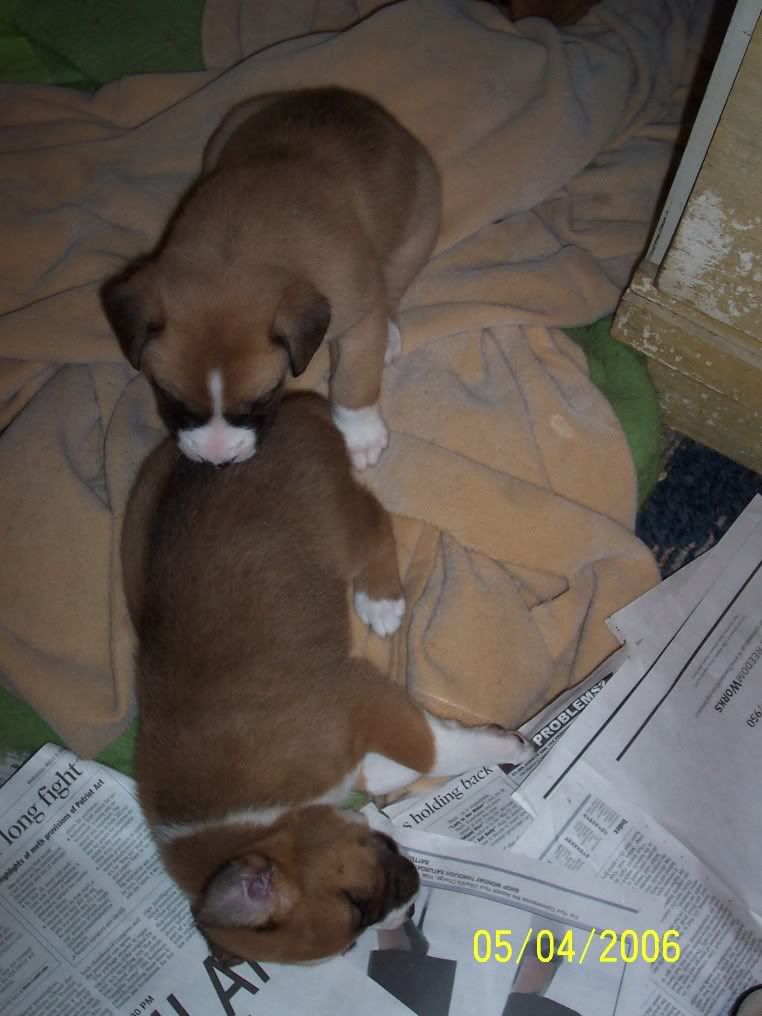 I wanted to give you guys something to compare Tanners size to so I put a CD down next to him so you can kind of see how big he is. The only problem was that he doesn't like Elvis and wanted to chew the CD up.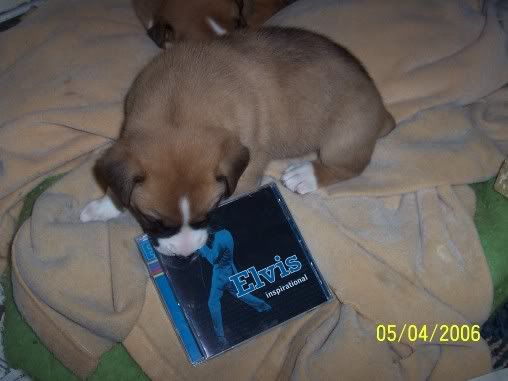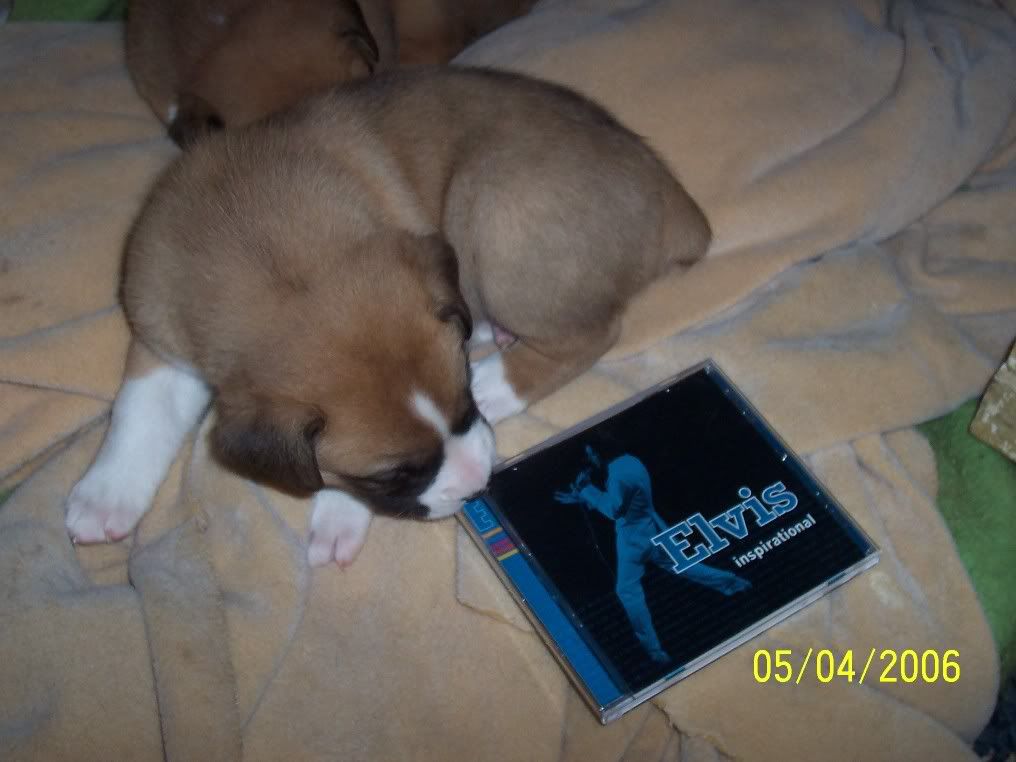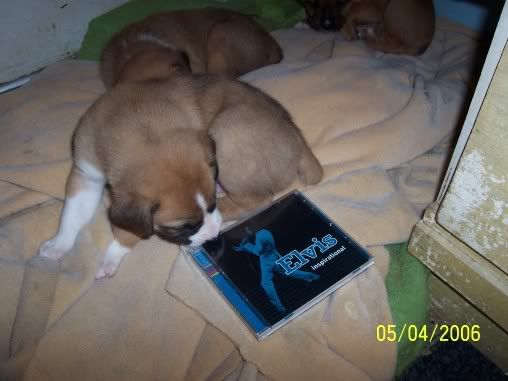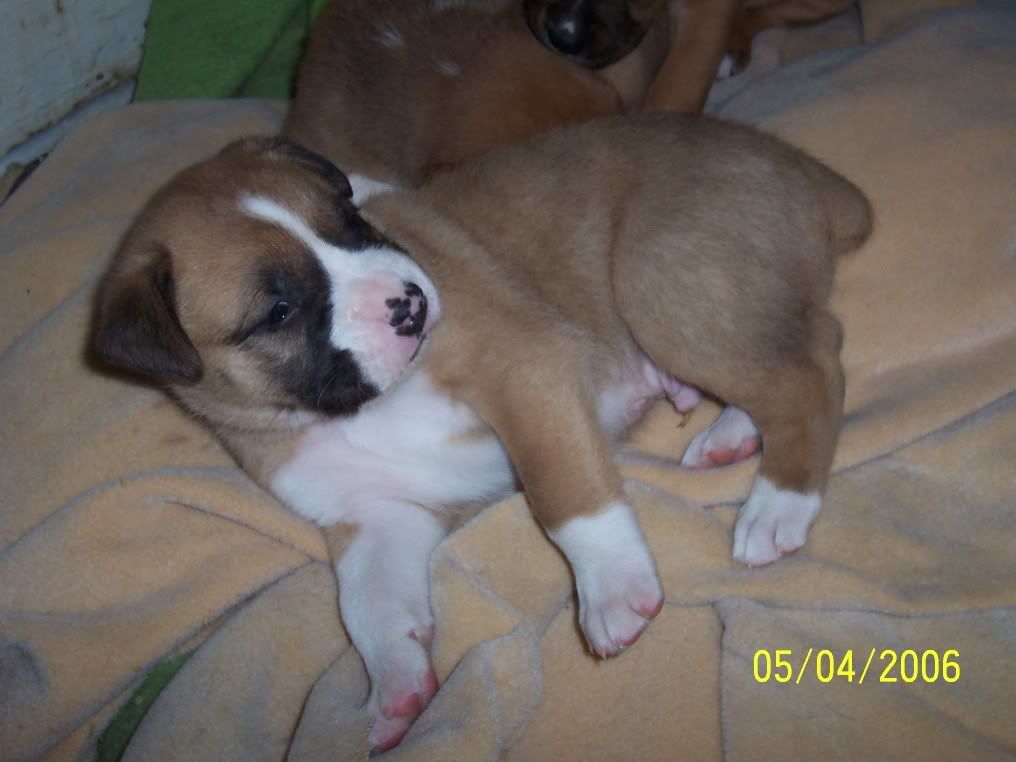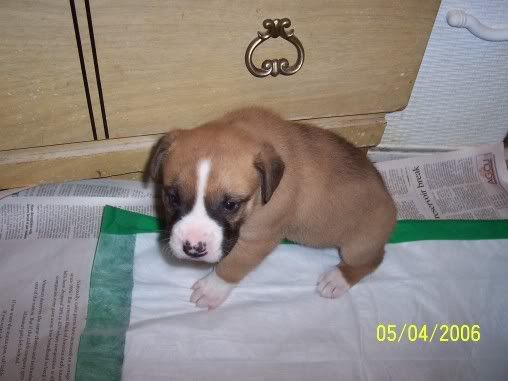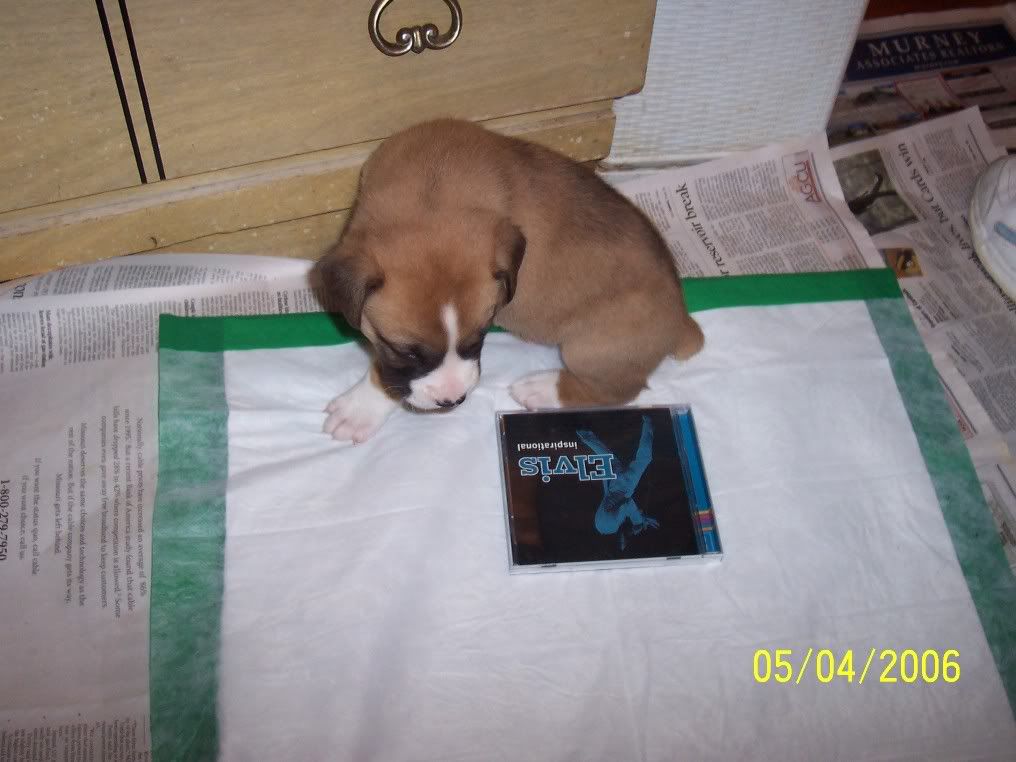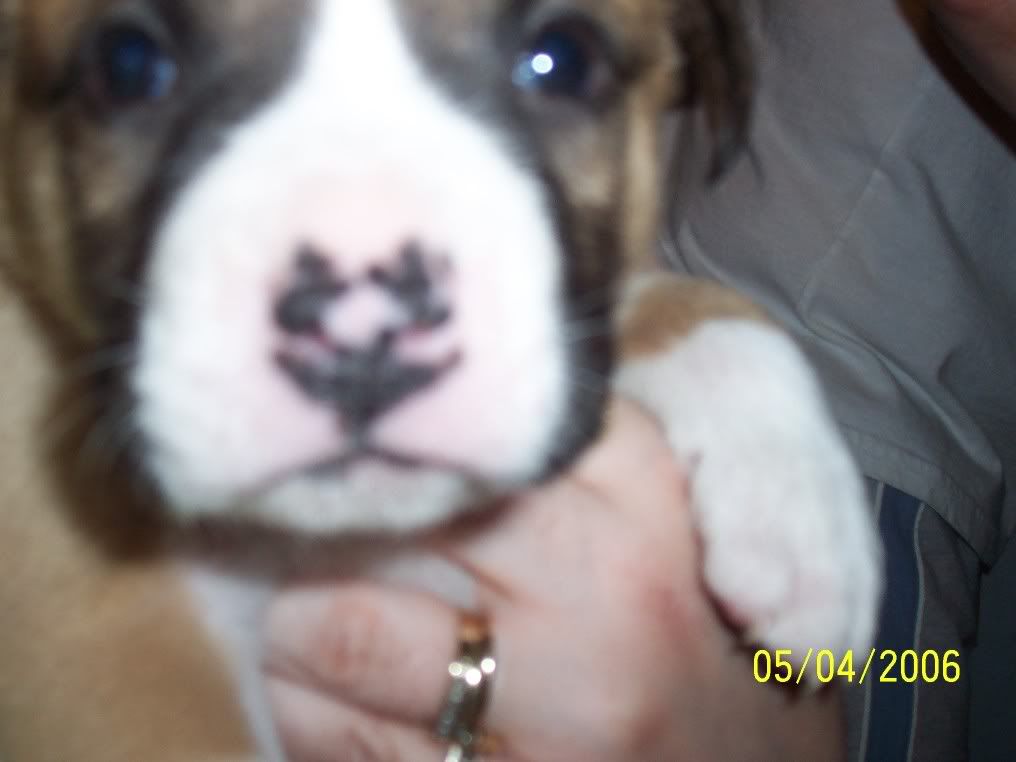 Poor Lucky can't even eat her own food without them nursing on her!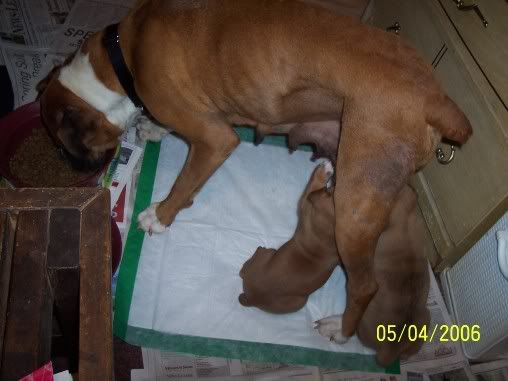 Tanner trying to steal some of moms food. Naughty boy!
Don't worry he didn't get any.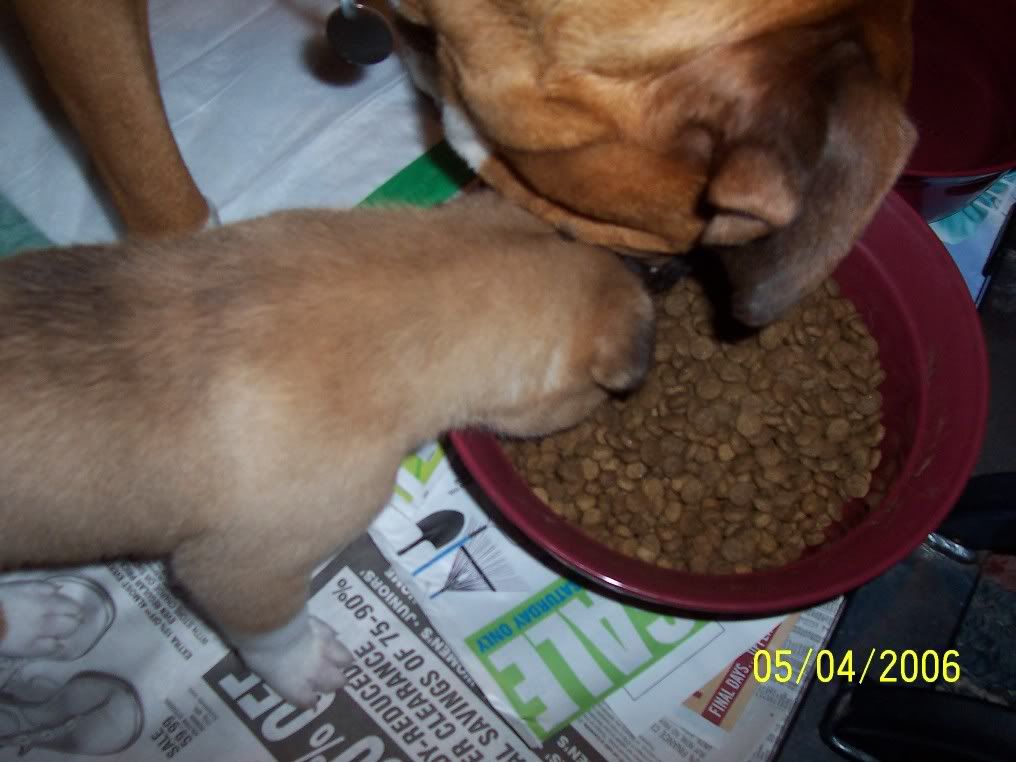 First solid food. Well kind of solid it was soaked in milk supplement. She had extra cans from when we had to bottle feed them.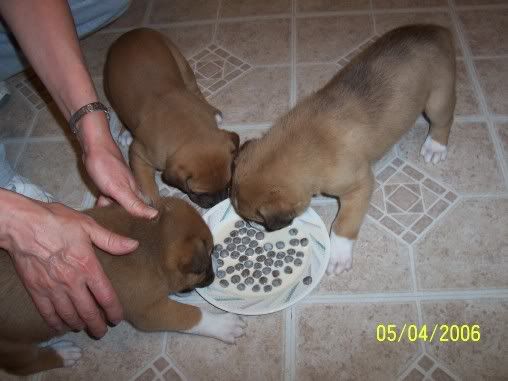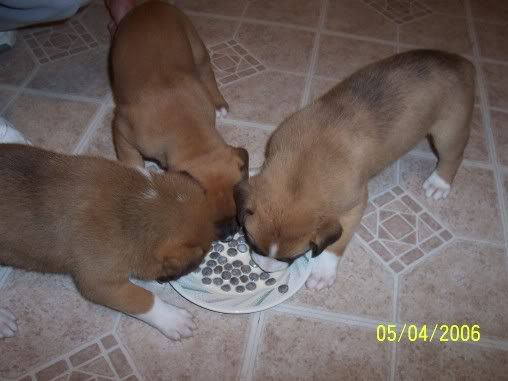 Tanner doesn't miss a meal!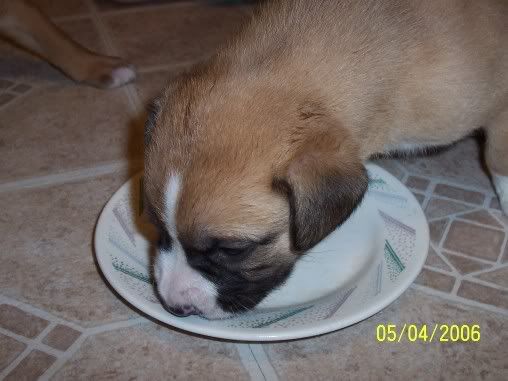 Lucky the mama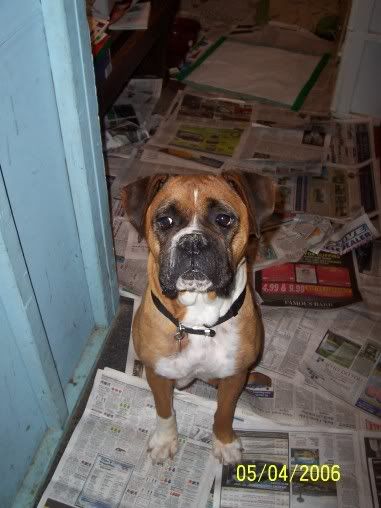 Tanner trying to escape!
We always wear them out when we go over there. This is how Tanner looked when we left.