Discussion Starter
·
#1
·
Hello group,
I have just signed up for this group so decided to just start right away :lol: . So I finally am. I have 3 ( in 2 days 4 ) American Bulldogs and 2 German Shepherds ( Yukon, which some may have met at the Grantville show last year and Skyler . I have been intrigued by the AB for many years but always wanted to find the one that would be a perfect dog for me and my family. Being a trainer in PA ( Upper Bucks Working DOgs of PA ) I wanted a dog with tons of ability and function. Even if it failed they still will be apart of our home and lives. So then I met Dealer a 14 month old True Grit Pup ( Betty & Zeus ). Taking after his father in more ways then one . I jump on it when the chance came around. He is a wonderful dog. Great work ethic ( gets in his bully moods making it even more fun to work with ), has a great personality and looks to die for. Dealer and I are working towards his PDC thru PSA in July. He has been also working on his weight-pulling( loving every minute of it ) and also trying to cert. him for search and rescue. Boy this boy has a nose on him Some Shepherds would be jealous . A huge thanks goes out to Scott Tobin for this wonderful dog. I could not be happier with him
Next is Know-No a 24 week old Major Pain & Mi-Mi pup and what a fire cracker she is. Pisses fire and drinks vinegar No fear, no excuses, all drive ( full of prey and defense) and Know-No Pain ( like her name says ) She is so full of herself. Making sure everyone gets a taste of her. No one walks past her with out getting a shirt pulled, pants pulled or just come over for some sleep time on the couch with mom ( ME ) There is no word to describe her but ''sound'' . An huge thanks goes out to Paul and Janet for KNow NO.
Then we have Cyrus. Can not complain one bit about this soon to become man. Every minute with him...............you realize how wonderful the AB breed is. He came back from HOD with (2) 1st places in his class and the winner of the driviest puppy. He is absolutly beautiful with great brindle collar and GREAT HEAD SHAPE!!!
Bindi is a female coming out of South Dakota. Her drive here is going to be fun, but she has been long awaited for us trainers and AB owners to come with a great chance to find a great dog. This girl has all the drive in the world and will be competed to all levels. I am excited about her. We will see 2 days till she comes. Well actually 45 hours and counting :wink:
I Have attached pictures of them below. Hope you enjoy them
Our German Shepherd Yukon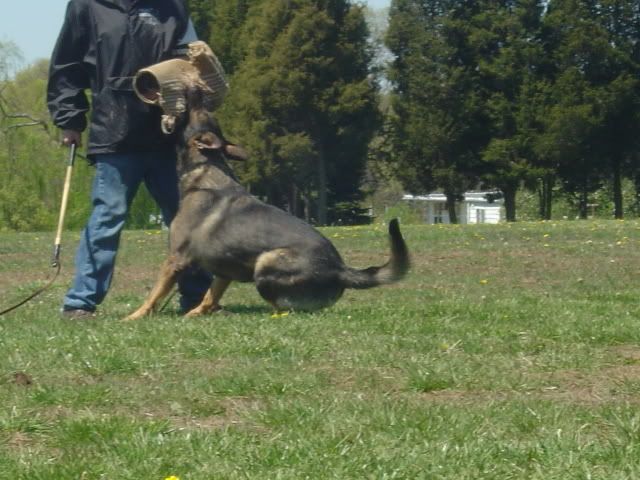 Dealer our True Grit Male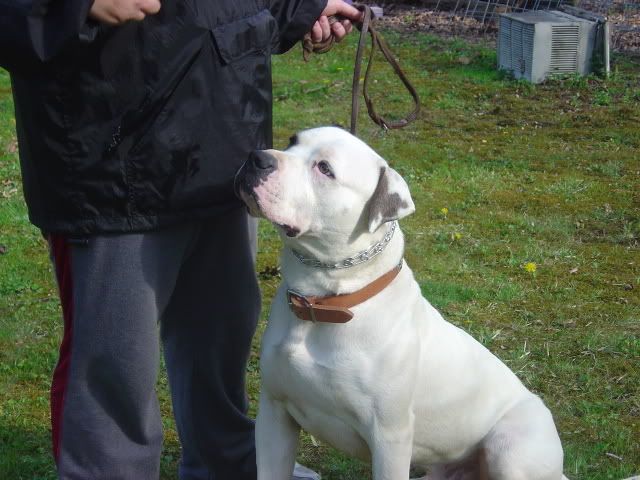 Cyrus at 21 weeks old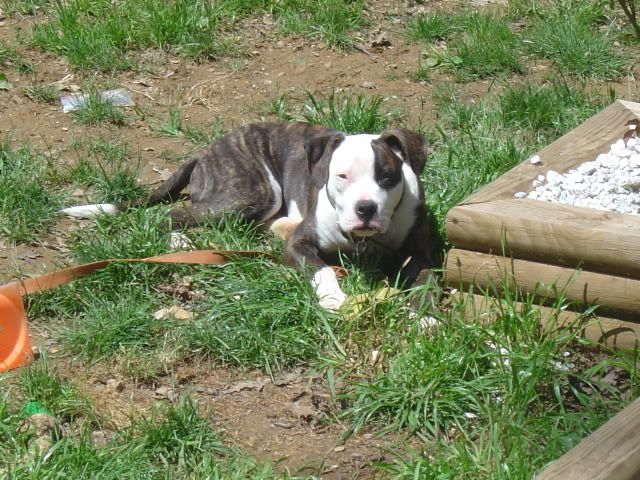 Know NO at 24 weeks old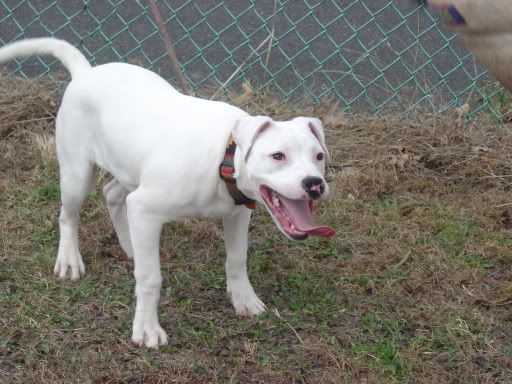 Our new comer Bindi!!! 2 more days to go!!!