Discussion Starter
·
#1
·

Howdy y'all! I am new to this forum, and since I didn't see an introduction area, I figured posting pictures of my crew would make as good an introduction as any!

As for me... my name is JairiRai Pinto. I live in Northern California with my boyfriend, three dogs, three fish, and tarantula. I enjoy horseback riding, running, body modification, and of course... Bullies! I can be found on a few other forums under my usual screenname, AsianPitBull. Now a little about our bulldogs... all three are in the process of being trained for CGC and TT certification as a foundation base for the areas they are prospects in.

Spanky, a.k.a. Anchor, is my deaf 10 month old Boston Massacre. Oh, I mean, Boston Terrier :roll:. She's feisty and rough, and the boys don't mess with her. She's a prospect for tracking, weightpull, and agility.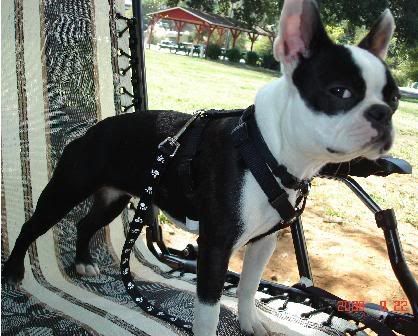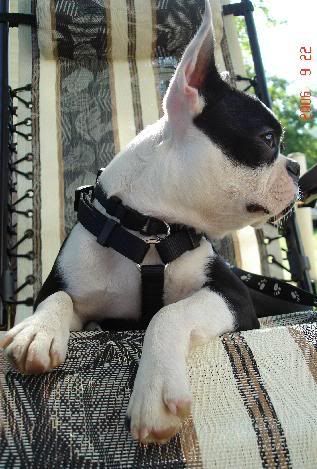 Dauminic Triesyn is our (around) 3 year old Pit Bull (bulldog mix? Boxer mix? poorly bred BYB dog?) from our local animal control. He's a lover not a fighter and is Spanky's aggression and frustration outlet :mrgreen: He loves to please, and is a quick learner. He's striving for TDI certification as well as CGC and TT, and is going to begin weight pull training when his joints are checked, and is a prospect for tracking and agility.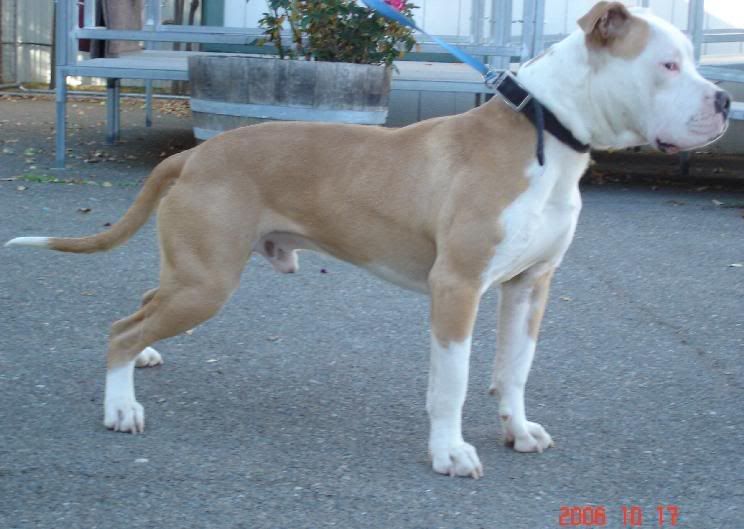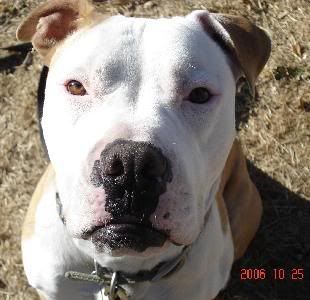 Goldfysh is my (around) 2 year old Pit Bull boy. He came from another county shelter, and was seized as an abuse case. He's beginning to learn that new people are safe, but is still pretty shy. At home, he's the clown of the party. He's focused and wants to please. He'll begin weight pull training when the vet okay it, and is a prospect for agility, obedience, and tracking.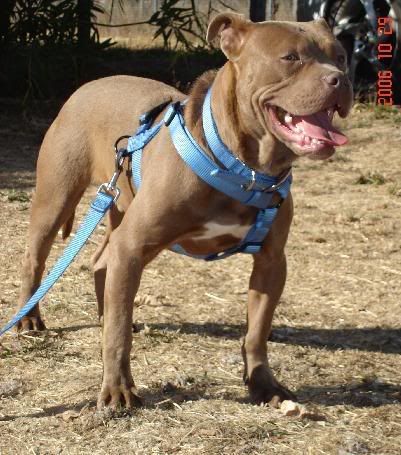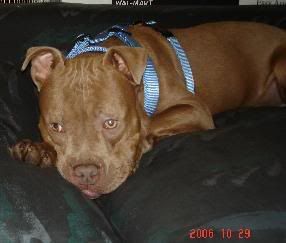 And some group photos...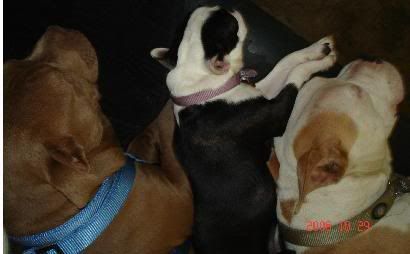 I look forward to talking with some other working dog owners and learning from them while we get our bullies involved in activities!