Discussion Starter
·
#1
·
Here are my baby girls..Jasmine is the rednose she is a year and a half (88lbs) and Jade is the one with two different coler eyes she also is a year and a half (75lbs). These dogs are the sweetest I have ever owned.
Ryan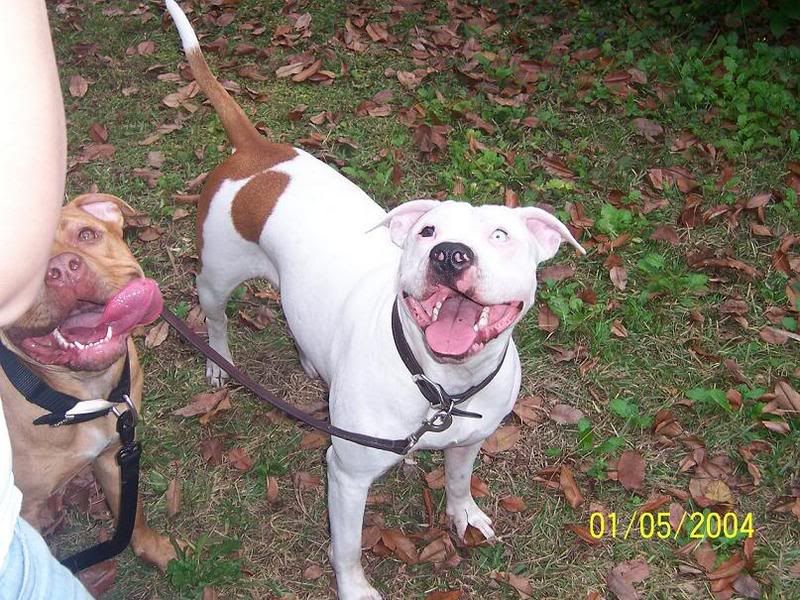 The last one was a few months ago but the rest are Jan 1 2006!! Hello to all!!!
I have some somewhere of the two of them owning the couch all snuggled up together.