Discussion Starter
·
#1
·
Thought it was about time for some new ones!
He gets funnier looking every day. I love him so much!
Hi Mom. Can I have a puppy biscuit?
Kill the duck! GET THE DUCK!
Introspective Grizwald
Rodeo clown Grizwald
"Harry Palmer, I presume?"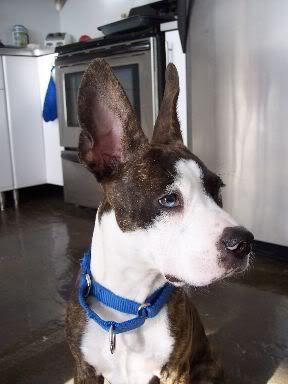 "Just hand over the treats and no one gets licked"
Vote GRIZ for Puppy of the Month!!!!!! 8)