Discussion Starter
·
#1
·
We haven't always been here, so I thought I'd give you an overview of our lives together. My family picked Darla up from a shelter in May 2005, and only because Yosemite was flooded and we were trapped in the valley (last time it flooded was in the 90's) well when the water receaded we decided to go home as we had just arrived the night before the flood, we wanted to salvage my hubby's only vacation (we go to Yosemite every year). For some reason we decided to talk adopting a new dog due to our new home the entire four hour long trip home and he wanted ...yup a chihuahua or possibly a JRT. :shock: But momma wanted a pitbull, my years of working at the Humane Society that wouldn't adopt them out, I got to know these dogs and it's a wonderful breed. We visited local shelters and that's where he fell in love with a APBT pup (who was already taken). We researched that week and decided we were ready for the challenge of ownership. We agreed on parenting skills, trainers, and CRATING!
Well we had to drive a bit far because we saw a litter of 7 at an LA shelter, who had been together their 12 weeks of life and were still together (great news) So we drove to Los Angeles the day they were available.
Darla's Adoption Notice: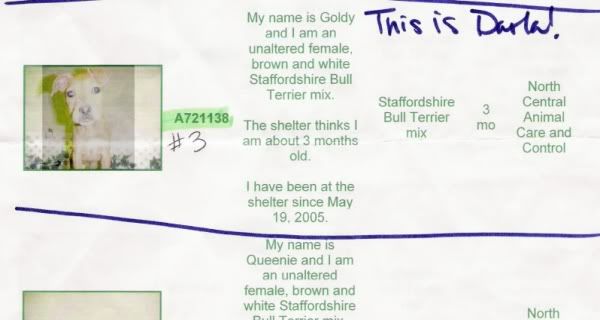 We fell in love - even though she was choice number 3~she had the best personality, and conformation!
the day she came home:
some more puppy photos (3 months old):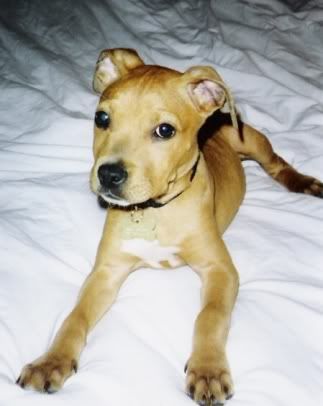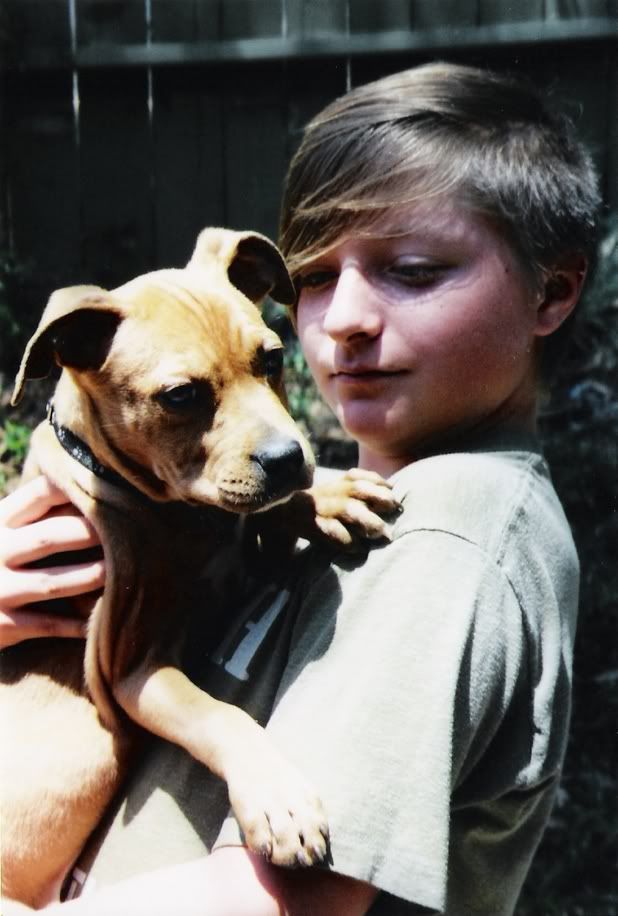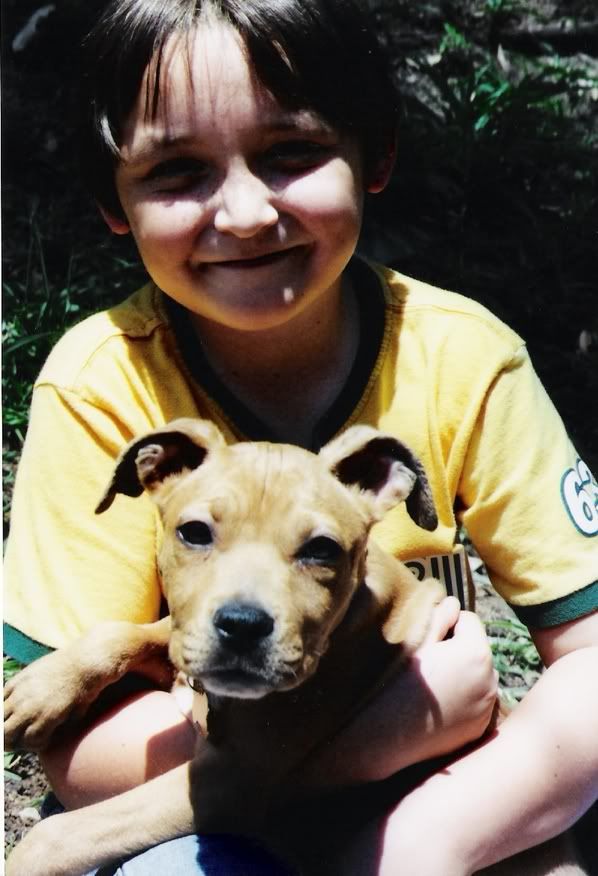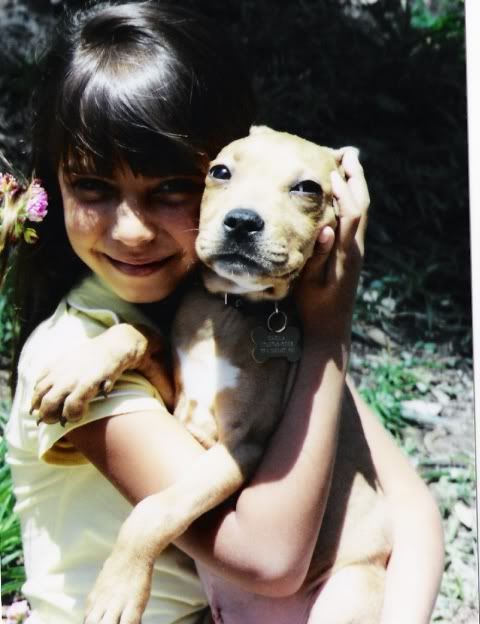 four months old: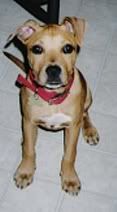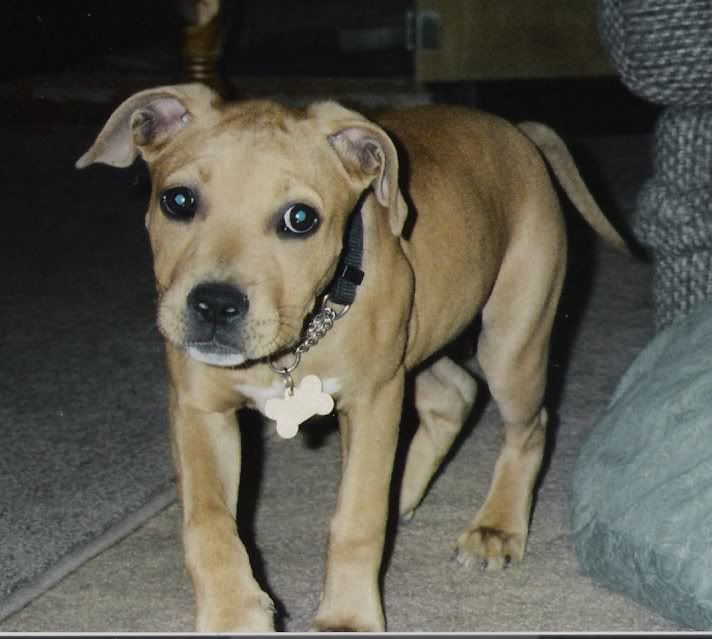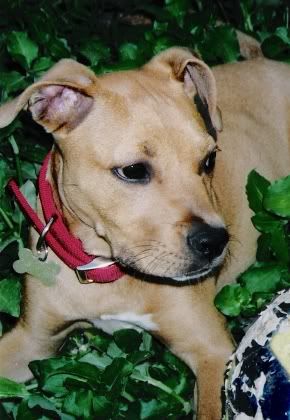 5 months old: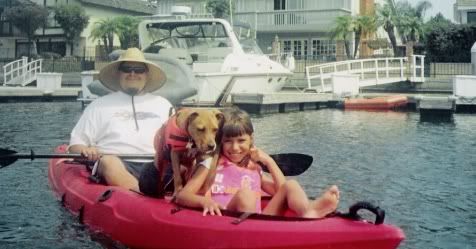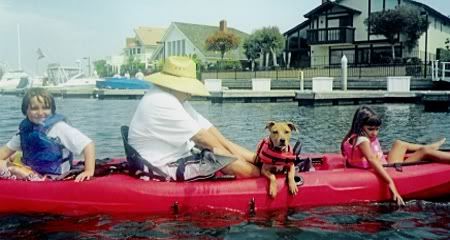 6-7 months old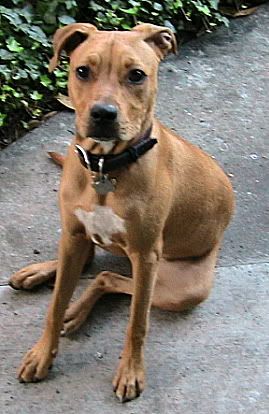 8-9 months old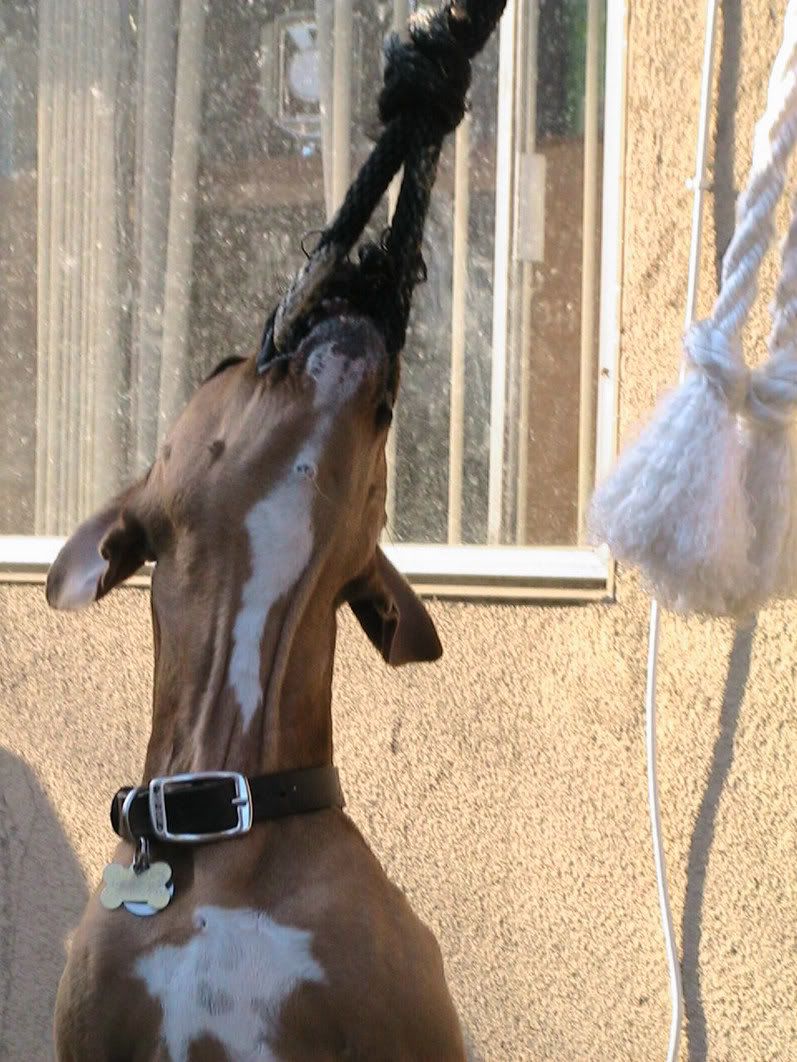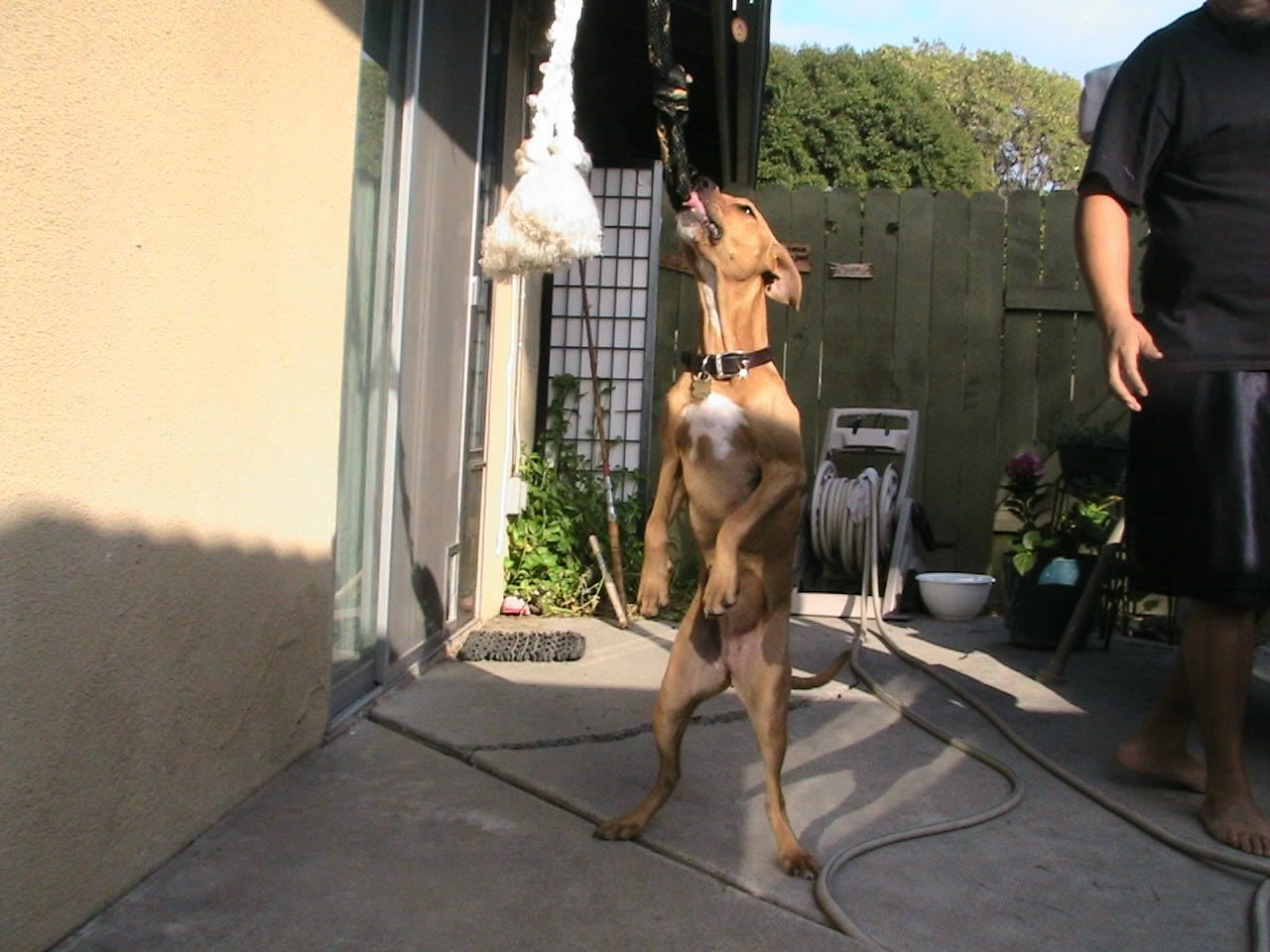 10 months old: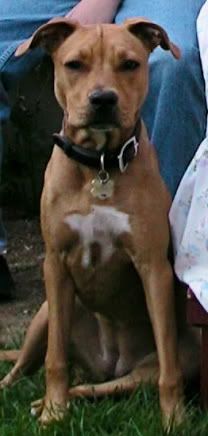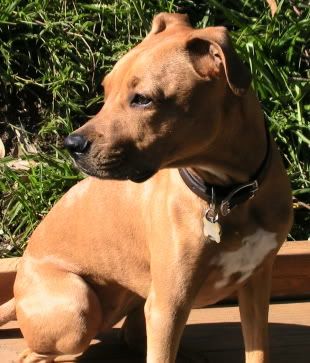 That's our story. Hope you liked it, and yes, you're very lucky I have WAAAAAAAAAAAYYYYY more photos!