Discussion Starter
·
#1
·
I updated my thread under General but thought I'de post here too as this IS the photo section!
Recieved some pics from the breeder this morning!
The solid chocolate/red is a female, and the red and white with the red spot on her neck is female the other is Male and Identical to the Sire's Grandsire. I think we are going to take the red and white female. - Just need to come up with a great name for her. We had an awsome male name picked out - but have fallen for this little female instead.
I believe "our" girl is the big one on the left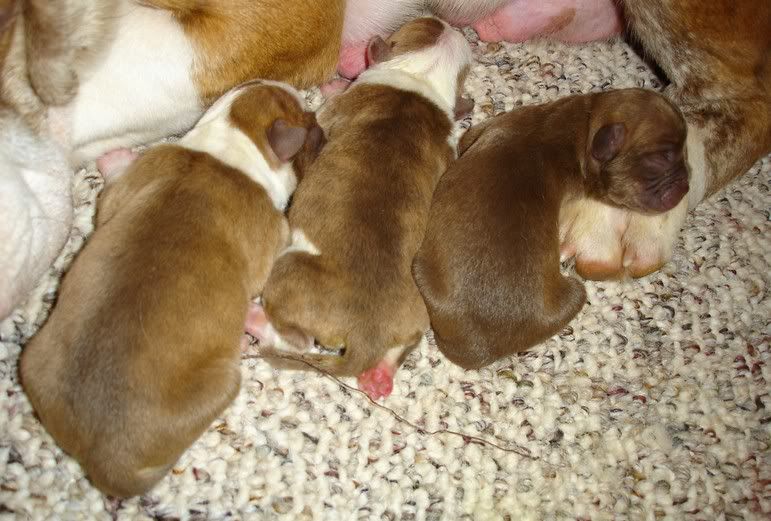 Tired Momma and 2 of the pups