Discussion Starter
·
#1
·
Well we took Tanner over to my sister in laws house last night so he could play with his sis Roxy and their other dogs Cisco (boxer), and Sadie (Pomeranian). They had alot of fun but Roxy is very dominating. But Tanner just sit there while she tried to bark her bluff at him. He was not moved by it. But they played non stop the whole time we were there. I didn't realize my memory card was almost full so here is all I got. I love Roxy's new pink collar but I don't think Tanner would like pink very well. I just bought him a cheap one for now because I would like to order one for him from Darla's moms friend on here when he gets bigger. I love her collars! So be looking forward to an order from us in the future. I just don't want to spend that much money on one now when I know he will grow bigger and we have no idea how big he will get. I wonder how long it will be until he is full grown? You will have to tell me who you are again so I can write down all your info for when we are ready to order him one.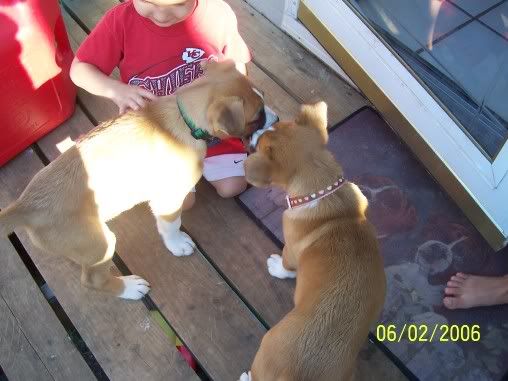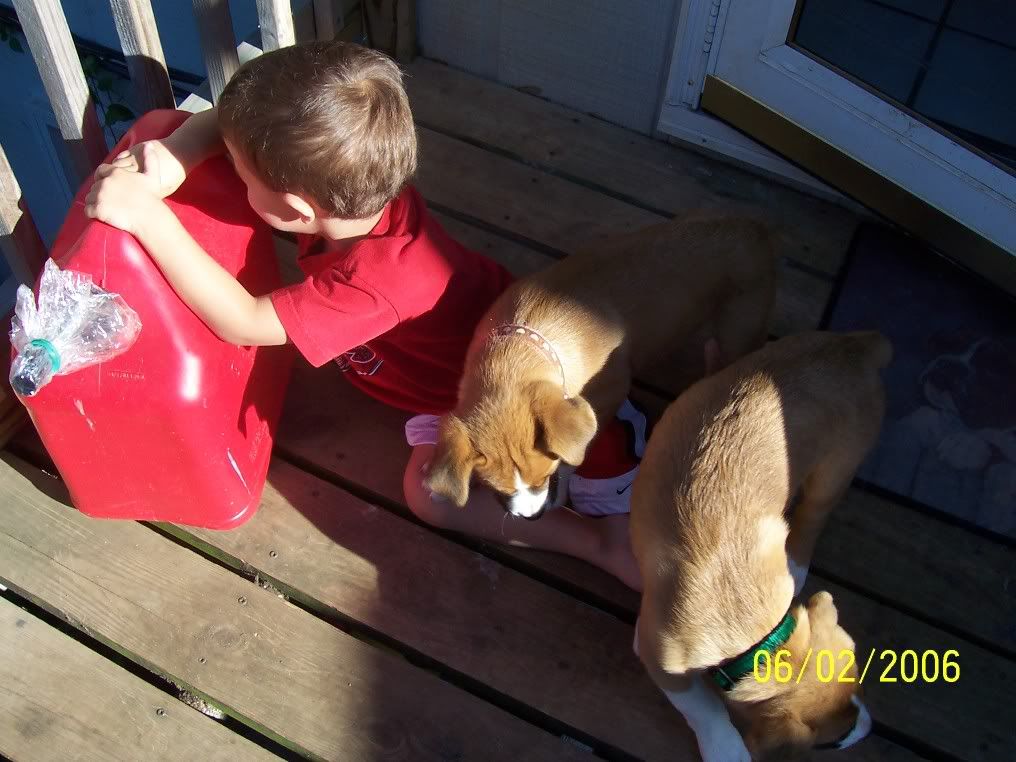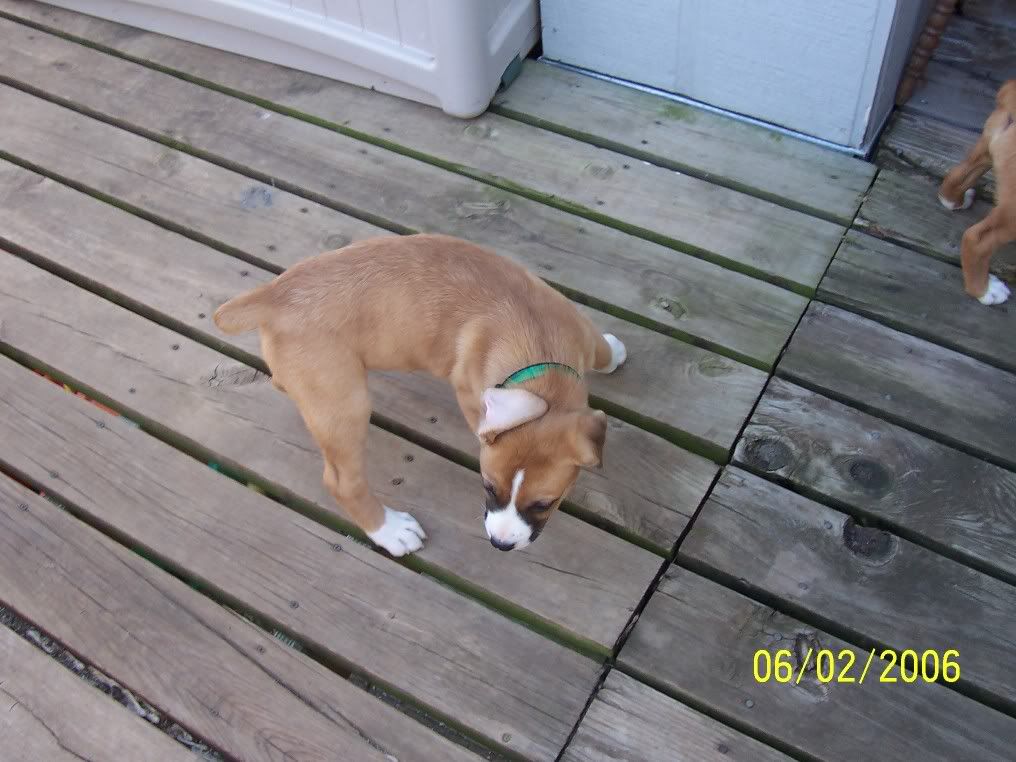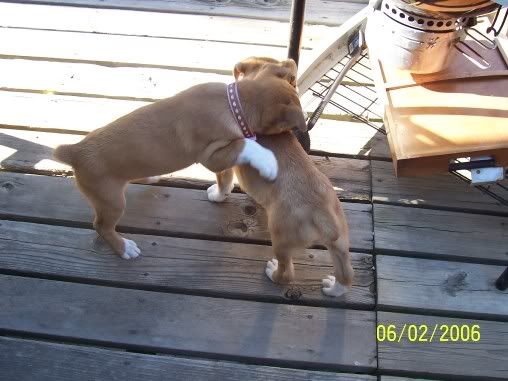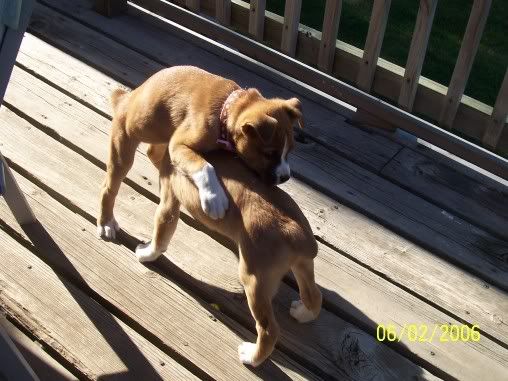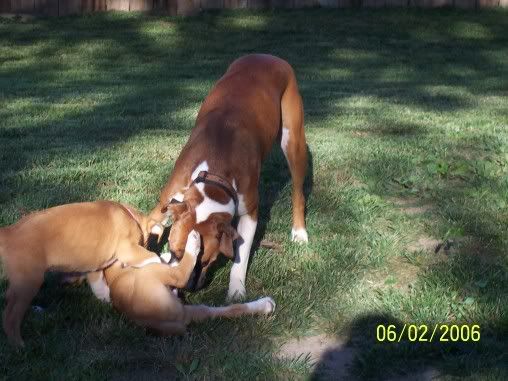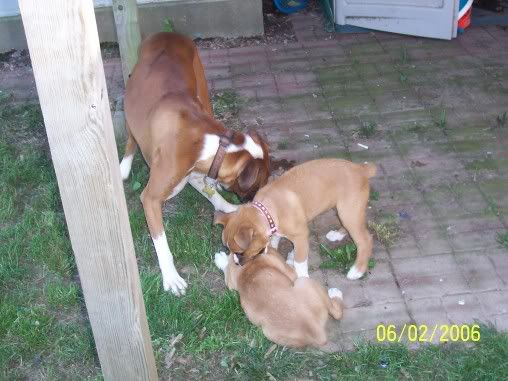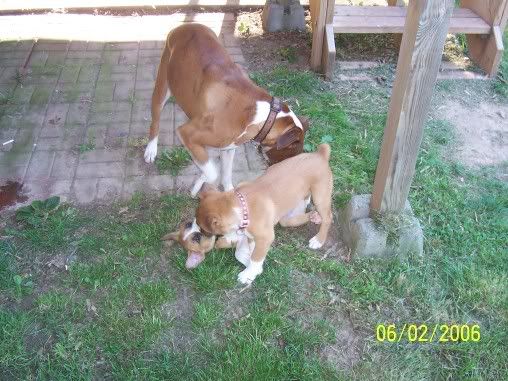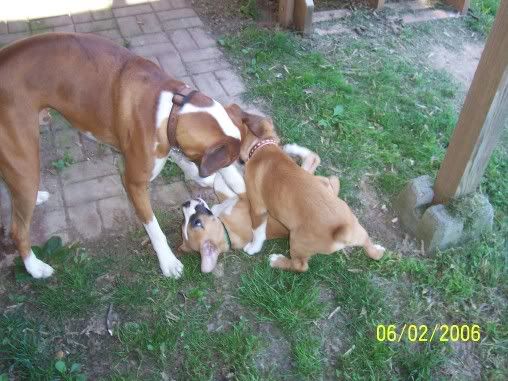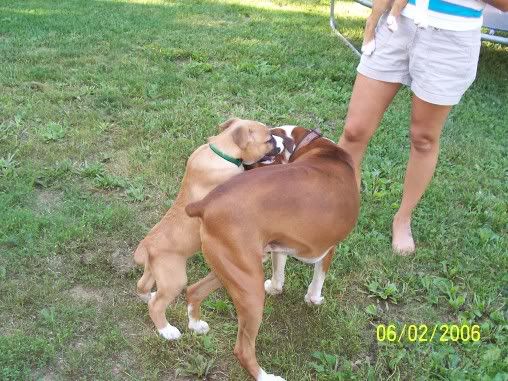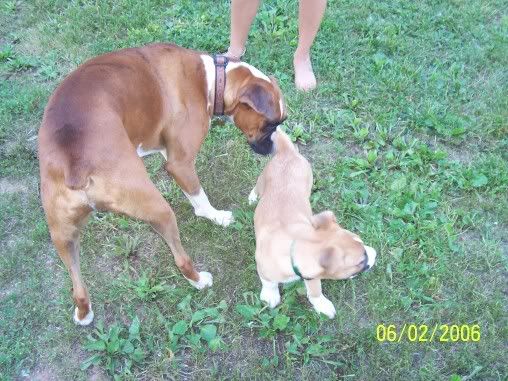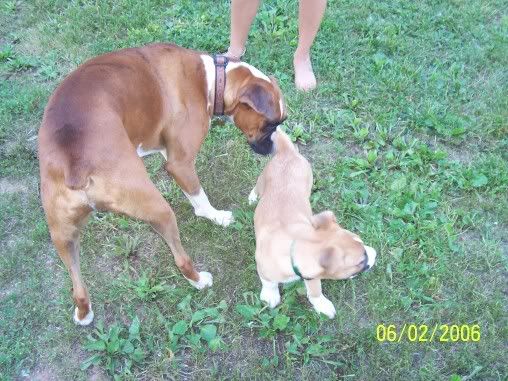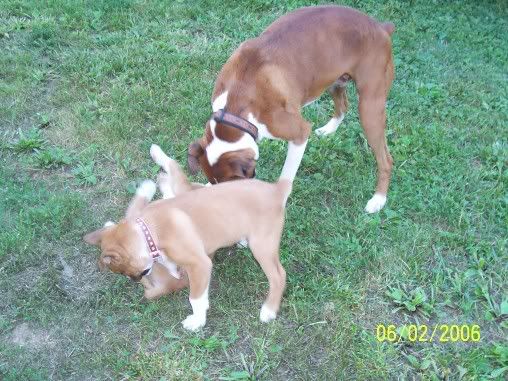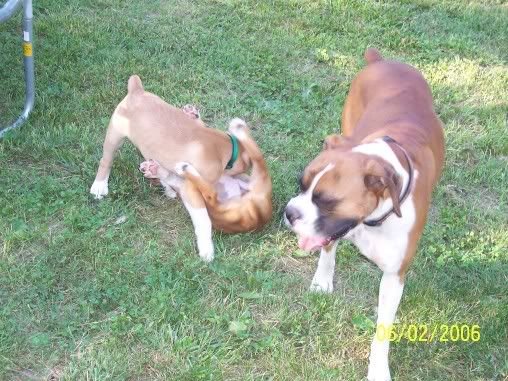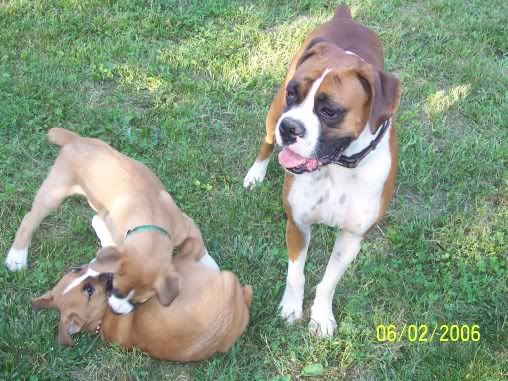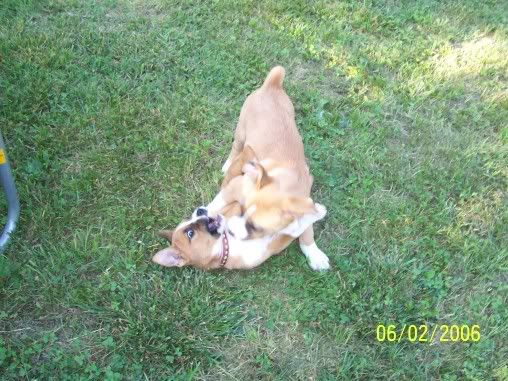 Needless to say he slept VERY good last night.
Hope you enjoyed. He goes for more shots Monday so we will know how much weight he has gained since last week.