Discussion Starter
·
#1
·
Let's look at how to put a signature under your posts!
The first thing you need to do is go to your User CP, or User Control Panel. It can be found at the upper left hand corner of your screen, under the BDB banner, and forum navigation.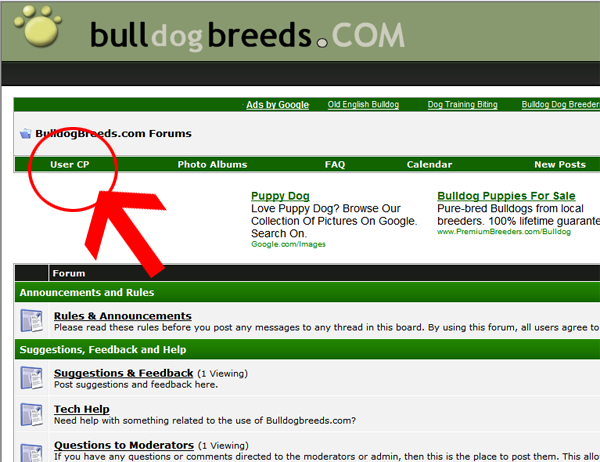 Next, you'll need to click on Edit Signature, under the Settings and Options category, in the menu on the left hand side. It's about mid-way down.

After that, you'll find yourself on the following page: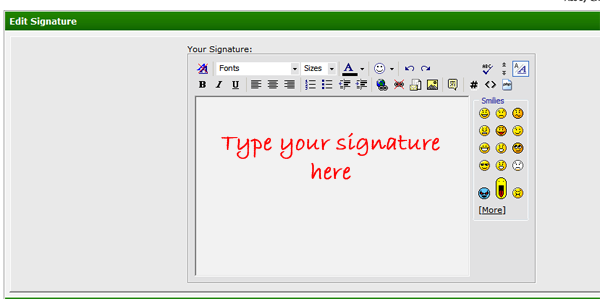 Type your signature in the text box, editting as you see fit. If you'd like to insert an image, you'll find the following below:
As you can see, you have 2 options. You may link to a banner already on a photo hosting site, or you may upload one from your pc. Once you link a picture, you'll need to click Save Changes. To insert the picture into your signature, you'll need to click on the Insert Picture link above your banner once you've uploaded it. This will place a code into your signature. You do not need to do anything with this code. Just click Save Changes again, and your signature will appear under your name. You also have the option of Previewing your signature before making the final save.
http://i16.photobucket.com/albums/b33/prncssshckr/BDB Tutorials/signature2.png