I scald the fowl I feed to the dogs, feathers make too much mess in the yard but they do ingest some it all come out in the wash.
Some old timers say that eating some feathers helps remove parasites that catch on too the feathers small barbs kind of cleans out the dog. I've heard this mostly from europeans.
Fur can be eaten they just have poo similar to coyote's and fox small and fur covered, some fast the day after really cleans out the system.
If your dog has good digestive system it shouldn't be a problem eating a whole prey item.
Here is Sookie eating a fresh rabbit, the rabbit was dispatched before feeding.
They get a whole rabbit once a week.
Dogs don't always know how to eat a whole prey item, sometimes you have to skin a bit back so they know there is meat under the fur and feathers.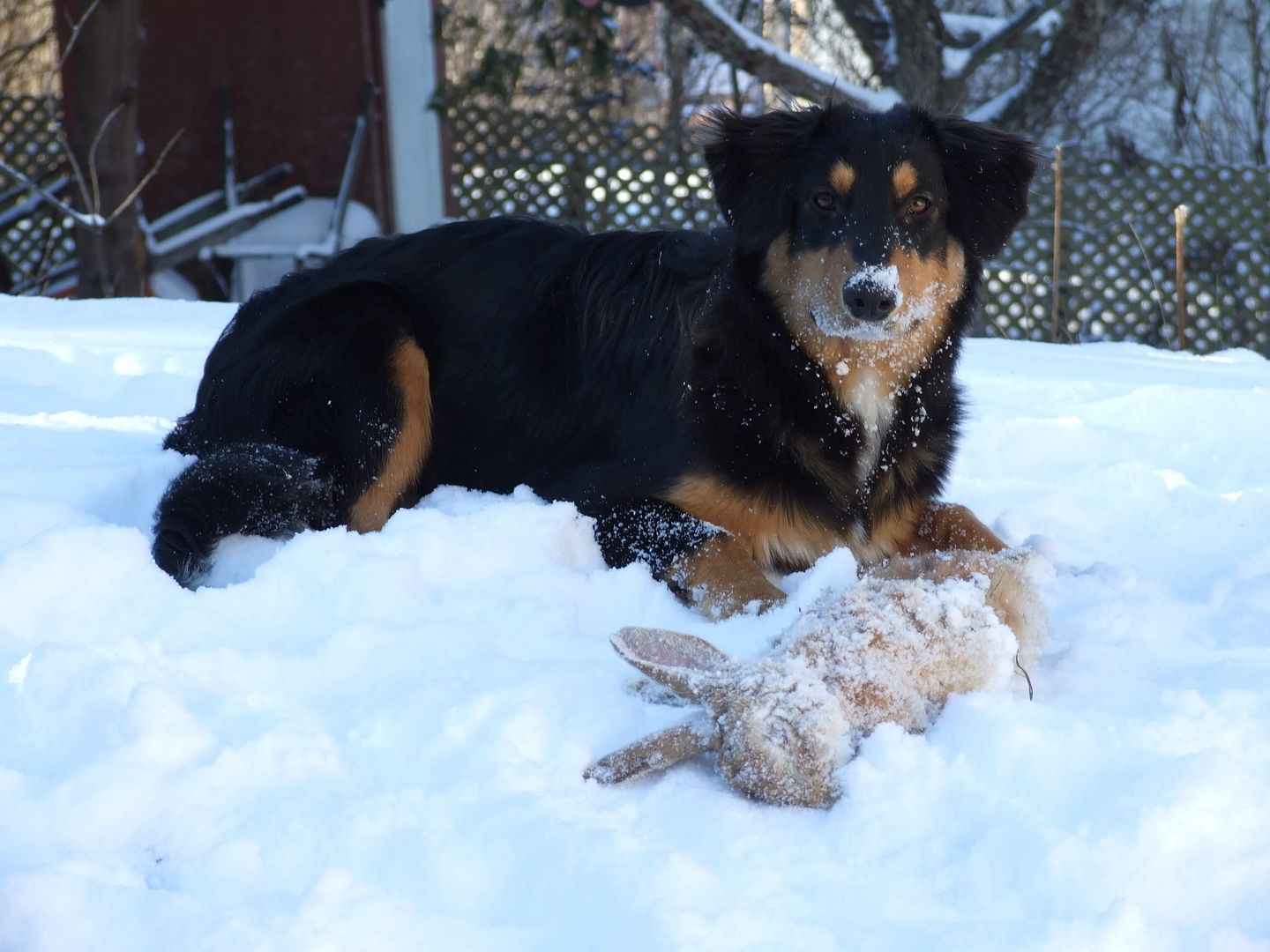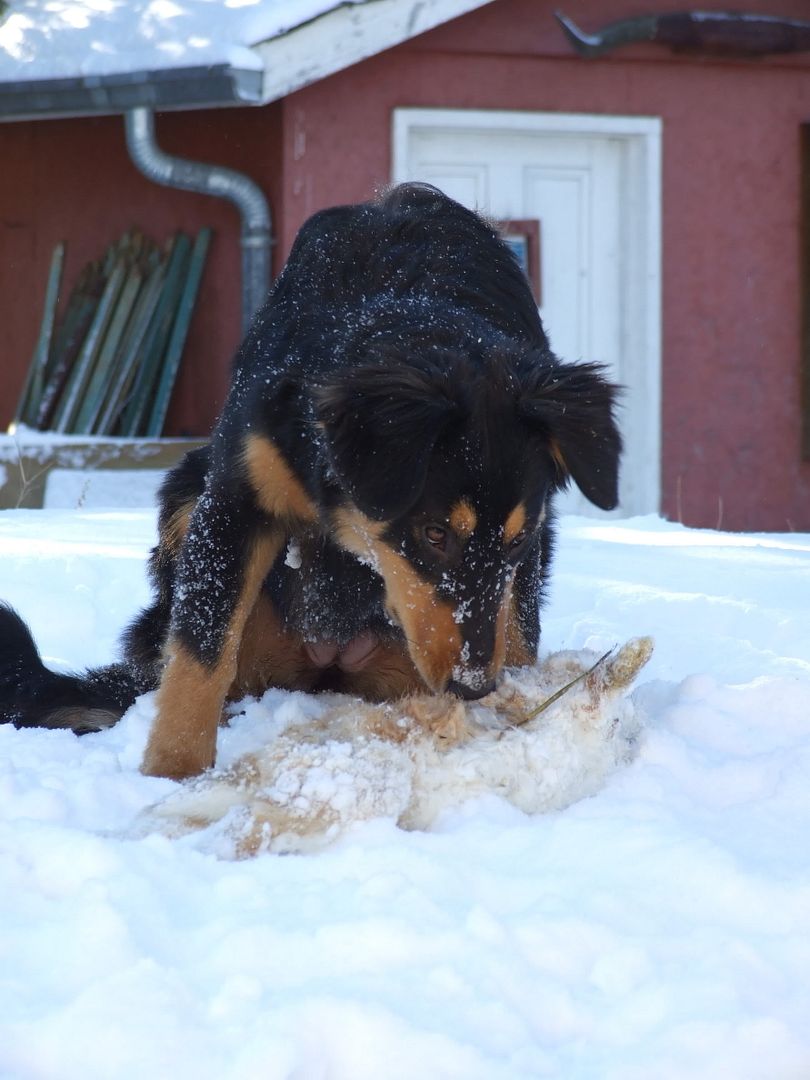 2
I also eat the rabbits I raise and there is no waste the dogs are happy to have heads, feet and innards.
Mina diving into her snack.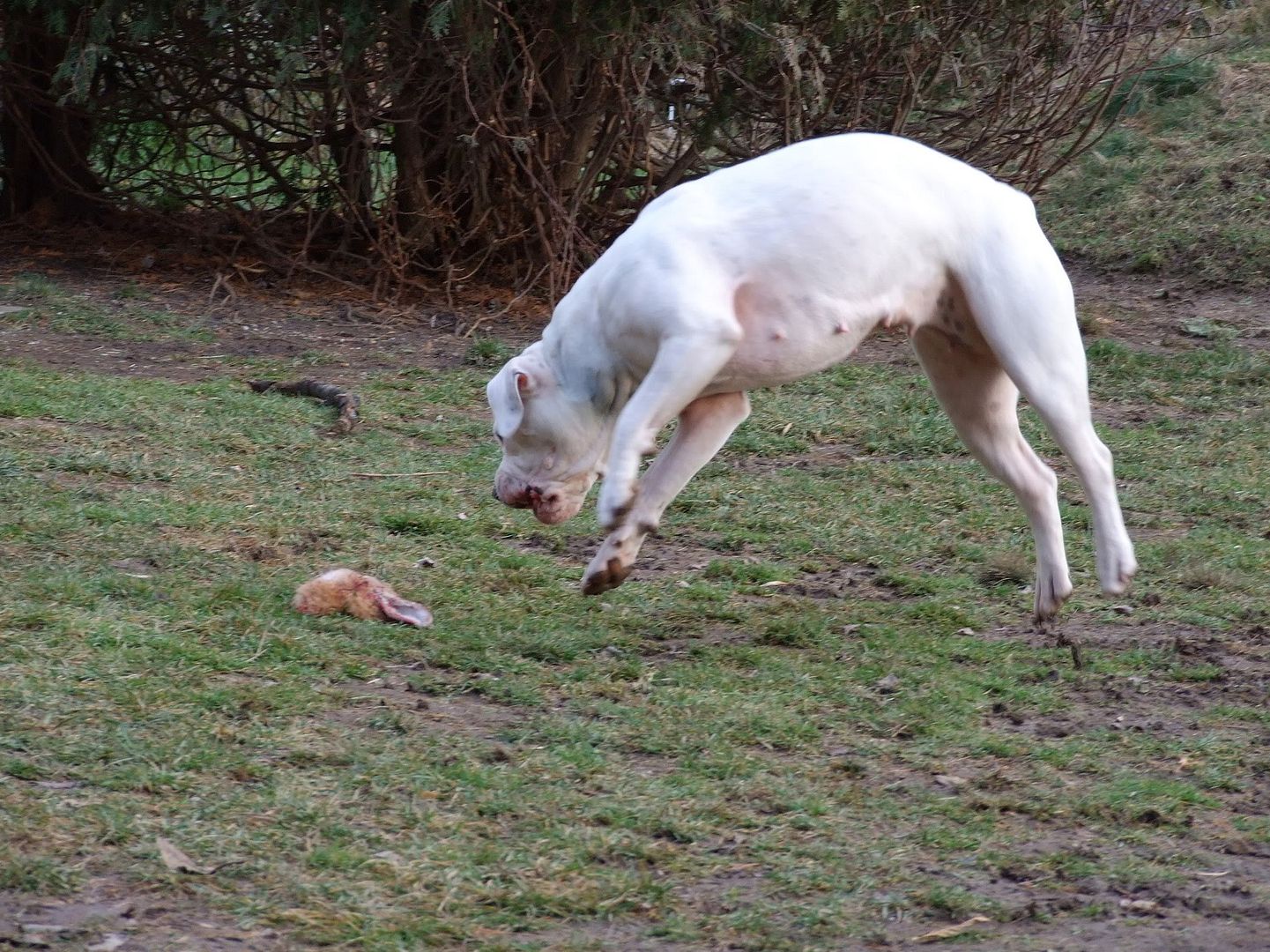 I don't mind doing the dirty work, I feed my dogs and cats the best for next to nothing. If you have close neighbours I would be discreet they will not likley understand. I would do most work in a shed or garage if you can.
It is also good mental stimulation for your pet, it takes the awhile eating a meal pulling fur and feather back etc. It is a meal thats takes more than a few minutes to eat they are very satisfied afterwards.