Discussion Starter
·
#1
·
Here are pics of the kids with their wins from the show.
4-6 Month Old Females sisters Storm Chaser & Rubia
Storm Chaser took 1st both shows. The 2nd show she was looked at pretty hard for Best Puppy, which surprised me because of her age. I'm hoping when she is older she will get it.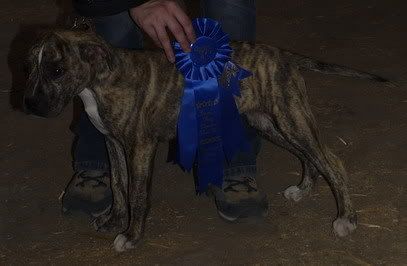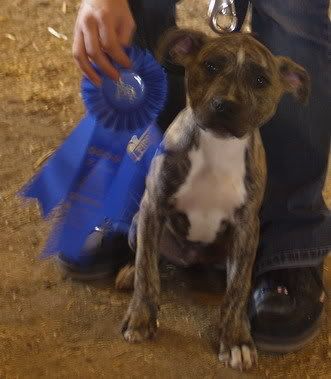 Rubia took 3rd both shows.
12-18 Month Old Females
Nediva took 3rd & 1st. The 2nd show she almost took Best Of Opposite! I was so disapointed when she didn't get it. It was between her and the dog he picked. After it was done with he walked up to me and said "she was my 2nd pick for it". Like I didn't know that :roll: I don't want to be a poor loser, I appreciate his consideration, but I really thought she had it.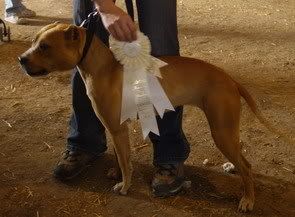 18-24 Month old males
Thunder took 2nd & 1st