Discussion Starter
·
#1
·
Bella absolutely loves chasing after her ball on our wood laminate floors. She slides all over the place, so it's a really good workout for her trying to keep her balance! She made me play with her for about an hour tonight and totally wore herself out in the process. She thought she was playing a game, but I was actually working some obedience on her. (We were practicing "out" to release a toy.) Shhh...don't tell her!!
She thinks she's sneaky by sitting on the couch cushion when I tell her to sit!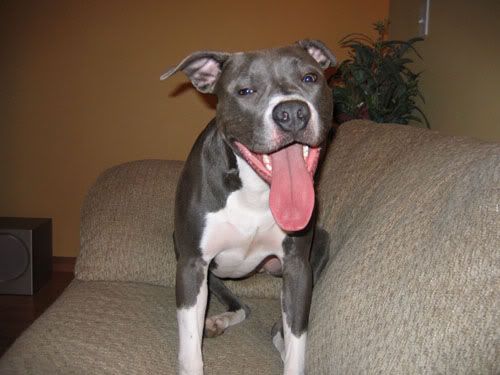 Sneaky butt!
"HAHAHAHAHAHA!" (She thinks everything is funny!)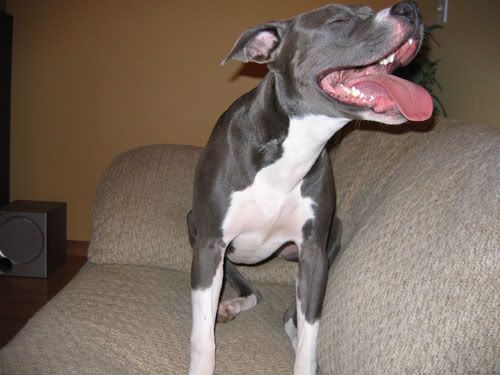 This is her flirty face, I suppose.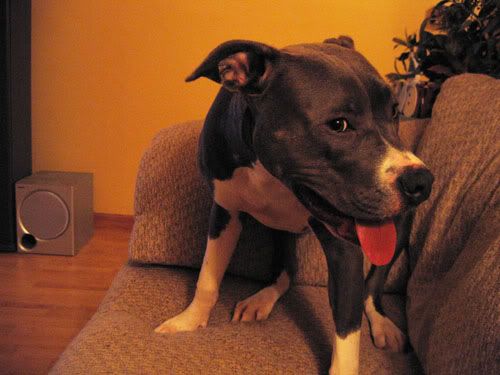 Ask the poor girl for a "down" and she pleads for sympathy!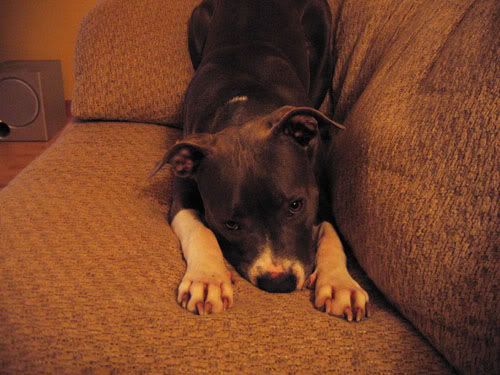 Awwwww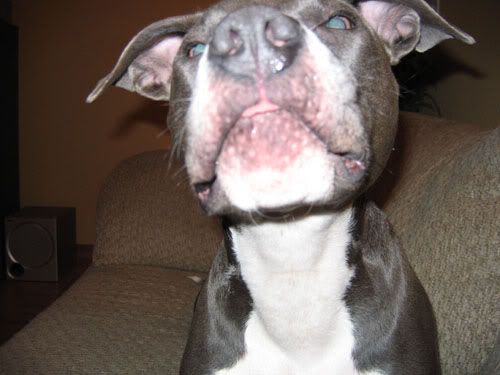 I love the way she looks at me like I'm the light of her life...haha.