Discussion Starter
·
#1
·
Everyone that gets to know our female Isis, ends up fallin in love with her smile.
It's not your typical dog smile, she actually has to make an effort to smile. She started this when she was a tiny little girl, and some ppl think she's snarling at first, but its how she greets ppl, with a smile... jsut like her momma taught her lol. jk. :roll:
anyways, it took some time, but i finally got some pictures of her smiling!
funniest thing... She can even do it on command.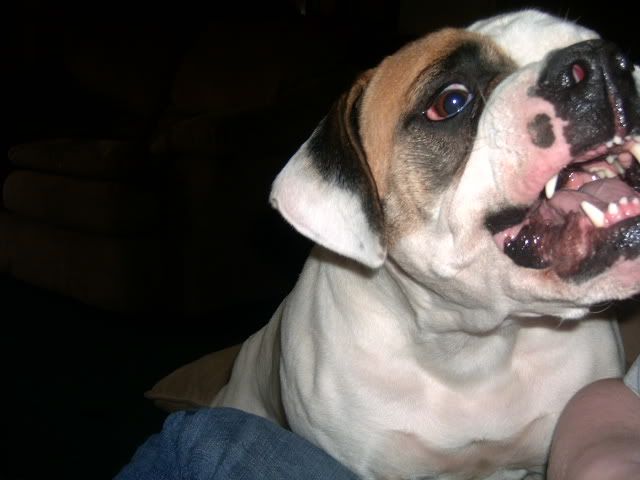 hope you all enjoy. i have more pics of the other two.. but i finally have proof that my dog is weird lol.... no one believes she smiles... so here it is.