Discussion Starter
·
#1
·
Yesterday was such an AWESOME day to train! Couldn't ask for a better day to be out there so we did all 3 phases...what a long day. I wanted to get some pics during tracking but I forgot to take my camera out and everyone was too busy with their own dogs during ob so I only managed to have one of my club members' get a few during protection.
This is the second day we have started making things a little harder on Smooch. Up until now, during her bite devopment and hold and bark training, it was the helper coming to her to initiate the bark. Now she is being asked to "bring it" a little more and go to the helper while also being expected to work under a little bit of control, which up until this point, she had been allowed to work freely. So far she is handling the control work good (I was a little worried about how it would go) but I think she could have more intensity in her barking. Hopefully it is more due to confusion, rather than her work ethic, but only more time will tell me that. She is still not 2 yet, so she has time to mature and come into her own still. She is biting full and hard most times., which is good, but I am a real fan of the hold and bark exercise, and am not partial to a weak barker especially after working with Rosco who has an excellent hold and bark (when he's not being dirty..lol).. Hopefully she will work out.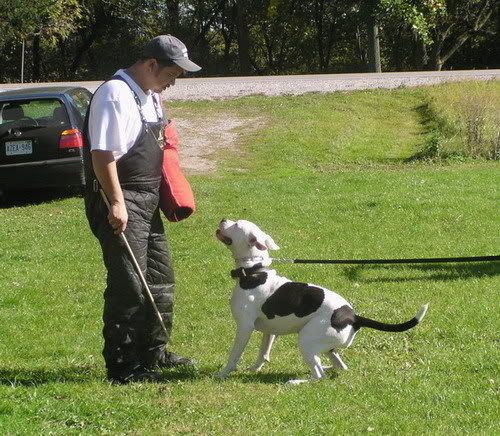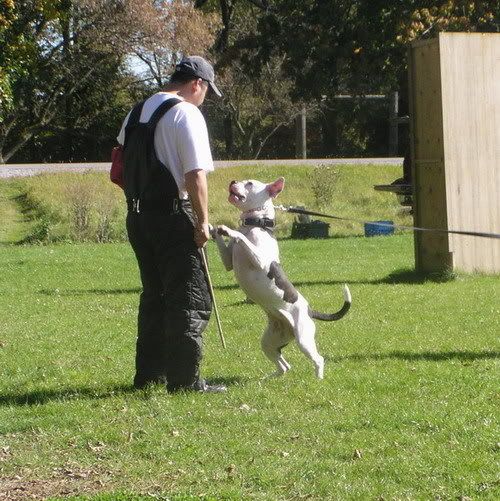 taking it into the blind...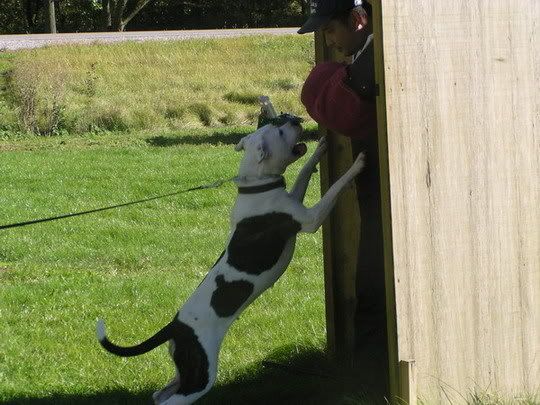 taking home her "prize"
chilling out in the yard this morning..