Discussion Starter
·
#1
·
Here are two videos that I thought were pretty funny. The dogs have a new favorite toy...a 5 lb. dumbell that they stole out of the office. They think it is so fun to run around with and throw all over the house. I'm just waiting for that thing to get thrown through the t.v. screen!!! The first one is of Heidi and the second video is of Chico being a dork. He wants Heidi to chase him. She is hiding behind the chair. Sorry they are so dark.
http://s35.yousendit.com/d.aspx?id=1XINML50X6BJ40QLFPBTFAHTD4
http://s35.yousendit.com/d.aspx?id=1JYXADTW92SIP1F65K65PD8IX6
these pics are from a campout that we had at a beach near our house. My parents bought a vintage Airstream trailer recently and have been waiting to take it out so we spent the night down there. The dogs had a great time. I wish I got more pics but oh well!
Chico and dad hangin out in front of the trailer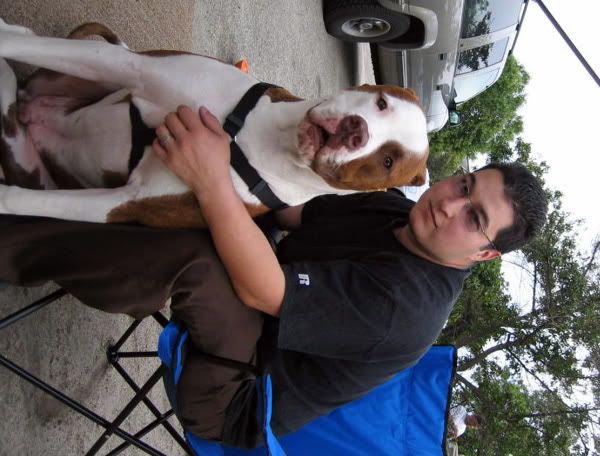 Chico lookin tough (I don't think he fooled too many people)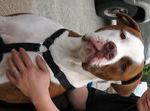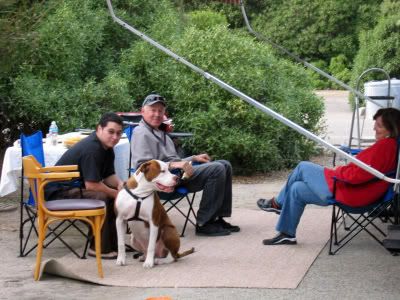 Heidi hunting for rabbits. That's all she cares about these days!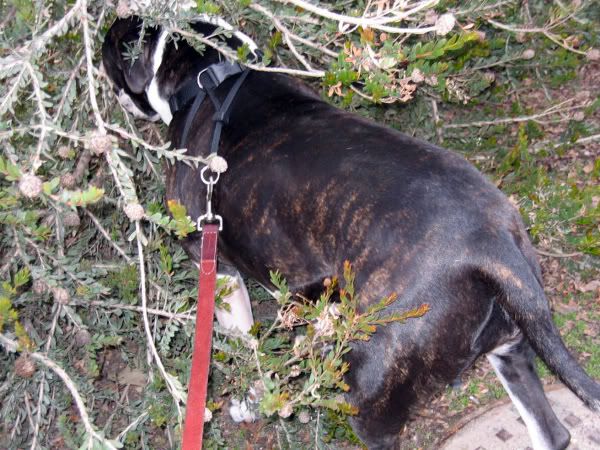 I had to tie the dogs up to a tree while I ate dinner. They weren't liking that too much!
I can't beleive how much taller Chico is than Heidi now!!!
My dad and husband took the dogs down to the beach after dinner but they had to be on their leashes so no action shots.